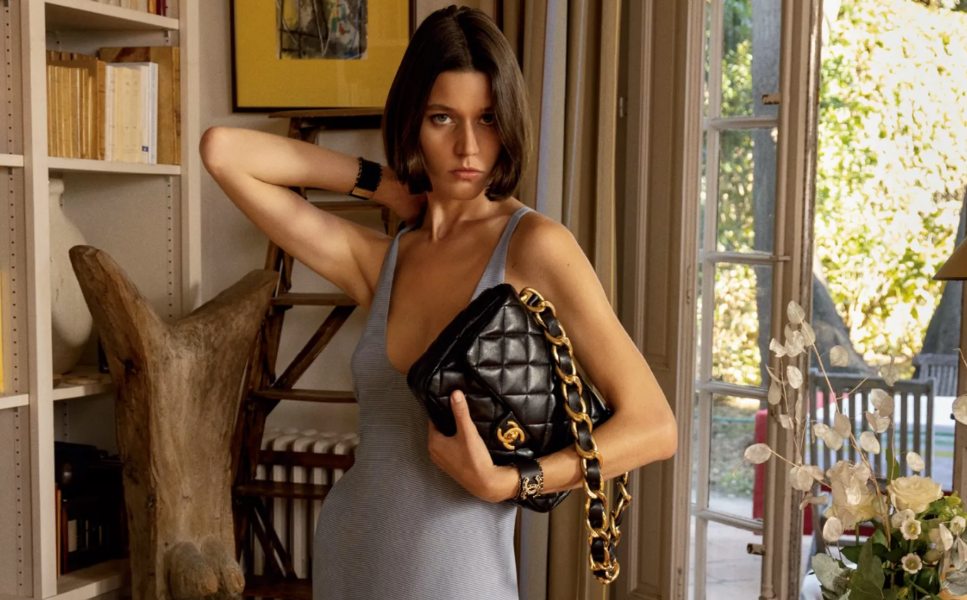 Russians with large social media followings took their complaints to Instagram.
Following the European Union's sanctions against Russia, Chanel restricts sales to Russians who live abroad after the country invaded Ukraine. In addition, they must confirm that they won't bring the goods to Russia. 
According to France's President, Emmanuel Macron, the EU's goal is to "put more pressure on Putin" and "isolate Russia."
Updated policy
A representative of Chanel told Vogue Business that their new policies comply with "all laws applicable to our operations and employees worldwide, including trade sanction laws." They add that the French luxury giant is prohibited from "transacting with certain designated individuals and legal entities."
EU and Swiss sanction laws read that sale, supply, transfer, or export of luxury goods worth over €300 are prohibited.
There are wealthy Russians, however, who fled to places such as Turkey and Dubai to shop without restrictions—but were met with the new policy.
 "I went to a Chanel boutique in the Mall of the Emirates. They didn't sell me the bag because (attention!) I am from Russia," interior designer Lisa Litvin posted on Instagram.
Social media complaints
WWD reported that more Russians, such as fashion show presenter Anna Kalashnikova and influencer Yana Rudkovskaya took their complaints to social media. 
Rudkovskaya said the ban is "somewhat humiliating" and is a shock for "a woman who's been buying Chanel and Chanel Haute Couture for more than 20 years and sat at its shows in the front row." 
Moscow's foreign ministry spokesperson Maria Zakharova accused the house of joining "the Russophobic campaign to cancel Russia."
"We recognize that this process of walking through the law has caused disappointment to some of our clients," Chanel's representative said in a statement. 
"We are currently working on improving this approach, and we apologize for any misunderstanding this may have caused, as welcoming all our clients, regardless of where they come from, is a priority for Chanel."
The luxury conglomerates that have halted retail operations in Russia are LVMH, Kering, and watchmaker Richmond (Cartier, Vacheron Constantin, Jaeger-LeCoultre).
Banner image from Chanel.com