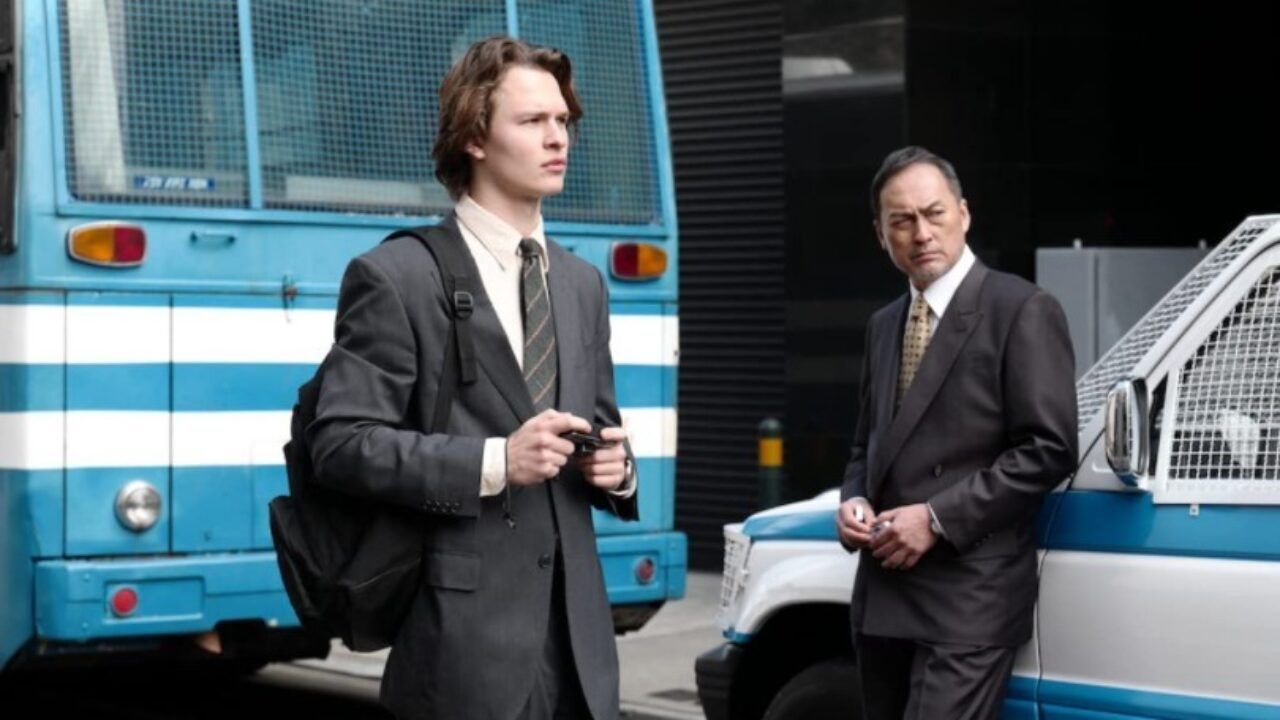 Tokyo Vice, Ozark, and more – here's what's new on Netflix and HBO Go for April 2022. 
Welcome to our monthly column of the latest releases on our favourite streaming services: Netflix and HBO Go. Keeping track of all the latest releases across several platforms can be quite a challenge, which is why we've compiled a list of 10 television series, movies, and documentaries releasing in April so you can keep track. After all, we wouldn't want you missing out on the next buzzworthy series.
If you're constantly on the lookout for new stuff to watch, this one is for you. Get ready to mark your calendar. Get your popcorn ready. Happy watching. 
[Hero and featured image credit: Netflix]
10 new shows and movies on Netflix and HBO Go to watch this April 2022:
You guessed it. Upcoming crime drama Tokyo Vice is an adaptation of the 2009 true crime memoir of the same name by Jake Adelstein, and is inspired by his real life experiences as a reporter in the '90s, where he worked at one of Japan's most prominent newspapers, the Yomiuri Shinbun, as the first non-Japanese staff writer. His keen interest in investigative journalism leads right him into the belly of Japan's Yakuza underworld. Ansel Elgort stars alongside Japanese TV veteran Ken Watanabe in this one.
Release date
7 April 2022
Genre
Crime, drama
Language
English
At Las Encinas, a new semester means a new victim, a new killer, and a new mystery. Hit Spanish teen drama Elite returns for a fifth season with more of the same drama, suspense, secrets, and of course, the show's continued affinity for tragedy. We're excited. 
Release date
8 April 2022
Genre
Crime, teen drama, mystery, thriller
Language
Spanish
We've got another show releasing on the same day, this time it's a Dutch mini-series titled Dirty Lines. The show is set in 1980s Amsterdam, a time when the Dutch society was undergoing expeditious changes, and revolves around an enterprising university student who stumbles into an unexpected, irreverent career. 
Release date
8 April 2022
Genre
Comedy, drama
Language
Dutch
This award-winning American television sketch comedy show is notable for its numerous firsts including the first all-black women writer's room, and the first black woman sketch director. We're ready to crack up with season three of this groundbreaking HBO Original comedy series. 
Release date
9 April 2022
Genre
Sketch comedy
Language
English
Love courtroom dramas? We believe you'll be thrilled for this upcoming British limited series that truly embraces the crime genre. The mini TV series is based on a book, and dives deep into Britain's elite through personal and political scandal, where justice and privilege both have equal impact on the truth.
Release date
15 April 2022
Genre
Crime, political, drama
Language
English
Horror fans, this one is for you. Tempted by the prize money, two friends reboot a mysterious 1980s video game which leads them to a surreal world of next-level terror. We're thinking Jumanji, but a lot scarier. Seems like being indecisive can actually lead you to your death here.
Release date
15 April 2022
Genre
Horror, thriller
Language
English
American comedy-drama mystery thriller The Flight Attendant returns for a second season this April 2022. Season one was wrong hotel, wrong bed, and dead man. What's in store for season two? Watch to find out. 
Release date
21 April 2022
Genre
Mystery, thriller, comedy-drama
Language
English
We love seeing LGBTQ+ content on mainstream media. Brace yourself for heartfelt, wholesome content with this soon-to-release coming-of-age British teen drama Heartstopper. 
Release date
22 April 2022
Genre
Teen drama, romantic
Language
English
If you're one for documentaries, mark your calendar for 27 April 2022, because that's when The Mystery of Marilyn Monroe: The Unheard Tapes releases on Netflix. The investigative documentary explores the mystery surrounding the icon's death through exclusive interviews with her inner circle. 
Release date
27 April 2022
Genre
Documentary
Language
English
This month, we bid farewell to Ozark. Finally, one of Netflix's biggest shows is back with the final half of the final season. Facing threats from all sides, Marty and Wendy fight to keep their family together while appeasing the cartel and the FBI. We don't doubt that the show will go out with a bang. 
Release date
29 April 2022
Genre
Crime, thriller, drama
Language
English
The post What's new on Netflix and HBO Go this April 2022 appeared first on Lifestyle Asia Singapore.