It has been 110 years since Seiko launched its first ever wristwatch. To commemorate the anniversary, the brand released the Presage Craftsmanship series, marrying traditional Japanese handcraft with Seiko's mechanical watchmaking skills.
The story of Seiko began in 1881 when Kintaro Hattori set up shop in the upscale district of Ginza to sell and repair clocks. His company produced the Laurel in 1913 — Japan's very first wristwatch — and has since continued to advance in the art of watchmaking, through both technology and craft. Now to celebrate the brand's 110-year milestone, Seiko adds four new pieces to its iconic Presage Craftsmanship series, with each one reflecting a piece of traditional Japan in its detail.
There are few symbols as quintessentially Japanese as Seiko. As the watch industry returned to the roots of mechanical movements, Seiko dedicated its time to refining the art of their Japanese automatic movements instead. Since its inception, Seiko has been the 'face of time' in Japan — from being appointed as Japan National Railway's official "Railway Watch" to constructing the Wako clock tower that watches over Ginza today. And now with the Presage Craftsmanship series, Seiko sheds light on traditional Japanese craft through vivid watch dials formed from four materials: white enamel, Urushi lacquer, Arita porcelain, and Shippo enamel.
Timelessness personified in a white enamel dial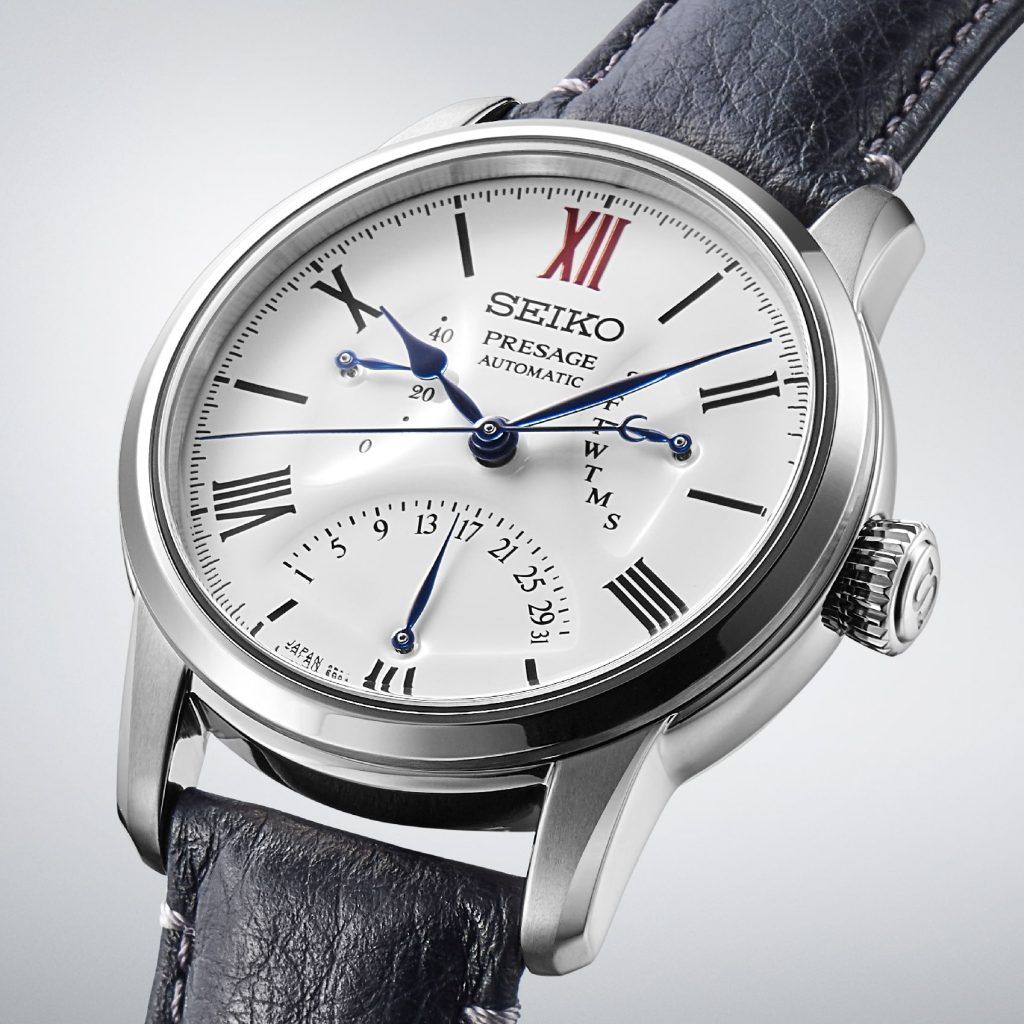 Meticulously created by master craftsman Mitsuru Yokosawa and his team, the Seiko Presage with its pristine white enamel dial is a touch of classic. A red roman numeral sits at the 12 o'clock, a neat little detail evoking the original Laurel wristwatch of 1913. Underneath the dial is Caliber 6R24, with displays for the date, the day of the week, and power reserve. Finished with a black leather strap, the watch makes a lasting impression — thanks to its clean white appearance, it goes great with just about any outfit, striking the balance of being eye-catching without taking too much attention away from the look as a whole.
How Urushi lacquer evokes the streetscape of Kanazawa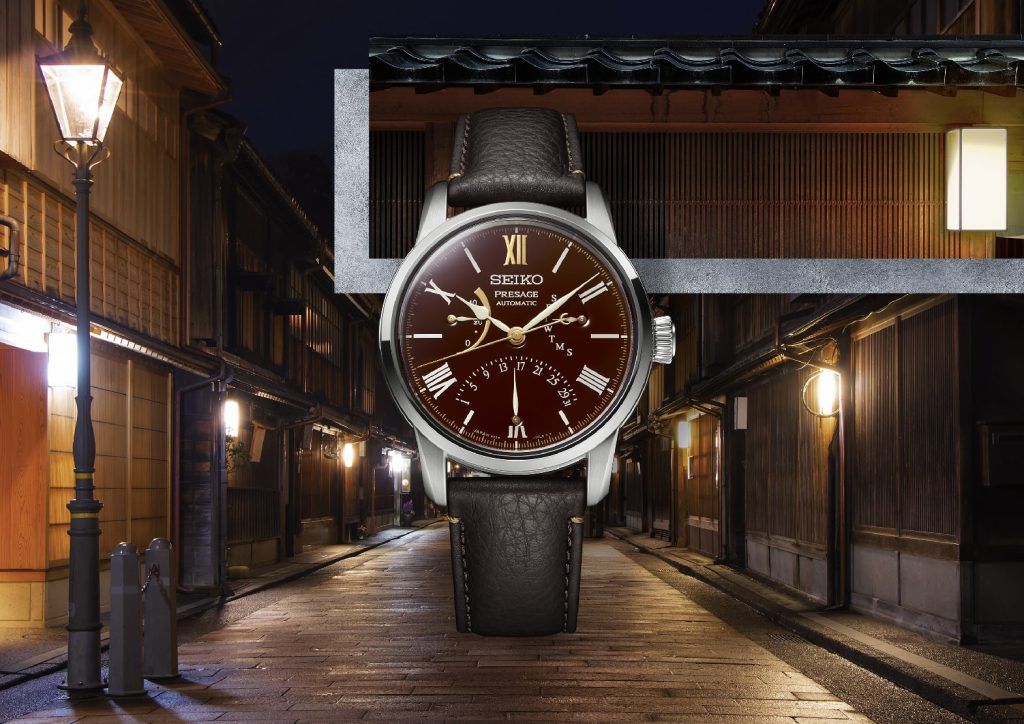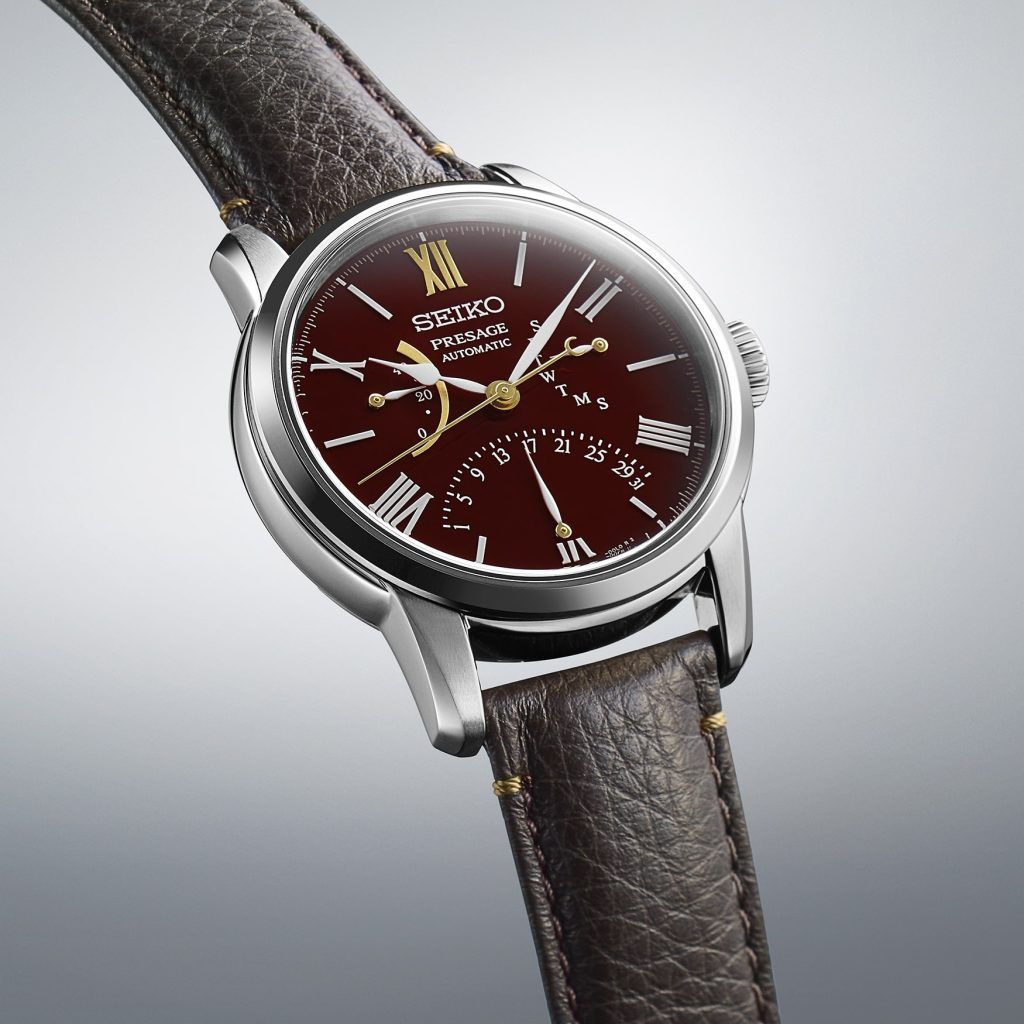 Typically found on fine objects such as bowls or furniture, Urushi lacquer is a centuries-old decorative art that's synonymous with Japanese craft. And through the Seiko Presage, Urushi comes to life through a coppery brown hue tinged with gold details, heavily inspired by the streetscape of Kanazawa. Evocatively named to mean "marsh of gold", the city runs deep in its design. Like the white enamel dial, the Urushi lacquer variant is also powered by Caliber 6R24 — but this time on a dark brown leather strap, for when the mood turns pensive, or when your look needs an earthy touch.
Technique meets tradition in the Arita porcelain creation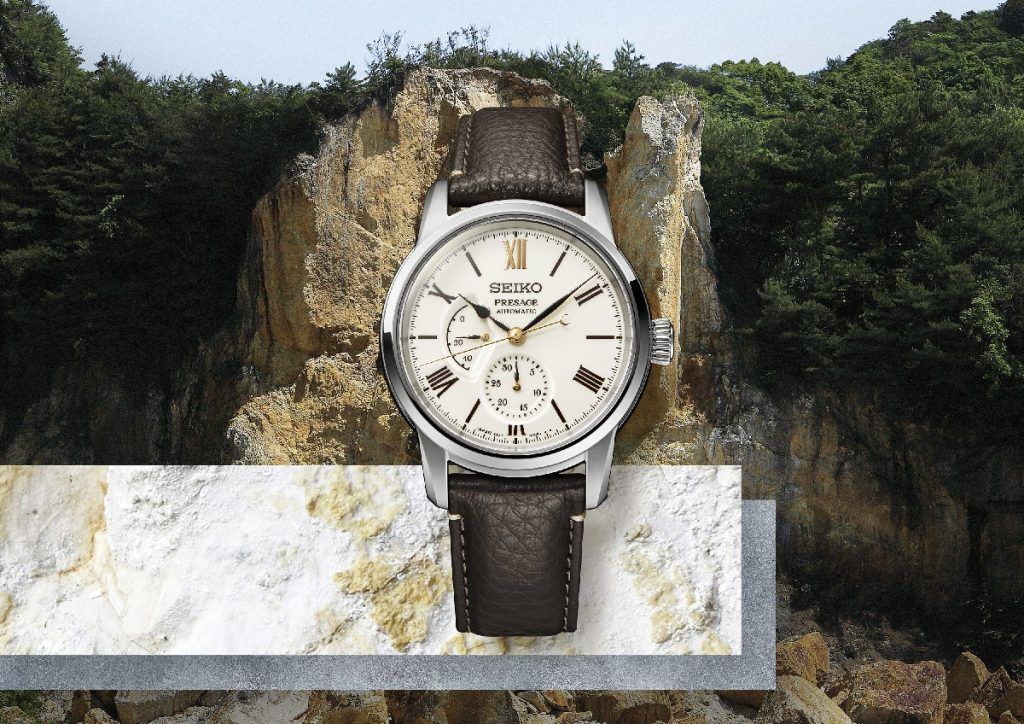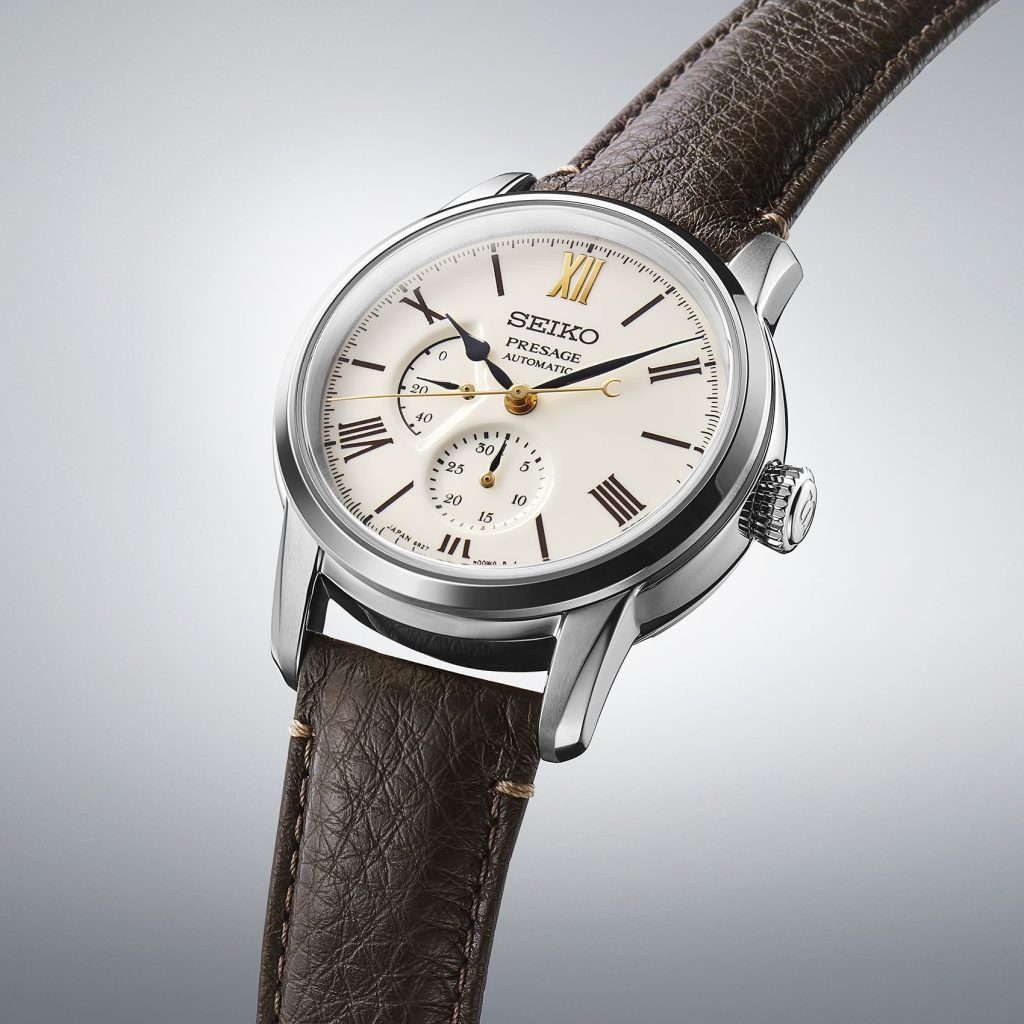 When we think of porcelain, we think 'fine', 'translucent', 'precious'. These sentiments are embodied in the Seiko Presage through its Arita porcelain dial, ivory in colour and reminiscent of the Izumiyama Ceramic Stone Field in the town of Arita in Kyushu, Japan — known for more than 400 years for its Japanese porcelain. The harmonious blend of traditional and modern is seen in the timepiece thanks to master craftsman Hiroyuki Hashiguchi and his team. The creation involves tremendous skill and patience to lock in its rich colour, texture and depth to hold for years to come. Powered by Seiko's Caliber 6R27, the watch is presented on a dark brown leather strap that matches the indices — a beautiful contrast to the soft tones of the dial.
Dive deep into ocean with the Shippo enamel dial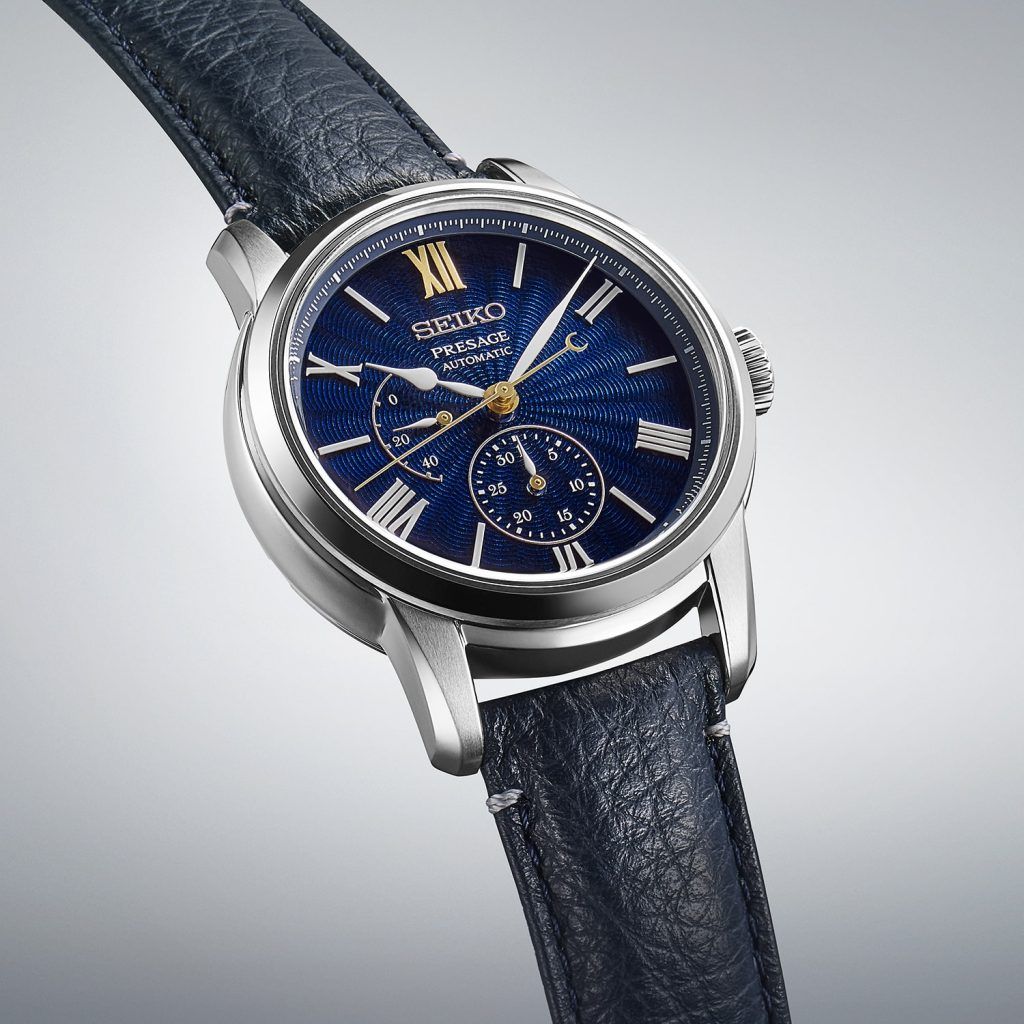 The art of Owari Shippo — which dates back to the Tempo era in the 1800s — properly came about with a blue plate that arrived in Japan from the Netherlands hundreds of years ago by sea. From there, the craft then developed in a Japanese way, careful and precise. And the same attitude is applied in the Seiko Presage. After firing, the Shippo enamel is polished to bring out its unique wave pattern, and each dial is only one millimetre thick. Even with its slender form, the dial has visible depth — just like the oceans that inspired its design in the first place. Similar to the Arita porcelain variant, the Shippo enamel is powered by Caliber 6R27 — and presented in a dark blue leather strap that stands out, and would be a perfect complement to pale colours in your overall look.
All four watches from the Seiko Presage collection will be available from June 2023 at Seiko boutiques and select retail partners worldwide. The enamel, Urushi lacquer and Arita porcelain dial watches will be offered as limited editions of 1,500; while the Shippo enamel dial watch will be offered as a limited edition of 800. Learn more about Seiko on its official website HERE.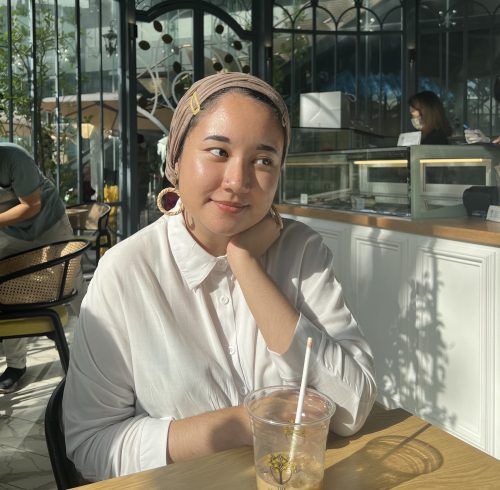 Puteri Yasmin Suraya
Writer
Hailing from an English Literature & Creative Writing background, Yasmin has a deep love for fiction and poetry. When she's not writing or café-hopping, she spends most of her time in the comfort of her own room binge-watching period romances, (badly) belting out show tunes, and curating Spotify playlists to match her mood for the week.
Subscribe to our newsletter to get the latest updates.
You're all set
Thank you for your subscription.