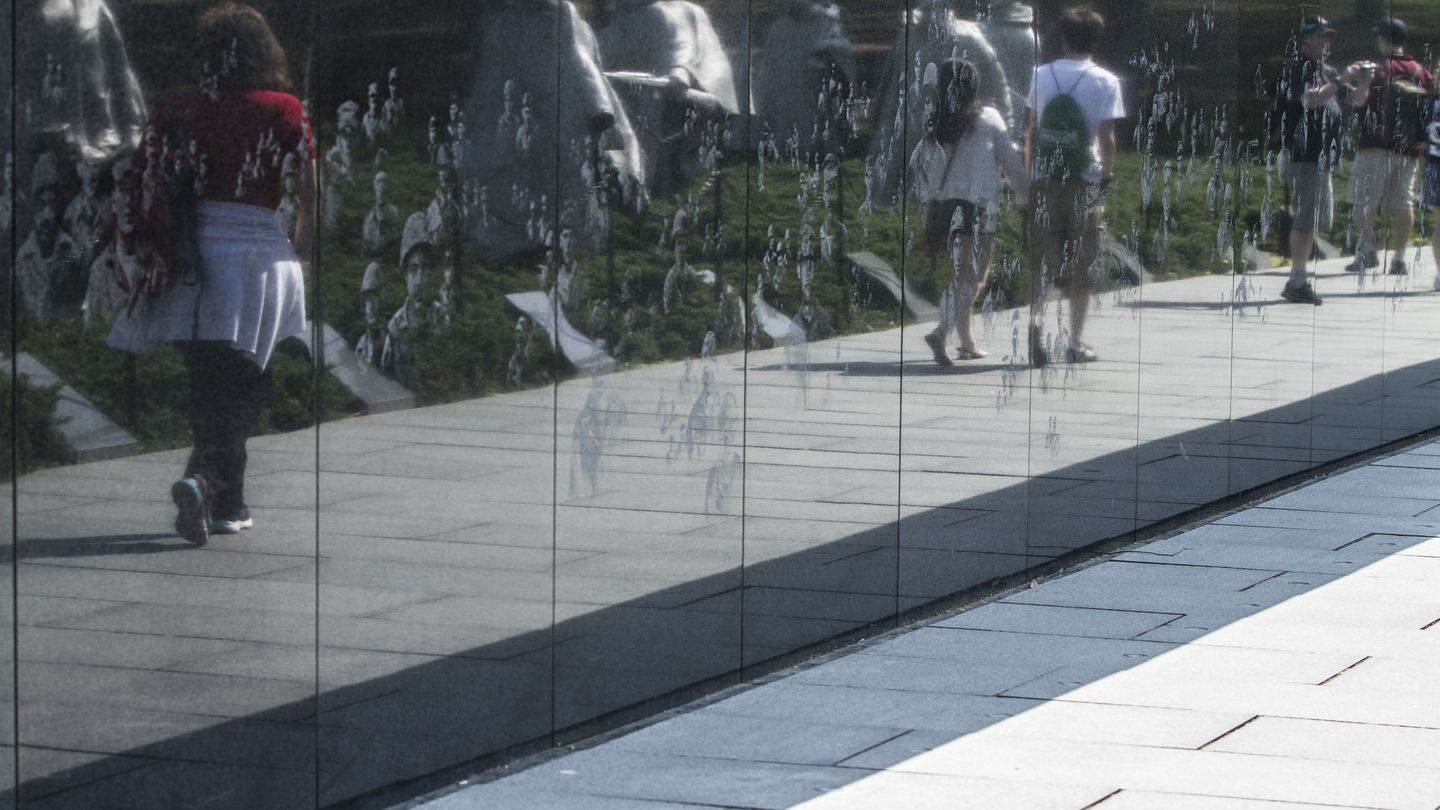 Visitors to the National Mall at Washington observe the Korean War Memorial. (Sgt. 1st Class Brian Hamilton/Army)
Scientists have identified the remains of a 20-year-old Army corporal listed as missing in action during the Korean War.
Cpl. Carmen Carrillo, of Lompoc, California, served as a member of Headquarters Company, 1st Battalion, 38th Infantry Regiment, 2nd Infantry Division in 1951, according to a March 28 Defense POW/MIA Accounting Agency release.
Fellow soldiers reported Carrillo missing in action on May 17 following a battle against the Chinese People's Volunteer Forces in Hongchun, Gangwon province, Republic of Korea.
There was no evidence found that he was interned as a prisoner of war.
The Army issued a presumptive finding of death on Dec. 31, 1953, and his remains were determined to be nonrecoverable in January 1956, according to the release.
In 2013 the Ministry of National Defense Agency for Killed in Action Recovery and Identification recovered six sets of remains near Hongchun. Some of those remains were consistent with Carrillo's last known whereabouts, according to the release.
The sets of remains were disinterred on Sept. 22, 2021, and transferred to the agency's laboratory at Joint Base Pearl Harbor-Hickam, Hawaii, for scientific analysis.
A rosette, indicating his remains have been identified, will be placed next to Carrillo's name on the American Battle Monuments Commission's Courts of the Missing at the National Memorial Cemetery of the Pacific in Honolulu.
Carrillo will be buried in his hometown of Lompoc, California, at a date not yet announced.