These watches are true treasures for collectors who are willing to splurge. Read on for the most expensive watches ever sold at an auction.
There are several factors that contribute to the price of a watch. The materials used and the craftsmanship skills required are certainly key components, as bejewelled watches that are adorned with delicate diamonds are deemed to be higher in value. However, at these auctions, the exclusivity and the story behind each model plays an ultra-important role, as it is exactly this that catches the watch collector's interest, especially if the model is one-of-a-kind. Here are 7 of the most expensive watches ever auctioned.
7 Most Expensive Watches Ever Sold at an Auction
Patek Philippe Stainless Steel Ref. 5016A-010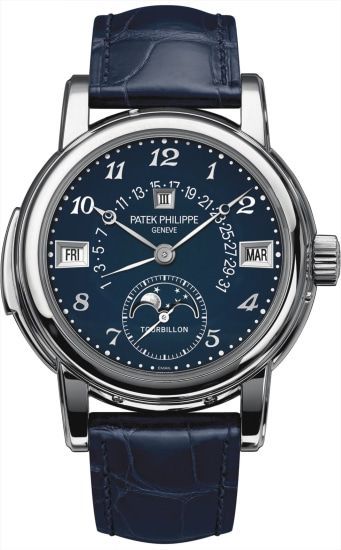 Although this model was produced for a period time from 1993 to 2011, this particular stainless steel timepiece was crafted for the Only Watch 2015 auction by revisiting its own predecessor. This beautiful watch has a minute repeater, a tourbillon mechanism, a perpetual calendar and a retrograde date. The blue dial made of grand-feu enamel has never existed before on this reference.
Price: $7.3 million approx. at Phillips
Patek Philippe Dual-Crown Worldtime Ref. 2523 Eurasia
This beautiful Worldtime with a Eurasia map in the centre was produced in a time when crossing time zones was not so common back in 1955, making it one of the only three known watches with the Eurasia map on the dial. Nowadays, this extraordinary timepiece, which has also been kept in beautiful condition, was praised with a soaring auction price in 2021 as a true work of art.
Price: $7.7 million approx. at Phillips
Patek Philippe Gobbi Milan "Heures Universelles" Ref. 2523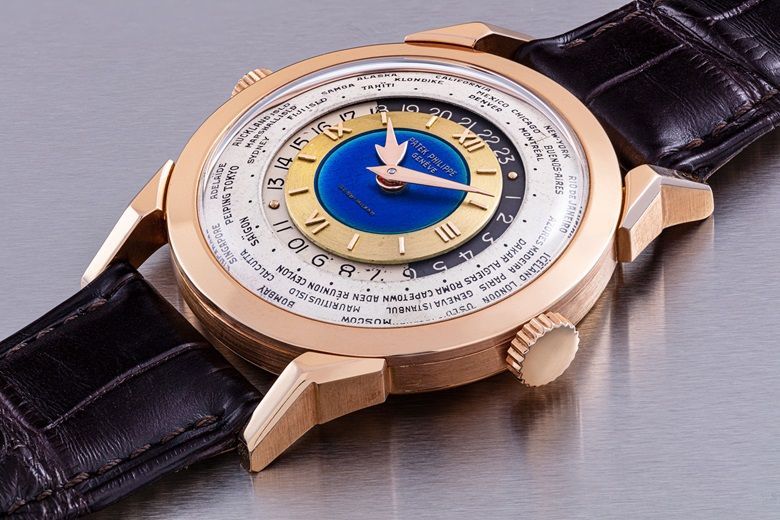 Struck by a cerulean blue enamel dial, this stunning design is the only known watch that features the signature of both Patek Philippe and Gobbi, an Italian jewellery and watch retailer. This Worldtimer has an 18K rose gold case and dual crowns; one of the seven World Time 2523 movements.
Price: $9 million approx. at Christie's
Patek Philippe Prince Mohammed Tewlik A. Toussou Ref. 1518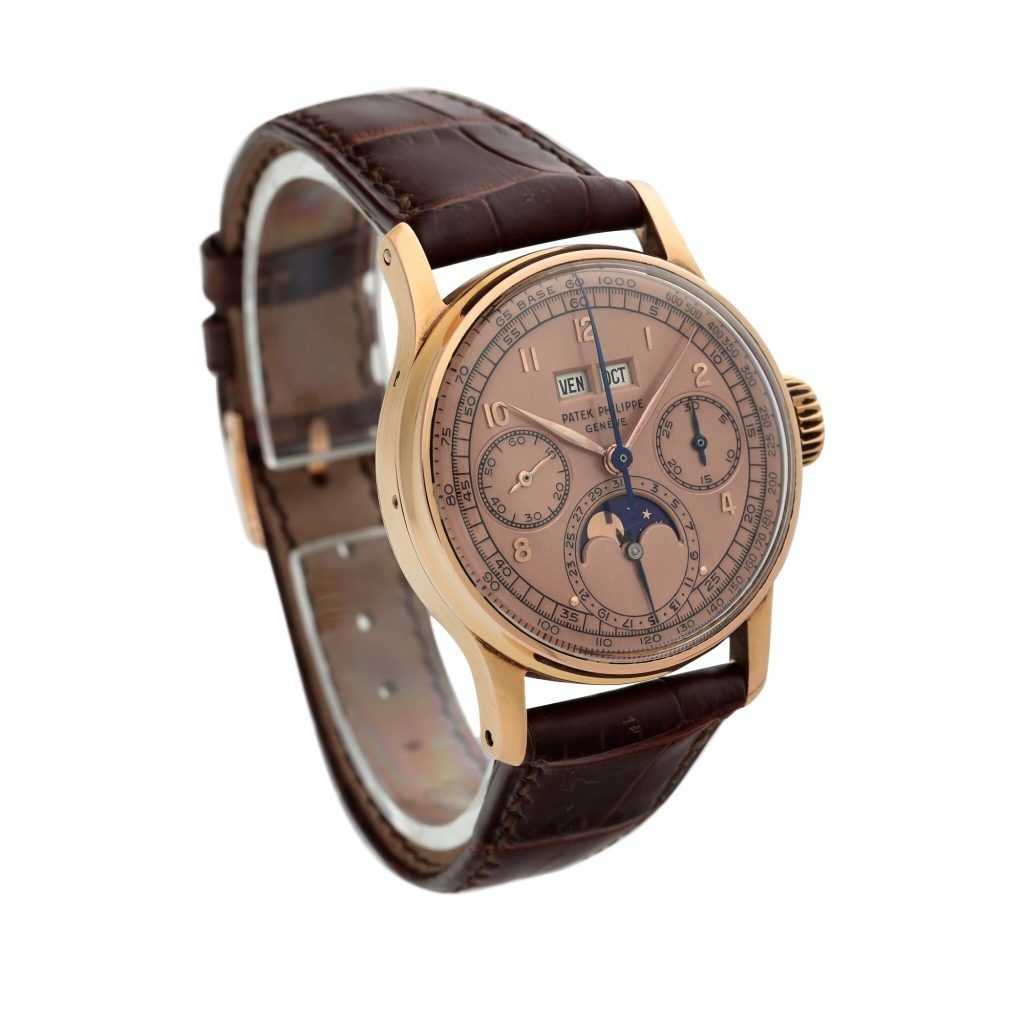 This Patek Philippe model, with the combination of pink dial and yellow gold case, was exclusively produced for only 14 pieces in the world. To elevate the exclusivity, this particular timepiece was bought and owned by Prince Mohammed Tewfik A. of Egypt. It is yet another example of a timepiece that was once owned by the royalty.
Price: $9.6 million approx. at Sotheby's
Patek Philippe Stainless Steel Ref. 1518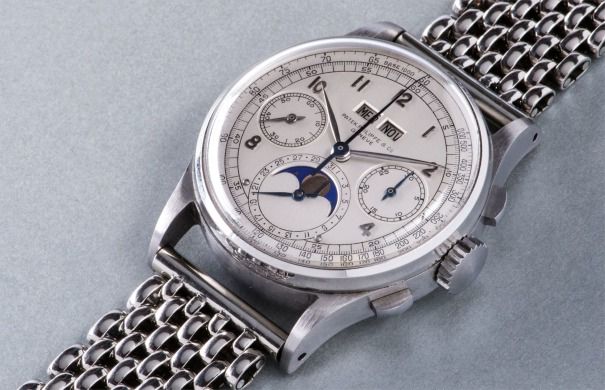 This exceptional Patek Philippe Stainless Steel is one of the four watches that was crafted in stainless steel. In other words, it is a super rare creation that was inherently released in the middle of the World War II. With the world's very first perpetual calendar function, Valjoux watch movement, and eye-catching design, it is the wristwatch that influenced the later models of Patek Philippe even until today.
Price: $11.1 million approx. at Phillips
Patek Philippe Henry Graves Supercomplication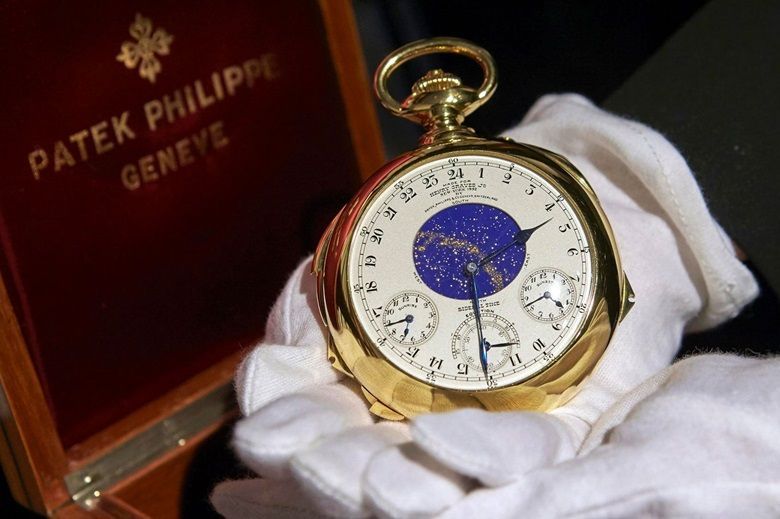 Once the most complicated watches in the world, the Patek Philippe Henry Graves Supercomplication boasts over 24 distinct complications. The number may seem common, but given that it was produced in the year 1933 for American collector Henry Graves Jr., the model is an innovation. This gold pocket watch features Westminster chimes, perpetual calendar, sunrise and sunset time, and quite amazingly, a celestial map of New York from the perspective of Graves's own apartment. The watch was sold for about $11 million in a 1999 auction before breaking its own record at Sotheby's 2014 auction.
Price: $24 million approx. at Sotheby's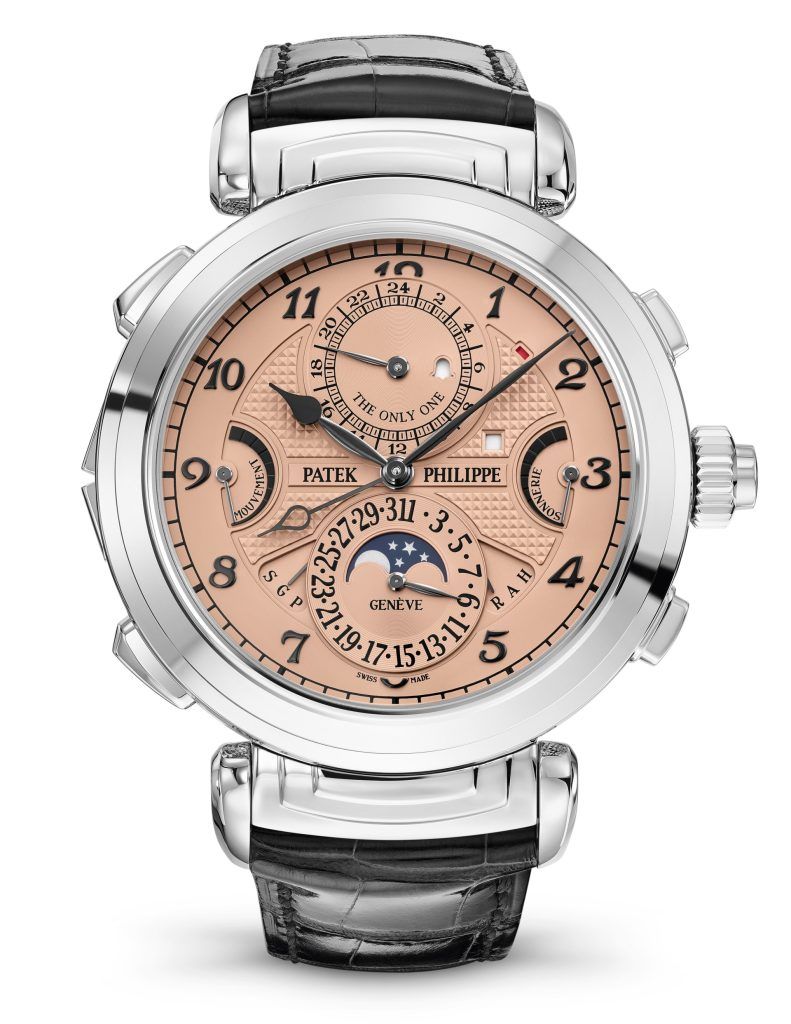 The model that tops the list as the most expensive watch in the world belongs to the Patek Philippe Grandmaster Chime collection. The Grandmaster Chime was first launched in 2014, but this no-ordinary watch is the only of its kind that is crafted in stainless steel not metal, and is the most complex watch that the brand has ever made. It has 20 complications, amongst them are an acoustic alarm, a date repeater, a moon phase display, and a perpetual calendar. It was sold at the Only Watch 2019 auction.
Price: $31.2 million approx. at Christie's
(Main and featured image: Christie's)