Lab-grown chicken, otherwise known as cultured chicken, is now available for home delivery via foodpanda.
This is a significant step in the development of a nascent industry where animal cells are cultured to produce meat for consumption. After all, it was only in December that Eat Just — the company that produces the cultured meat — received regulatory approval for the commercial sale of its ground-breaking product.
"Bringing GOOD Meat directly to the homes of people in Singapore with foodpanda is another historically important step in our journey to build a safer, healthier food system," said Josh Tetrick, co-founder and CEO of Eat Just.
The dishes are produced by 1880 — the first establishment in Singapore, and possibly the world to serve up cultured meat on proper restaurant menus. The kitchens will be whipping up three dishes and each order is priced at $20. Choose from two rice options: chicken with coconut rice as well as katsu chicken curry with jasmine rice while those looking for something lighter can opt for the chicken caesar salad. While the cultured chicken itself is animal cell-based, dressings like caesar salad are plant-based. As at press time however, the chicken is still being cultured in Foetal Bovine Serum derived from foetal calves in a process that isn't slaughter-free. A plant-based alternative is still awaiting regulatory approval.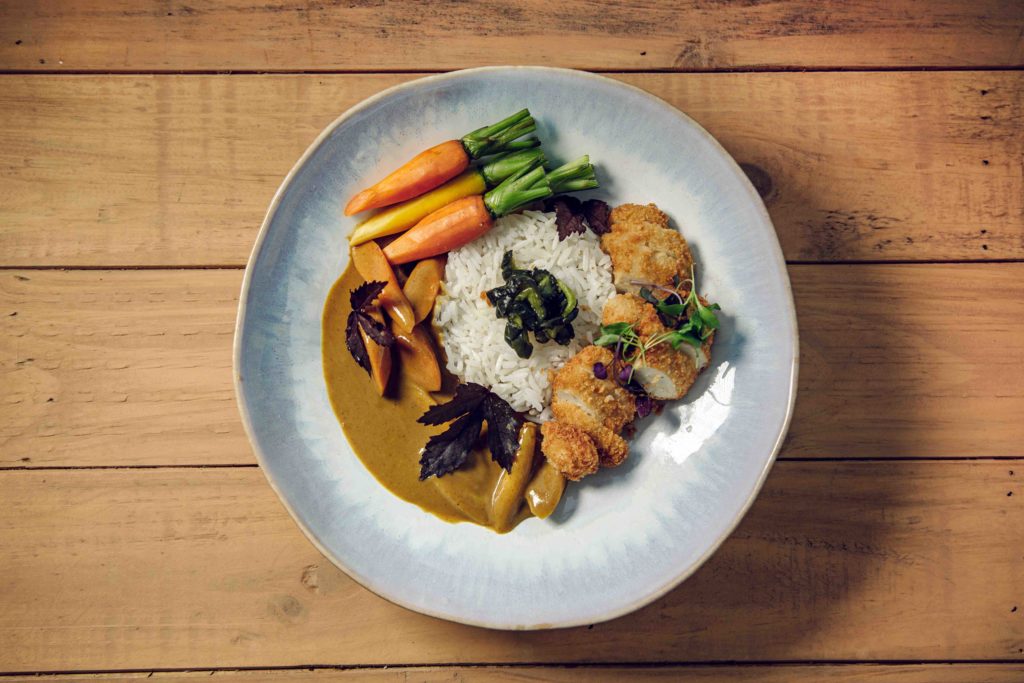 While cultured meat might raise eyebrows at this early stage, Eat Just reports that, "70 percent of Singaporeans who have sampled GOOD Meat said that it tasted as good, or better than conventional chicken, and nearly 90 percent of those diners said they would substitute conventional chicken with cultured chicken."
The driving force behind the effort to culturing cells for consumption is a concern for the environmental impact of animal farming and the meat-packing industry. All packaging will be made from sustainable bamboo fibre and resin, delivered by foodpanda riders on e-bikes, according to the press statement.
"Food is at the core of our business, and ensuring that we have a sustainable food ecosystem, especially in Singapore where resources are constrained, is an important agenda for us," said Luc Andreani, Managing Director of foodpanda Singapore. "We are thrilled to be the first platform in the world to deliver cultured meat dishes so that customers in Singapore can be the world's first diners to enjoy them from the comfort of their homes," said Luc Andreani, Managing Director of foodpanda Singapore."
Diners looking to give cultured chicken a shot can place orders via the foodpanda app start Thursday, April 22 2021.
The post You can now dig in to lab-grown chicken at home — but would you? appeared first on Lifestyle Asia Singapore.