It may be small, but the island nation of Malta packs a mighty punch; with ancient fortresses, endless hidden coves, and a thriving modern art scene, it makes for an unforgettable getaway. Condé Nast Traveller has teamed up with the Hilton Malta to give one lucky winner, plus a guest, the chance to spend three nights at the island's most glamorous hotel.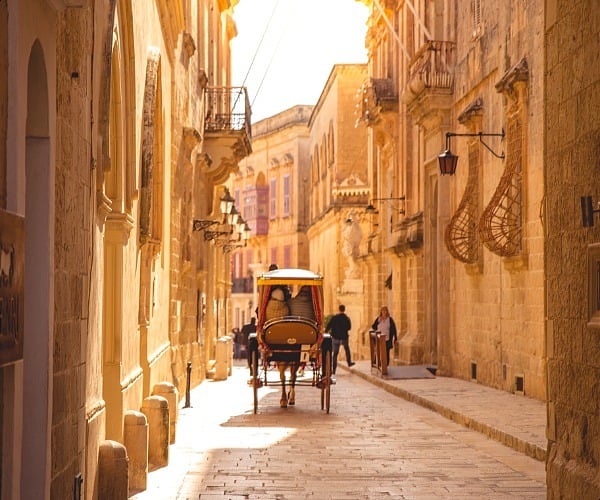 Hilton Malta has been welcoming guests since 1967, and as you check into your suite you'll see why so many choose to return year after year. The serene blues and clean lines of the rooms invoke an instant sense of calm, and many feature balcony views over the sea. Throw open the windows to catch a trace of the salt-laced air as you unpack, before descending to explore the rest of the hotel. There's a bright indoor pool complete with sauna and steam room, four seasonal outdoor pools (make it your mission to visit as many as you can), and plenty of space to lounge at the beach club with a cold drink as the sun dyes the water pink and orange.
Breakfast is included each day to set you up for a morning of adventures, and the Hilton Malta has arranged for several other culinary treats throughout your stay. The elegant Vista Lobby Lounge serves an excellent afternoon tea overlooking the swaying palms; go traditional with classic smoked salmon sandwiches and scones loaded with cream, or try some local flavours with a Maltese selection including tangy goat's cheese and sundried tomatoes, torta tal-Marmurat (chocolate and orange tart), and Maltese coffee with traditional anisette liquor. The hotel's Quarterdeck Bar nods to the area's maritime history thanks to dark leather and nautical touches giving the impression of a captain's cabin, with a hearty burger and cocktails on the menu for your visit. A reservation will also be made for a supper during your stay at the hotel's Blue Elephant restaurant; a unique Thai-inspired spot, the dining area is made up like a traditional South East Asian village and the menu is full of powerful flavours, with star dishes including tom kha (a spicy coconut seafood soup), pla salmon paow khamin (salmon wrapped in banana leaves) and stir-fried lamb laden with chillies and spices.
At just 122 square miles, Malta is easily explored in a long weekend, and the hotel is in a prime position for jaunts along the jagged coast. In less than 20 minutes you could be exploring the crooked streets of the capital, Valletta, and a half hour taxi from the hotel's doors will bring you to the sparkling waters of St Peter's Pool.
With your flights taken care of by Air Malta, the island's premier airline, and complimentary taxi transfers to and from the airport, the only thing you need to concern yourself with is packing. No matter the weather you leave behind in the UK, you'll want to bring your sunglasses; nestled between the Mediterranean and North African coastlines, Malta sees a staggering 300 days of sunshine a year and is one of the best spots for soaking up some winter sun.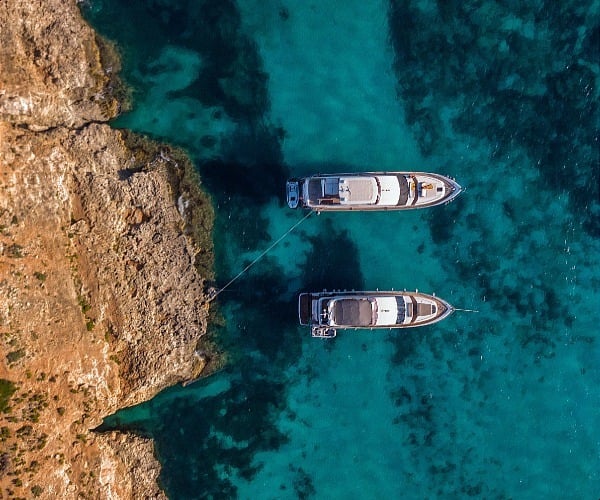 This competition will close on Thursday 14 April 2022. The prize must be taken before Friday 14th April 2023 and is subject to availability.
For a chance to win, answer the question "Which Italian artist painted the work The Beheading of St John the Baptist, which can be seen in St John's Cathedral in Valletta?" and complete this short form.