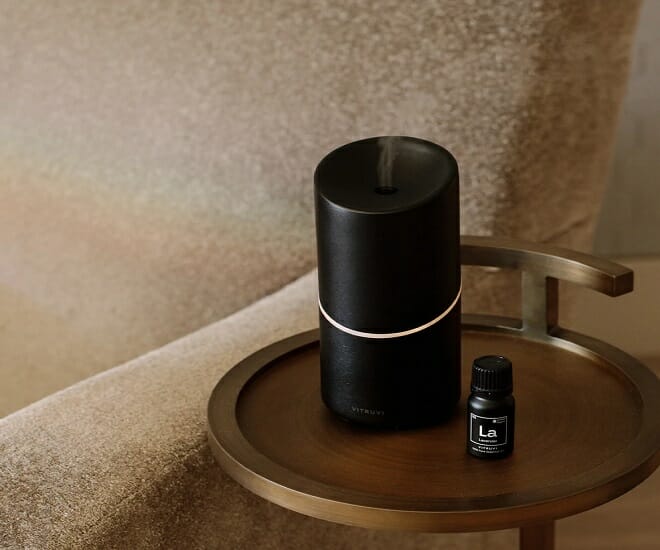 If your home is where the heart is, then mental wellbeing should also be paramount. As we escape from the hubbub of city life, you'll want to treat your home as your sanctuary for wellness. Here, we present an array of handy, innovative gadgets to keep your wellness in check. From gadgets to make you breathe better, free of allergens, to sonic equipment to put you into a deep sleep.
Breath Fresh
Imagine coming home to rest easy and the air in the room is fresh, particularly in this pandemic. Sharp's 4-in-1 L series Plasmacluster Air Purifier ensures you can breathe easily. The model KI-L80 has four important functions to service in this compact machine. It is an air purifier, humidifier, airborne bacteria activator, and stand fan… all in one!
With its triple filtration system and innovative humification, Sharp enjoys its popularity as ASEAN's number one air purifier brand. Unique to its technology is the Plasmacluster technology which captures impurities, odours, allergens, dander, dust, smoke, dust mites, cooking vapours, then uses a high density of 25,000 ions to render them inactive. The electrostatic HEPA filter captures up to 99.97% particulate matter including airborne allergens, mold spores, and bacteria. The humidifying feature comes with a rotating humidifying mechanism that remains free of water immersion but stays dry with ventilation when not performing the humidifying function. This keeps the filter disc clean while preventing mold. The KI-L80 is tethered to an exclusive Sharp Smart Remote App to allow you to toggle functions while you sit from afar. The Sharp AIoT feature also tracks your habits and learns when to turn up, down, or turn off the device and even prompts you accordingly.
https://sg.sharp/products/air-care
Clean Floors Always!
Wellness is about coming back to a clean home and if clean floors are a stickler for your regime, then look to Dyson's Omni-glide head system.
It is engineered to clean every nook and cranny of your space, especially hard floors. It is effortless for this fluffy cleaner to move in all directions and around tight spaces. This model offers an energy-dense, lithium-ion battery that delivers approximately 20 minutes of fade-free power in eco mode when using a non-motorised head. The Dyson Omini-glide weighs 1.9kg and is 25 per cent lighter than the Dyson V11 which tips the scale at nearly 3kg. There is also the Dyson Omni-glide+ which comes with a light pip crevice tool where LED lights show you where to clean in dark corners or spaces.
www.dyson.com.sg
Sleep Soundly
If you're struggling to sleep well, do you know sound can play a major factor in getting much-needed shut-eye? Kokoon's Relax Headphones puts you in deep slumber through the night.
Featuring a blend of meditations, soundscapes, Cognitive Behavioural Therapy practices, and more, this adaptive audio to fade and pause as you drift into slumberland will ensure you get proper rest. The integrated specialist sleep data also monitors your sleep where it uses the data to create personalised advice.
https://uk.kokoon.io
Spa Moments Anywhere
If scents help you to calm down after a hard day's work then electronic diffusers might be your go-to. Rather than worried about forgetting to extinguish your candle, the Vitruvi Move is a portable diffuser that provides lasting scents in a space of 700 square feet.
Simply charge via the charging pad and you'll have up to four hours of consistent vapours spewing quietly. Using ultrasonic technology to diffuse the scents, you can a showy display of wispy vapour emanating from this compact device. The LED light is lit to inform you when the device is in action.
www.vitruvi.com
For more interior reads, click here.
The post Wellness At Home With These Innovative Gadgets appeared first on LUXUO.