The Australian government announced on March 12 the first milestone in a plan to supply clean hydrogen to Japan by commencing hydrogen production at a facility in the state of Victoria.
The world-first pilot is part of the Hydrogen Energy Supply Chain (HESC) Project, an Australia-Japanese joint venture seeking to establish a steady supply of hydrogen from a facility in the Latrobe Valley, in Victoria's eastern region.
But the project is raising concern over its execution—by burning coal—and its plan to implement carbon capture and storage (CCS) technology.
The use of hydrogen gas in industrial processes has long been suggested as a carbon-emission-free alternative for many industrial purposes, ranging from steelworks to transportation. This is important as both Japan and Australia have made commitments to the Paris Agreement, an agreement with the United Nations for countries to lower carbon emissions.
Japan is placing hydrogen at the forefront of its plan to achieve net-zero greenhouse gas emissions by 2050, and Australia has committed to reducing emissions by 28 percent by 2030, taking it to below 2005 levels.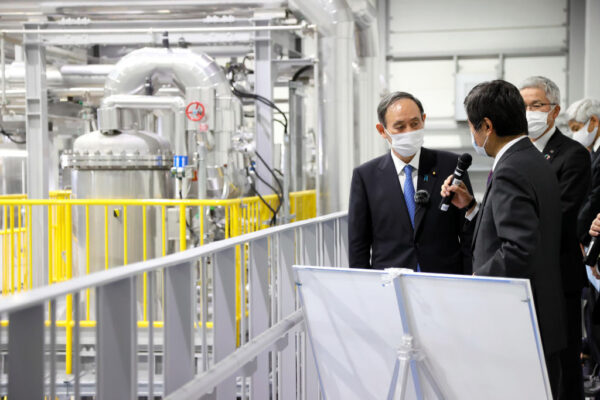 The facility in Latrobe Valley produces hydrogen by way of brown coal "gasification," a process that reacts coal with oxygen under high pressures and temperatures, which in the end produced hydrogen gas and carbon dioxide.
In order for the project to resolve the issue of carbon emission, the carbon dioxide byproduct must be captured. The facility in Victoria currently has no measures installed to remedy this issue, with HESC proposing the use of CSS.
CSS is the process of capturing, transporting, and storing greenhouse gas emissions by injecting them back into the ground.
Globally, CCS has been met with mixed responses. According to a report by the University of Manchester in the United Kingdom, the challenges it presents are distinct and complex.
The Climate Council, an Australian climate change communications organisation, says that CCS is "unproven and expensive."
"Despite billions of dollars being spent here and overseas, no successful CCS projects exist," the council stated.
Independent federal MP Craig Kelly expressed a similar concern regarding HESC's plan to use CCS technology.
Kelly questioned the feasibility of the technique, telling The Epoch Times that if such a technology was economically viable, Victoria should be using the same process in conjunction with coal-fired plants to generate low-cost electricity.
He also warned of what he called "Hydrogen Hype," saying that "although research and development is a good thing, there is a long way to go, and many technical hurdles to overcome before we can bank on hydrogen as a big export earner."
It is unclear when the hydrogen production facility at Latrobe Valley expects to implement carbon capture and storage.
Michael Shoebridge, a national security expert at the Australian Strategic Policy Institute, said the work underway at Latrobe Valley not only relies on coal but is relatively slow, with production expected to begin sometime in the 2030s.
"Australia and Japan can be more ambitious," Shoebridge told The Epoch Times in an email. "The pandemic has shown us that we can do things we didn't think we could, and at speed.
"Hydrogen can be made from renewable energy and, instead of just being stored and shipped as a new form of coal or gas, we can use it here in Australia to make things with key international partners like Japan—and Germany," he said.
One such technique that can operate in conjunction with renewable energy sources is electrolysis, a method that involves an electric current splitting water into hydrogen and oxygen.
As a result of carbon reduction policies, all three coal-fired power stations in the Latrobe Valley are set to close by 2050.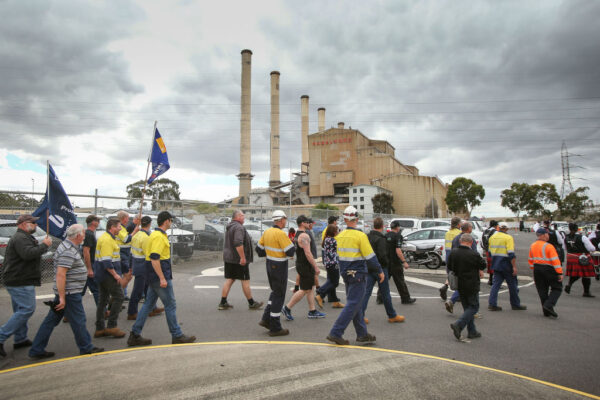 Many coal-fired power stations throughout Australia are destined to close in the coming decades as a result of environmental concerns over coal's high rate of carbon emission.
Out of the three coal-fired power stations in the valley, the most notable is the Yallourn power station, which was announced to close in 2028—four years earlier than expected. In the announcement, Angus Taylor, minister for energy and emissions reduction, expressed concern over the exit of vast quantities of reliable and affordable energy generation.
Furthermore, the hydrogen facility at Latrobe Valley promises to employ 400 jobs over its lifetime, less than the 500 staff employed at Yallourn set to lose their jobs.