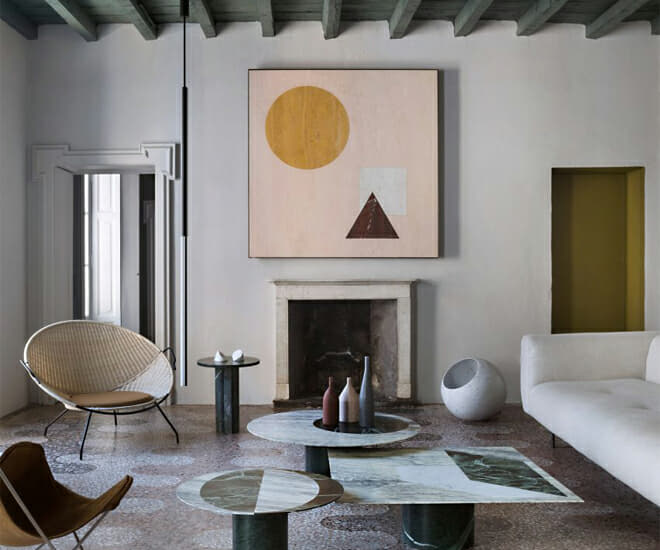 Are you looking to buy art online? The simple answer to that: buying art online is a great idea. An artwork has many benefits and can add another dimension to your property. Not only is artwork great for adding colour to a room, but it can also remove big white spaces and gives you a chance to express yourself. Artwork comes in many shapes and sizes, and the styles can blend into the interiors of the rooms you want to hang your artwork. Depending on your budget, you can have customised paintings, alternatively, you can look into replicas done by established artists. Below we look into how artwork can spruce up your property.
Artwork Can Express Who You Are as a Person
There are many styles of artwork that you can purchase and hang on your walls. Depending on your interests, you can look into abstract art, modern, contemporary, pop art or impressionist and the list goes on. With so much to choose from, this allows you to express who your personality. If you are interested in football, hung a sports piece. If you enjoy colours, something abstract may appeal to your taste. Otherwise, you could look at black and white art if it fits the style of your room — the possibilities are endless. 
Adds Colour to Your Room
One of the main qualities an artwork can offer to a room is colour. Depending on the pieces of art you are looking at, they can come in various colours. These colours can make a room look brighter, add some character, and, in some cases, make a room look bigger. You can match the shades to the room's furniture or have something unique to stand out more. The size of the artwork can also make a difference as something huge and vibrant can have a greater effect than something smaller. 
Removes Large White Spaces
When looking at the rooms within your property, have you noticed some large white spaces? If you have recently moved to a new property or got used to the interiors of your property, large white spaces can be very common. Adding artwork can change an aspect of a room's dimension, instantly filling the white spaces. It can make the room seem more interesting and change the feel of a room within seconds. 
The above are three reasons why artworks can spice up a room within your property; changing how it feels instantly. Before purchasing any artwork, make sure it fits the style of the room. Depending on your storage situation, you could always rotate your artwork to freshen up the feel of a room constantly. 
Do you like to hang artwork on your walls? What type of artwork do you want to hang? Is there anything you would like to add to the above list? The choices are boundless.
For more art reads, click here.
The post Upgrade Your Space with Artworks appeared first on LUXUO.