Gone are the days when edamame was mere foreplay before a Japanese omakase dinner. Today, we're making edamame the star of the meal with these creative and deliciously addictive ways to season them.
In first line, omakase dinners have become less of the norm as we practice a socially distanced new normal, but in second line, edamame has kind of made it "onto the streets" and into our homes as a wonderful snacking upgrade.
The green beans can be found everywhere from frozen at the grocery store to ready-to-microwave at 7-Eleven. And yet whilst we can appreciate these quick fixes, this need not mean our snack is any less gourmet.
Rich in protein, antioxidants, vitamins, and boasting anti-inflammatory properties, there's plenty to love about edamame. Here are nine ways you could season it to — oft quite literally — spice it up.
Note: All recipes refer to the unpeeled edamame. Lest we forget: half the fun is peeling that shell off with your teeth.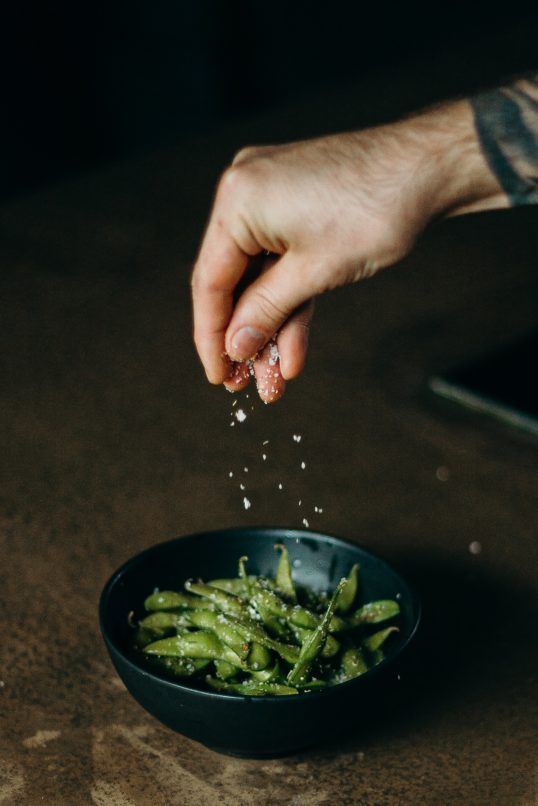 The Classic
Sea salt is the most common thing to season edamame with. Crank it up one tiny notch by adding rice vinegar (just a teaspoon) for extra flavour.
The Classic with a smokey twist
Want to go the extra mile? Chargrill (!) the edamame. And then add sea salt as per usual. Your snack partner will be impressed.
Savoury
This is for those people who order cheese popcorn at the cinema. Add minced garlic and parmesan to your edamame for a savoury touch.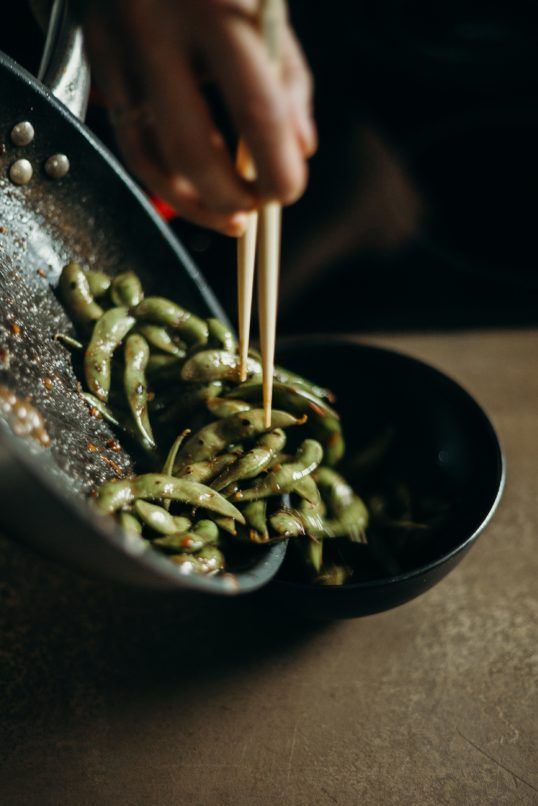 Savoury, more garlic-y
Could you scare away vampires with your breath? If you're a die-hard garlic lover, take things a step further and fry the garlic before adding it as a seasoning for your edamame. This will add a nice extra crunch. Then, add chilli flakes, because you only live once.
Fiery, slightly Mexican
Put together this winning combination: chilli powder, lime juice, and chopped cilantro. We're not sure if they do this in Mexico, but it is buenisimo.
Citrus infusion
If you like things a little sour, and want to trick yourself into upping your vitamin C intake, this is the way. To your edamame add lemon zest, orange zest, lime zest, and salt.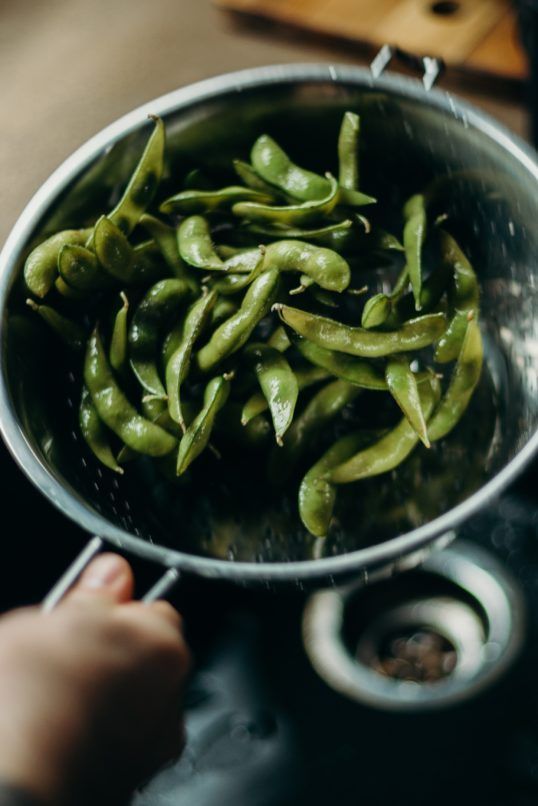 Fiery, slightly Malaysian
Why not make use of other Asian condiments to spice this bad boy up? Season your edamame with sambal olek and lime for a nice kick. We hear people have also tried this with Sriracha or Gojuchang sauce. The world is your oyster.
Fiery, slightly Szechuan
For all those who are not here to mess around, try this combination. Add minced garlic, sesame oil, red chili flakes, and cracked pepper to your edamame. Then thank us later.
And if you want to be a bit extra…
Try sautéed edamame (in butter) with some bonito flakes sprinkled on top. Nobody needs to know you got these beans at the corner store.
The story first appeared on Lifestyle Asia Singapore
(Featured and Main Image: cottonbro/Pexels)
You're all set
Thank you for your subscription.
Subscribe to our newsletter to get the latest updates.
You're all set
Thank you for your subscription.