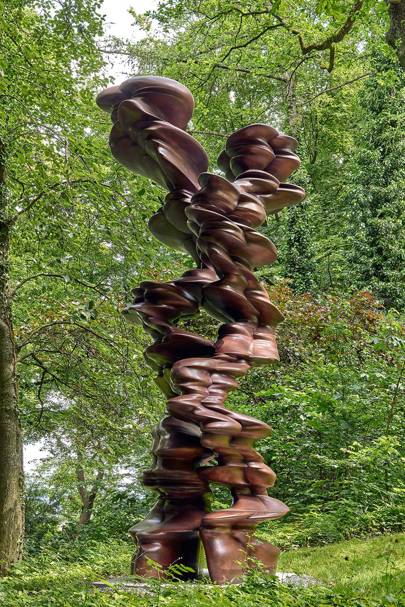 British sculptor Tony Cragg has just been announced as Houghton Hall's 2021 exhibition. He will be taking the reins from Anish Kapoor, who Lord Cholmondeley described as a 'magician' last year, when he decorated the grounds of one of Norfolk's four great power houses in a spectacular play of light and reflection, best characterised by Sky Mirror (an enormous mirrored stainless steel disc that artfully reflects the sky and space around it).
Opening on 19 May, the exhibition – curated by Cragg – will include large-scale bronze and steel sculptures distributed across the gardens and grounds (that already include an eclectic selection of works commissioned from years gone by, such as a Richard Long's Full Moon Sculpture). Smaller pieces will also be shown in the state rooms and gallery spaces of the house – and, excitingly, a handful of new works have been made specifically for the exhibition.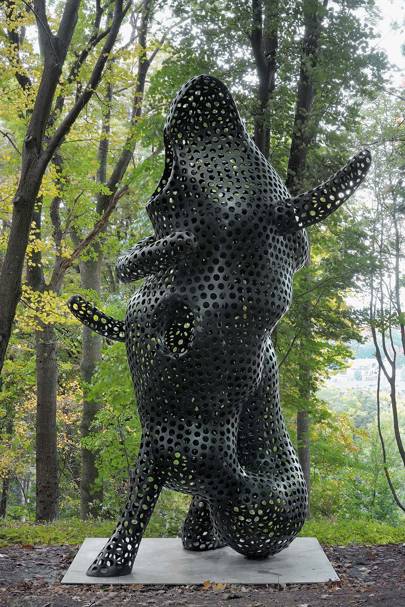 Cragg, 71, who has been based in Wuppertal, Germany since 1977, has been much celebrated throughout his career, winning the Turner Prize in 1988 and more recently, in 2017, being awarded a Lifetime Achievement in Contemporary Sculpture award. His sculptures have been exhibited internationally, from London's Tate to the Louvre in Paris via the Hermitage Museum in St Petersburg and Florence's Boboli Gardens.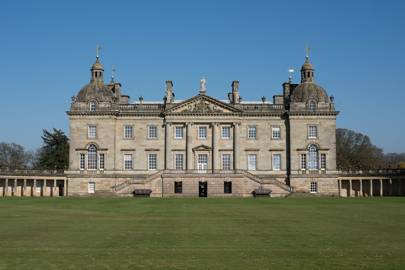 Lord Cholmondeley, Houghton's owner, said: 'I am particularly grateful to Tony for the chance to show his sculptures here in Norfolk, and for agreeing to curate the exhibition himself. I have always been a great admirer of his work, and it will be incredibly exciting to see how it will come together and interact with the historic landscape and interiors of Houghton.'
Cholmondeley admits that, owing to Covid, 'we have been faced with some extraordinary logistical problems; not least transporting exhibits to the UK from Tony's studio in Germany.'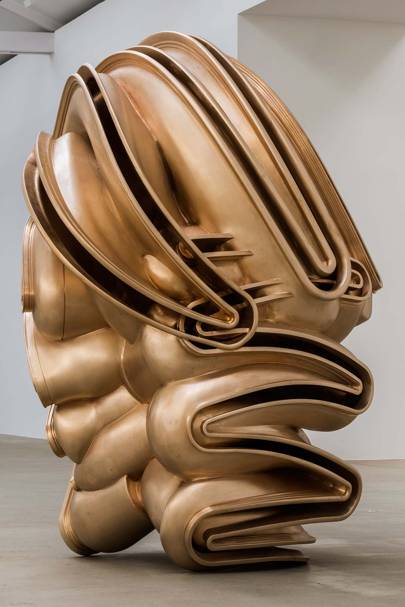 There are few more spectacular mansions in which to exhibit, a stone's throw away from the Royal Family in Sandringham, it is one of the country's finest examples of Palladian architecture. Houghton Hall was built by Sir Robert Walpole, Great Britain's first Prime Minister, in around 1722. Today, it is the home of the Cholmondeley family, who first inherited it at the end of the 18th century.
Tony Cragg at Houghton Hall in Norfolk, 19 May – 26 September (selected days)
All tickets must be pre-booked online at houghtonhall.com
Tickets go on sale 19 April; Exhibition tickets £18 per adult
Subscribe now to get 3 issues of Tatler for just £1, plus free home delivery and free instant access to the digital editions
More from Tatler
In order to see this embed, you must give consent to Social Media cookies. Open my cookie preferences.