The days where being a man meant leading the pack, swaggering like an alpha male everywhere from the board room to the gym are over.
In these strange socially distanced times where we are all re-examining the fragility of everything that we hold dear, it is the other qualities that are far more vital. For Ermenegildo Zegna, it is what's inside that counts.
Instead of asking: "What makes a man?" this season, the Italian menswear label takes a deeply personal turn, instead posing the question to the people in his orbit as well as turning it on himself for a bit of self-reflection.
"What makes my man?" is the main question, and forms the heart of the brand's campaign this season. It presents an opportunity for loved ones to consider the defining traits of the men in their lives as the world goes through a fundamental shift in the way we live and connect to each other.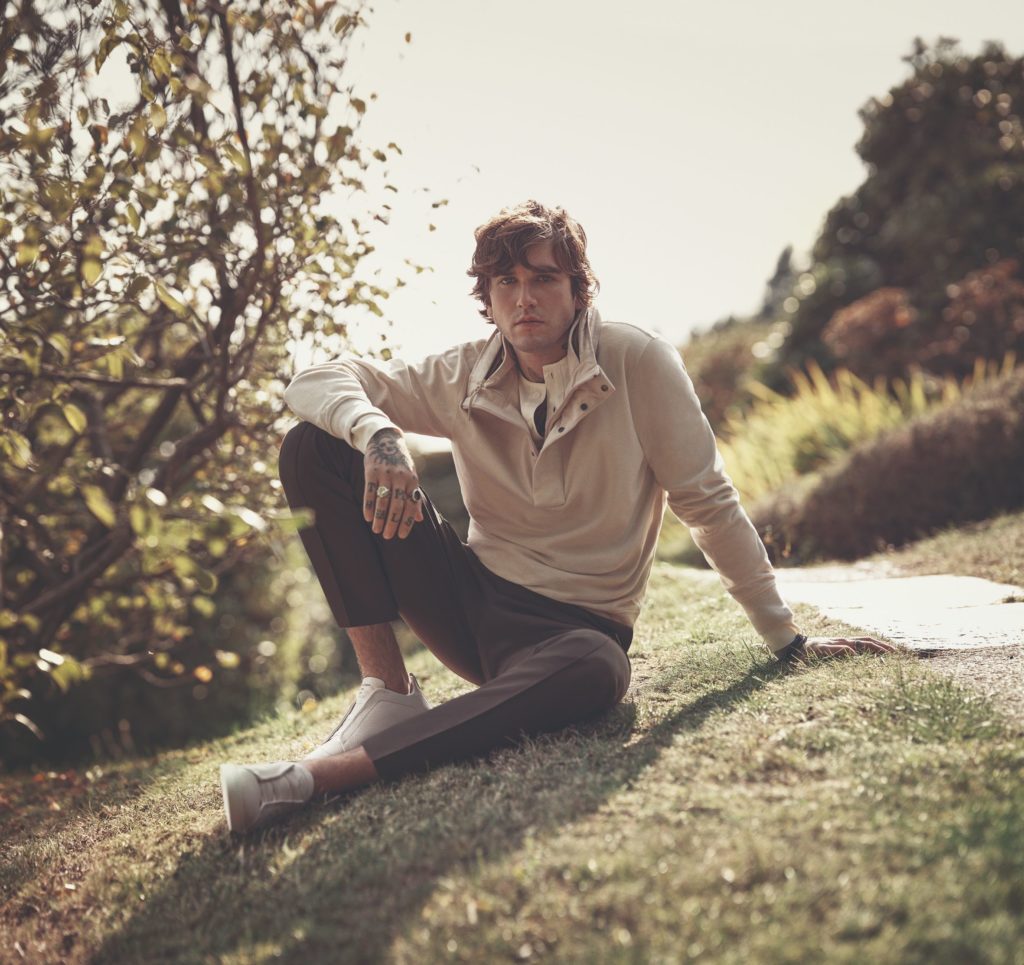 What takes the spotlight this season is not masculinity per se, but the bond between people and families. In a world where we've had to rethink our social connections and inability to meet in person, Zegna presents an intimate portrait of humanity, revealing personal stories and experiences. That takes the form in the relationship between mother and son duo: model, singer and songwriter Gabriel-Kane Day-Lewis and his mother, Isabelle Yasmina Adjani, who is herself a five-time Cesar Award-winning actress.
The result is a tasteful slate of beautifully photographed images set amidst the lush greenery of Oasi Zegna a nature reserve 30 times the size of Manhattan's Central Park. This is also the birthplace of the brand — a befitting return of origins at a time when the world is looking inward. Both personalities — yes including Isabelle — are donning looks from the Spring/Summer collection — a range of suits and outerwear.
It is symbolic then that Zegna's timeless pieces transcend age and gender. Perhaps it is also symbolic, that what makes a man, can sometimes be the women in our lives.
The post This season, Zegna looks deep within to answer the perennial question: "What makes a man?" appeared first on Lifestyle Asia Singapore.