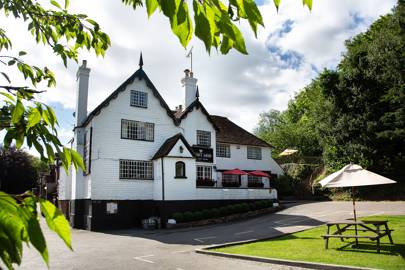 There's nothing quite like an English country pub. Now that hospitality has fully reopened, there's surely nowhere better for a long-awaited catch up with friends and family than The Dorset Arms: the De La Warr family's stunning pub in the pretty east Sussex village of Withyham.
The place has a fascinating history, with records indicating that it was built in 1595, before becoming a pub as far back as 1735. It's set in the picturesque surrounds of the Sussex Weald on the De La Warr family's Buckhurst Estate, today the seat of William Sackville, 11th Earl De La Warr. The Dorset Arms' name is a nod to the Earls and Dukes of Dorset, formerly the heads of the Sackville family, and ancestors of the current Earl.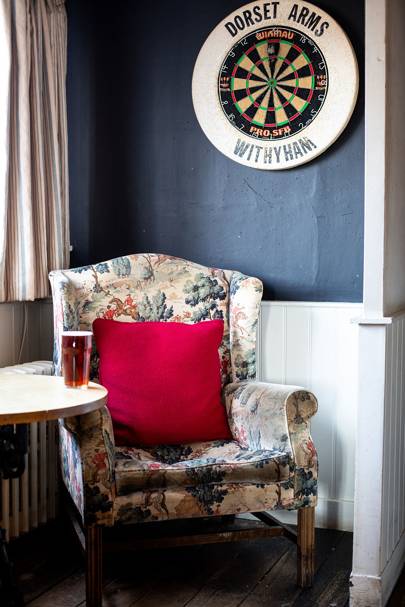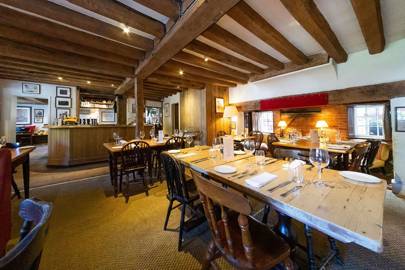 With the exception of a brief stint from 1986-2013, the pub has been owned by the family since the 16th century. In the early 20th century, the acclaimed Scottish architect and artist Charles Rennie Mackintosh – a close friend of the 11th Earl's ancestor, Lady Margaret Sackville – is thought to have added some final flourishes to the pub exterior. He also designed its beautiful sign, bearing the Latin inscription 'Aut nunquam tentes aut perfice', meaning, 'Either do it perfectly or do not attempt it at all'; certainly a fitting motto for a place of such exceptional quality.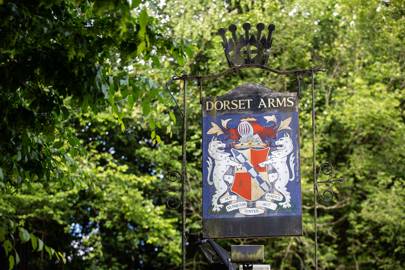 The stunning family seat of Buckhurst Park has been home to the Sackvilles for almost 900 years, since 1140. Today, it is presided over by the Earl and his wife, Countess De La Warr, who oversee its many enterprises, from pheasant and clay pigeon shooting to fishing. The Dorset Arms is, however, a true passion project for Lord De La Warr, with the Countess telling Louisa Parker Bowles in Tatler's January 2021 issue, 'His interests are flat racing, pedigree Sussex cattle, his sausage company and his pub, The Dorset Arms.'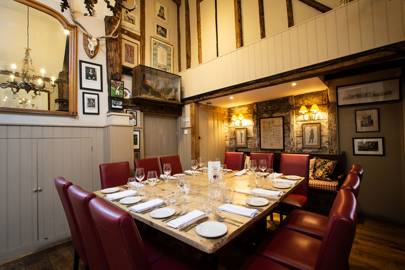 Despite having had a thriving career in the City, the Earl has always been a food enthusiast. When the opportunity arose in 2013, he jumped at the chance to buy The Dorset Arms, bringing it back into family ownership as part of the Buckhurst Park Estate. His role has been hands-on and highly involved ever since, overseeing the development of the pub into the beloved destination it has become today: complete with a restaurant, bar, rooms and a delightful garden.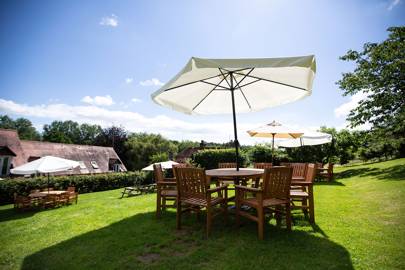 Closely involved with the creation of menus, Lord De La Warr works with The Dorset Arms' acclaimed Head Chef, Simon Brazier. With a career spanning over 20 years – including time spent working in far-flung locations like Spain, France and even Australia – Brazier brings his wealth of experience and diverse culinary influences to his role at The Dorset Arms. There, he places an emphasis on seasonal, locally-sourced produce celebrating the bounty of the Sussex countryside; principles that align perfectly with the Earl's own values and sensibilities.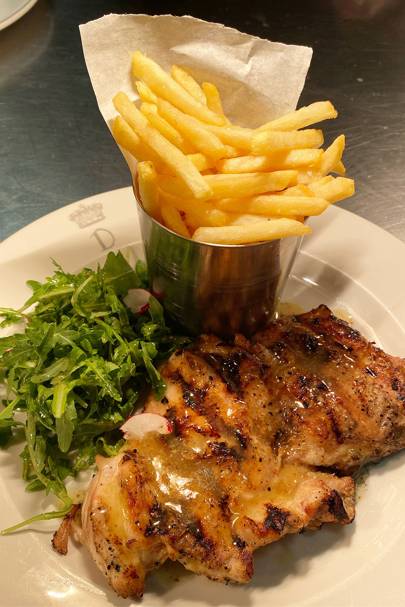 The menu champions the use of local Sussex beef, often from Lord De La Warr's very own pure bred, organic and grass-fed Sussex cattle, as well as game like pheasant, partridge, duck and venison – all reared on the Buckhurst Estate. Brazier is also known for his mastery of seafood and shellfish, and with vegetarian options on offer too, there's something to please everyone. While the range of dishes is ever-evolving, combining an elevated take on classic pub fare with a range of elegant, contemporary dishes, one mainstay is the legendary Buckhurst Park sausages, made to the Earl's own special recipe.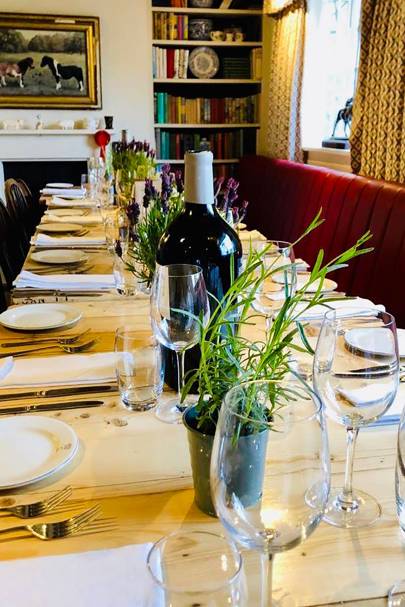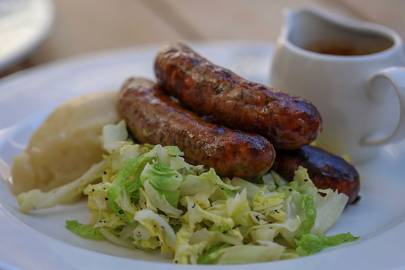 An integral part of the local community, The Dorset Arms has made a glorious return after a turbulent year for the hospitality industry. As Lord De La Warr related in a recent Instagram post: 'We have opened, closed and re-opened and then closed again, all in line with the Government guidelines.' During the frightening initial stages of the first national lockdown, the pub offered a free take-away service to the needy and vulnerable, then, 'like many other pubs we had to furlough our staff and close completely.' Yet through such hardships, writes the Earl, 'we have all come to appreciate how important pubs are as the hub of the community; as a place to come together, socialise, relax, unwind and see friends old and new.'
In order to see this embed, you must give consent to Social Media cookies. Open my cookie preferences.
Lucky patrons have been enjoying outdoor dining at The Dorset Arms once more since 12 April. With the exciting addition of an elegant marquee, which seats 45, the marquee and garden combined can host 110 patrons. Later this month will also see the debut of a new pizza oven, based on a historic design that dates back to an oven from Pompeii, originally used by the Romans to bake bread. Made from hand-cut fire bricks, with each oven individually designed and completely built by by hand, the special curved design retains the heat to reach temperatures of up to 750 degrees – cooking the finest, stone-baked sourdough pizzas in just 90 seconds. Plus, there'll be gluten free options on offer, so no one has to miss out.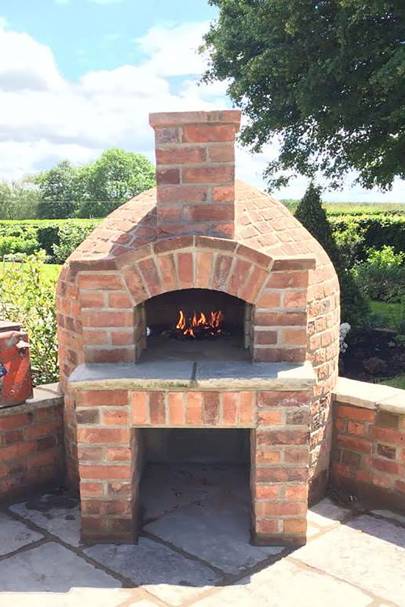 With the indoor restaurant and bar now back open, patrons can also enjoy a newly-unveiled menu, featuring vibrant spring dishes like English asparagus and crab and chilli linguine. The Dorset Arms' delightful rooms have also reopened, with three bedrooms above the pub itself and a further six stunning en-suite rooms in The Old School Cottage. These are available individually, or The Cottage can be booked in its entirety, for the perfect countryside escape with family or friends. An extra bonus? Some of the rooms are even dog friendly, meaning your canine companions can come along too.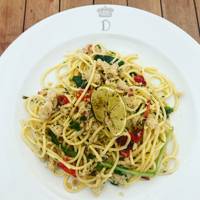 With so much on offer, The Dorset Arms is the perfect setting in which to celebrate lockdown easing.
In order to see this embed, you must give consent to Social Media cookies. Open my cookie preferences.
For more information, visit dorset-arms.co.uk
Subscribe now to get 3 issues of Tatler for just £1, plus free home delivery and free instant access to the digital editions
More from Tatler
In order to see this embed, you must give consent to Social Media cookies. Open my cookie preferences.