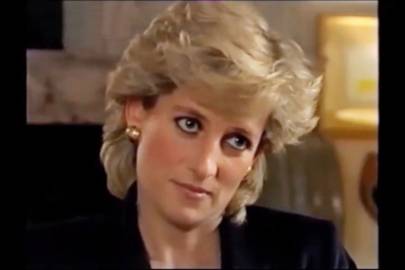 It's notable that the presence of Prince Harry's late mother looms large throughout the Duke and Duchess's recent Oprah Winfrey interview. Harry spoke candidly about Diana, Princess of Wales, stating that his 'biggest concern was history repeating itself', but also pointing out the differences between their respective situations. He told Winfrey: 'I'm just really relieved and happy to be sitting here talking to you with my wife by my side,' adding that he 'can't begin to imagine what it must have been like for her… going through this process by herself all those years ago. Because it has been unbelievably tough for the two of us, but at least we have each other.'
While of course Meghan never met her mother-in-law, it seems Diana's influence looms large in her life, too. Even the Duchess's fashion choices in the Oprah interview spark parallels, with Meghan notably – and somewhat uncharacteristically – opting for a dark smokey eye, reminiscent of Diana's make up in her own Panorama appearance. And as another woman who married into the Royal Family, struggled with her mental health and was left feeling unsupported by The Firm, no doubt the Duchess feels a strong sense of connection to the People's Princess.
Perhaps the Duke and Duchess were also inspired by Harry's mother in making the decision to speak out publicly and address their experiences on television. Yet while the pair are known to be close friends with Winfrey, and no doubt felt in safe hands with such a trusted confidante, the same wasn't true of Diana and her interviewer.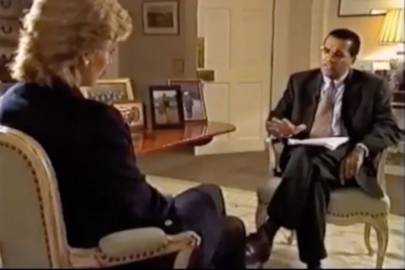 It was the ultimate scoop – Princess Diana baring her soul and admitting adultery on television. But journalist Mark Hollingsworth soon heard that the Princess had been tricked into giving the interview. In Tatler's April issue, he opens up his notebooks and tells the full story behind the astonishing allegations.
Revisiting his notes and diaries some 25 years later, Hollingsworth offers an exclusive glimpse into the events of the time. In his fascinating insights, he recalls the night in March 1996 when he received a telephone call from a senior BBC journalist. 'I need to talk to you privately about Diana's interview with Panorama,' he told him: 'The interview was obtained by deception and forgery. We cannot discuss this over the phone.'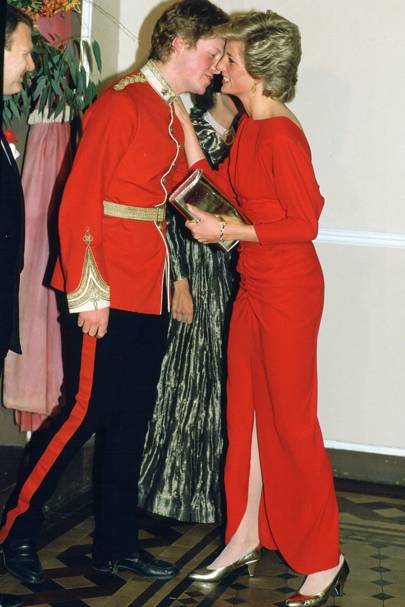 Amid a climate of 'media frenzy' around the Royal Family, 'long before the reforms introduced by the Leveson Inquiry changed the way the media worked', Hollingsworth alleges that: 'it was a Wild West in which some journalists were willing to employ any dirty trick in pursuit of a scoop.' Yet he dubs 'the methods involved in obtaining the Diana interview' as shocking even for the time, constituting a 'web of deceit'.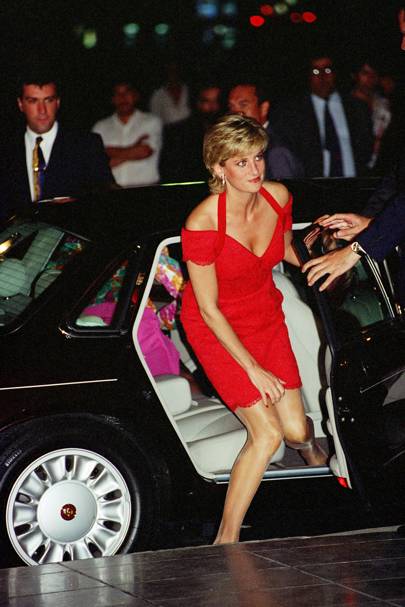 Questions soon emerged, prompting a BBC enquiry at the time – which exonerated Bashir. Only last year, Diana's brother, Earl Spencer, again raised concerns, but the police ruled out a second inquiry into the interview earlier this month. But, writes Hollingsworth: 'There can be little doubt that the tale behind the Panorama story will continue to emerge – or be drawn – into the light.' Don't miss his own candid account in Tatler's April issue.
Elsewhere in the issue, Diana's cousin, Lord Fermoy, opens up about his grandmother's portrayal on The Crown. Anne McElvoy digs deeper into what we know about First Fiancée Carrie Symonds: is she the scheming Lady Macbeth pulling the strings inside No 10, or the fun-loving friend, feminist and mother, who just wants to save the planet? Later, Louisa Parker Bowles speaks to Green Queen Arabella Lennox-Boyd about sowing the seeds of a lifelong passion in her gardener's world.
This article contains extracts from a feature in the April issue, on newsstands now. Subscribe now for a trial offer of 3 issues for £1 plus free digital editions and home delivery.