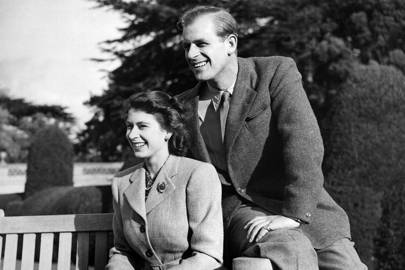 While royals don't traditionally go in for public displays of affection, the Queen's enduring love for her late husband, Prince Philip, was well known. The couple, who celebrated their 73rd wedding anniversary in November last year, were regarded by many as shining embodiments of enduring love, mutual admiration and respect.
In light of the Duke of Edinburgh's sad death, Tatler rounds up some of the monarch's most heartfelt comments about her late husband.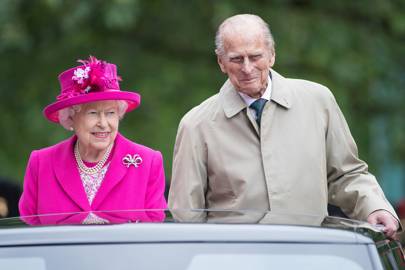 During her Silver wedding anniversary speech in 1972:
'If I am asked what I think about family life after 25 years of marriage, I can answer with equal simplicity and conviction, I am for it.'
On their Golden wedding anniversary in 1997:
'He is someone who doesn't take easily to compliments but he has, quite simply, been my strength and stay all these years, and I, and his whole family, and this and many other countries, owe him a debt greater than he would ever claim, or we shall ever know.'
During her Golden Jubilee speech in 2002:
'I take this opportunity to mention the strength I draw from my own family. The Duke of Edinburgh has made an invaluable contribution to my life over these past 50 years, as he has to so many charities and organisations with which he has been involved.'
During her Diamond Jubilee address to Parliament in 2012:
'During these years as your Queen, the support of my family has, across the generations, been beyond measure. Prince Philip is, I believe, well-known for declining compliments of any kind. But throughout he has been a constant strength and guide.'
In her 2017 Christmas Day message, the year of Philip's retirement from royal duties:
'Even Prince Philip has decided it's time to slow down a little – having, as he economically put it, "done his bit". But I know his support and unique sense of humour will remain as strong as ever.'
Subscribe now to get 3 issues of Tatler for just £1, plus free home delivery and free instant access to the digital editions
More from Tatler
In order to see this embed, you must give consent to Social Media cookies. Open my cookie preferences.