With so many VTL locations to choose from these days, where are you planning your next trip?
We're making a case for Hawaii, the tropical western state and archipelago located some 3,200km from the U.S. mainland.
"It doesn't matter the time of the year or the reason, going to visit Hawaii will always be an amazing experience. There are some amazing beaches and outdoor hikes and experiences which you may only truly find in in Hawaii.The people are also truly special; there are very few places that you have everyone saying hi to each other and showing what we call 'Aloha', giving without expecting anything in return," says chef de cuisine Jordan Keao.
Chef Jordan Keao, for those who aren't familiar, recently joined Butcher's Block earlier this year as Chef de cuisine, bringing with him close to two decades of culinary experience across top restaurants, including a name familiar to locals here: Burnt Ends.

His rendition of woodfire gastronomy at Butcher's Block presents a new menu to diners, but the style of cooking isn't something that's out of the norm for the Hawaii-born chef. "Wood-fire grilling is a way of living and cooking in Hawaii which gives chefs the opportunity to test different techniques for different ingredients, and to achieve a range of flavours and textures."
It's safe to say that we're obsessed with food, and having good dining experiences whilst on a trip can really make or break a holiday. Yet, what makes food scene there so special? According to chef Jordan, "Hawaii's food scene is special because of all the cultures and people that have lived in Hawaii in the last 200-300 years. This local mix of Japanese, Korean, Vietnamese, Thai, Filipino, Chinese, Samoan, and Hawaiian, is evident and reflected in the diverse tastes, ingredients, and styles of cooking that one can expect from Hawaiian cuisine. Blended with its diverse history, the result is food that is unique to this place in the world while yet with elements that you may find familiar in your local hometown."
We don't know about you, but that sounds delicious already.
Here's everywhere to wine and dine in Hawaii, according to Butcher's Block's chef Jordan Keao.
(Hero and featured image credit: Raffles Hotel Singapore)
1
/5
Helena's Hawaiian Food
"This restaurant is located on the island of Oahu. It is a third-generation family-owned restaurant with three generations currently working in the restaurant. Serving local classics to the people of Hawaii, it is a local favourite place to go and also one of my favourites."
Helena's Hawaiian Food can be described simply in three phrases: No-frills, not flashy, just delicious hearty fare. Crowd favourites from the iconic locale include traditional plates of Kalua pork, Pipikaula Short Ribs, Lomi Salmon and the Poi, but if you're as greedy as us, and you'd like a sample of everything on the menu, you'd best be bringing some friends along with you for the trip.
(Image credit: @helenashawaiianfoood via Instagram)
Address
1240 N School St, Honolulu, HI 96817, United States
2
/5
The Pig and the Lady
"Also located on the island of Oahu, The Pig and the Lady is a family-owned and operated restaurant serving local style Vietnamese food. I love that the menu infuses modern styles while retaining its tradition in heritage and local flavours. Its setting is also very lively and fun."
Modern Vietnamese sensibilities is the name of the game here at The Pig and the Lady. While you can always opt for a bowl of their signature Pho 75, we recommend a serving of the Pho French Dip for the best of worlds. Think a banh mi packed with tender, 12-hour slow-roasted beef brisket that you can dip into a bowl Pho 75 broth. If that doesn't sound like heaven to you, we don't know what does.
(Image credit: @pigandthelady via Instagram)
Address
83 N. King St Honolulu, HI 96817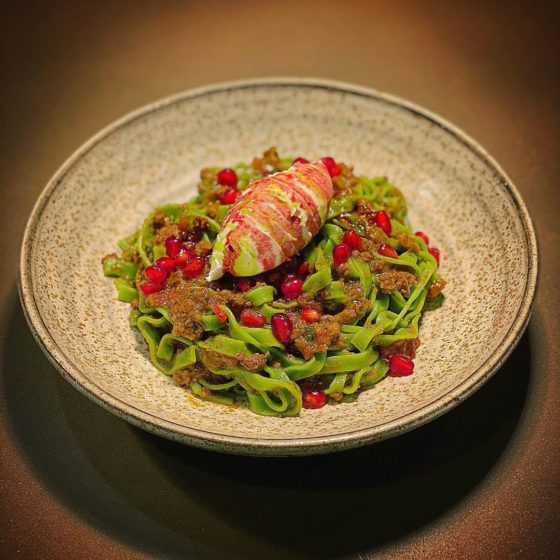 "A modern fine dining restaurant located on Oahu, Senia has won many dining awards and is known to be the number one place to eat in Hawaii and for a good reason! I love how their food and style is modern, refined and soulful at the same time, showcasing and spotlighting homegrown ingredients from Hawaii."
Helmed by Chef/Owner Anthony Rush, Senia's menu is crafted "with a wide variety of flavours and offerings shared family-style." Besides a neat a la carte menu, Senia also has an eight-seater private dining experience in the form of a Chefs' Counter Tasting Menu that combines the highest quality seasonal ingredients with expertise to craft dishes that preserve the purity and beauty of those ingredients. Do note that the Tasting Menu will return when social distancing restrictions ease.
(Image credit: @restaurantsenia via Instagram)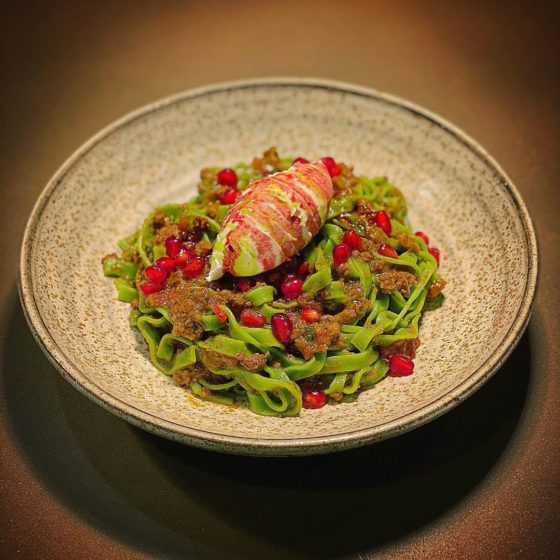 Address
75 N. King St. Honolulu, HI 96817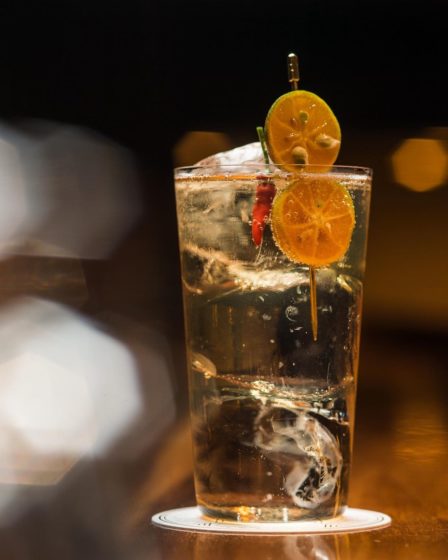 "This is a special and unique place to go for an Omakase-style approach to mixed cocktails. The co-owner/ head bartender is a friend and I love their modern approach to mixed drinks as well as their Japanese influences in the design and flavour profile of the menu."
Located on the mezzanine level in the lobby of the TOPA Financial Center, Bar Leather Apron is a delightfully cosy and intimate space to spend the night at. While the menu of cocktails is an ever-changing one, expect signature cocktails, highballs and even modern twists to a classic — the Garden Negroni, for instance, sees combination of Barrel Aged Sipsmith Gin, Coconut Washed Campari and Bay Leaf Infused Carpano Antica. Even if you're not here for a cocktail, Bar Leather Apron houses Hawaii's most extensive whiskey selection (around 500, if they do say so themselves) that's sure to impress any whisky aficionado.
(Image credit: @barleatherapron via Instagram)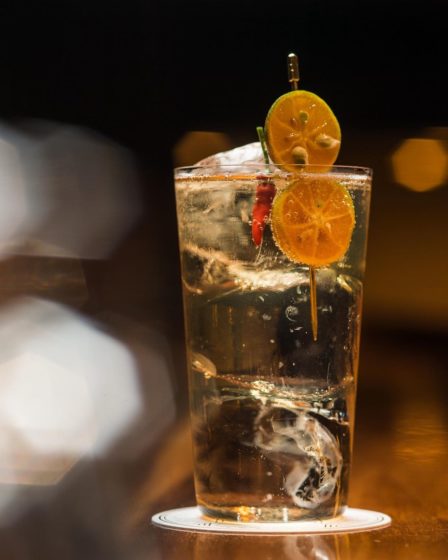 Address
745 Fort Street Suite #127A Honolulu, HI 96813
"Located on the island of Maui, Lineage is opened by Sheldon Simeon who is a local of a town called Hilo on the big island of Hawaii where I was born and raised. Their food is soulful, and the approach is humble and modern. The chef just published a new Cookbook "Cook Real Hawai'i", which I highly recommend."
Many come to Lineage for their stunning rendition of the Korean Fried Chicken but dishes like the Garlic Szechuan noodles, Crispy Shrimp & Scallop Toast have proven to be favourites that crowds come back for time and time again. While it'll be nice to chug down a draft of beer or two, it's safe to say that you're sure to be intrigued by their selection of handcrafted libations too. The Gimme da Chicken Skin, for instance, sees a cocktail of Prairie Cucumber Vodka, Broker's Gin, Carpano Bianco, false lime, false 'awa, shoyu and habañero shrub, served with crispy chicken skin, of course.
(Image credit: @two.kims via Instagram)
Address
3750 Wailea Alanui Drive Wailea, HI 96753