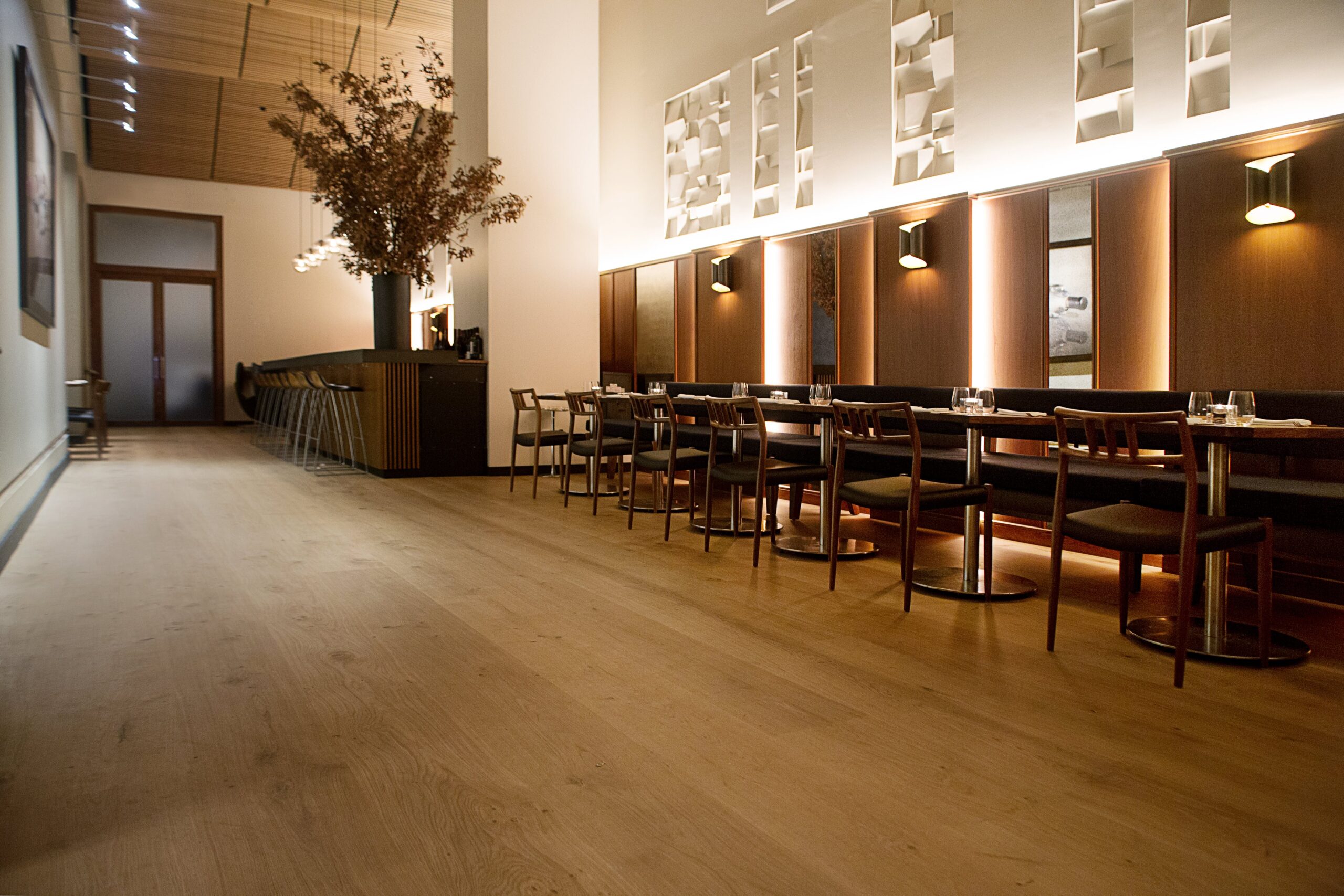 For many guests, the drinks are equally as important as the food when enjoying an evening at a fine dining restaurant. While wine is the traditional accompaniment, cocktails are quickly climbing up the ranks, with some restaurants, such as NYC's two-Michelin-starred Aquavit, taking things one step further with a paired cocktail tasting menu.
Served in the restaurant's bar, the menu pairs four cocktails with four small plates from the kitchen, which is helmed by Swedish chef, Emma Bengtsson. Like the main menu, the dishes and drinks take heavy inspiration from Scandinavian cuisine, with simple ingredients elevated to fine dining heights.
Having first opened in 1986 – and received its first Michelin star in 2013 followed by a second in 2014 – Aquavit can stake a claim as one of the first restaurants to bring the now uber-trendy style of Scandi cuisine to New York City. And there's no denying that the restaurant's ongoing popularity, as well as the success of its London outpost, is a testament to its ability to remain relevant in an ever-changing culinary climate.
Created by head bartender Jeff Arnold, Aquavit's cocktail experience kicks off with Lamb tartare with pickled onion and malt, which is paired with the High Sea (damask plum gin, lemon verbena and bergamot.) Next is Scallop with carrot, trout roe and seaweed, accompanied by the Crooked Diplomat, which features a classic mix of amaro, sweet vermouth and dry vermouth.
Following is the Shrimp Skagen Roll in a brioche bun topped with löjrom caviar and dill, which is served with The Sour You Never Wanted – a zingy mixture of grappa, birch, ice wine vinegar and egg white. Rounding the tasting off is Spiced pears with brown butter, whiskey fudge and hay ice cream, which is to be enjoyed with the Coffee and Cigarettes cocktails. While this might not be the most appetizing naming, the mix of rum, coffee and Laphroaig-coconut milk is a lot more inviting than first impressions suggests.
The new cocktail experience in the bar is accompanied by the launch of Aquavit's non-alcoholic beverage program, which complements the ever-changing tasting menu served in the main dining room. While the full event is of course best enjoyed in the bar itself, we're sharing the recipe for the High Sea cocktail for anyone who can't be there in person to make at home.
[See also: Victoria Blamey Goes Solo at Mena in New York City]
Ingredients:
1½ oz Lemon Verbena Tea (steeped tea)
¾ oz Wolfamer Orange Liqueur
¾ oz Cherry Heering
¾ oz Damask Plum Gin
Directions:
Add all ingredients to a cocktail tin with ice and shake thoroughly before straining into a glass or cup. Serve with Bergamot granite.