Now that more and more of your friends are heading back to visit Bangkok again, it's likely they'll come to you, the budding local, for restaurant recommendations. Here are some of the best, most reliable, fail-safe, and authentic Thai restaurants in Bangkok.
Whether it's to savour classic flavours, unusual flavours, or flavours in the company of music and local spirits, there's a Thai restaurant out there in Bangkok for any kind of crowd. Whilst we normally stay away from the tourist traps, there's still a plethora of Thai restaurants that are worth visiting, even if — or especially if — you live here.
We're steering clear of any street food or major chain restaurants for this list (though we'll still praise Baan Kanitha, Somboon, Kub Khao Kub Pla, and Tummour for all they're worth), and sought out to put together a list that checks all the boxes. Price-friendly, nice ambience, delicious food: here's where to take your friends and family when they want to go to the best Thai restaurants in Bangkok, according to a local.
[Hero and Featured Image Credit: Charmgang Curry Shop]
The best Thai restaurants in Bangkok (casual dining)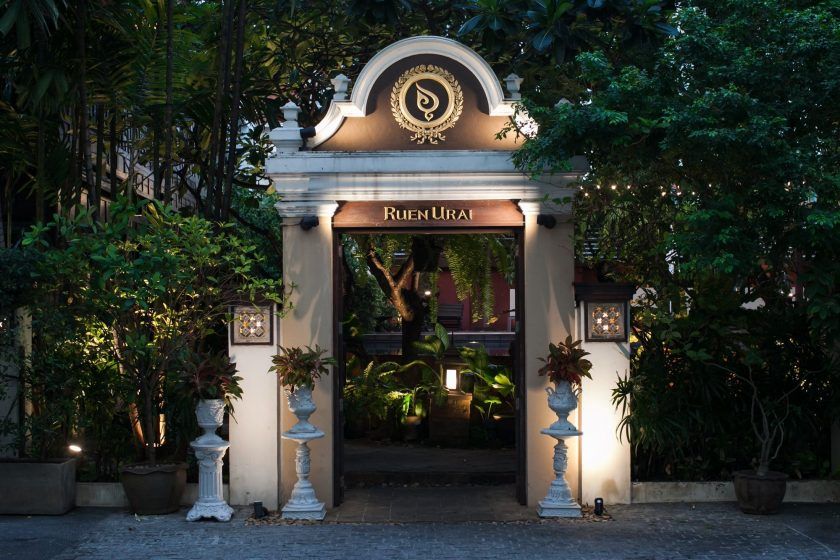 We're starting our list with a real classic, both in terms of story, setting, and menu. Translating to "House of Gold," Ruen Urai is beloved for its elegant and romantic Thai ambience. The menu is inspired by various regions of Thailand, and spans recipes from royal Thai cuisine over to refined home-cooking. Whilst it is very traditional, it's a great spot especially for first-timers and newcomers to sample delights like miang khum, pomelo salad, Thai curry, Pad Thai, and mango sticky rice.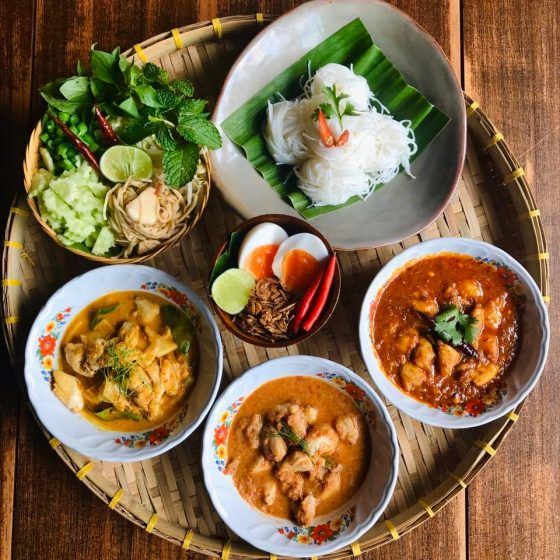 For those who are already more familiar with Thai cuisine, Sri Trat is a must-try for something new, hot, and spicy. At Sri Trat, the cuisine of the coastal province of Trat is the star, and is brought to life and plate through family recipes. In a beautiful setting that plays on history, geography, and cheeky contemporary, enjoy eastern Thai dishes like stir fried tiger with garlic, chili, and fish sauce, or spicy sea bass soup with salacca and shrimp paste. Be sure to try some of the Thai-inspired cocktails by the bar, too.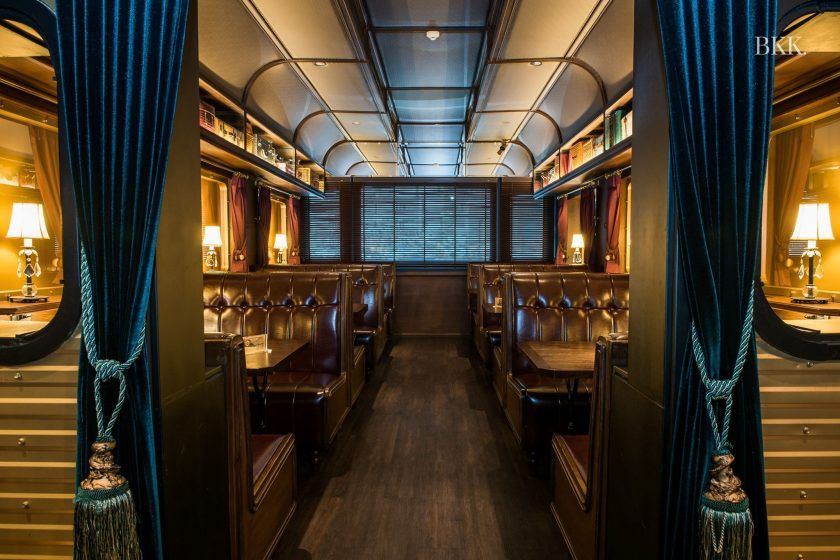 A little more upscale, Burapa Eastern Thai Cuisine & Bar is also helmed by the team behind Sri Trat. It is located on Sukhumvit Soi 11, and is inspired by the trains of the 1940s. Decked out in a luxe interior with a nostalgic and romantic ambience to suit, diners get to enjoy eastern Thai flavours in a sophisticated and downright dreamy setting here.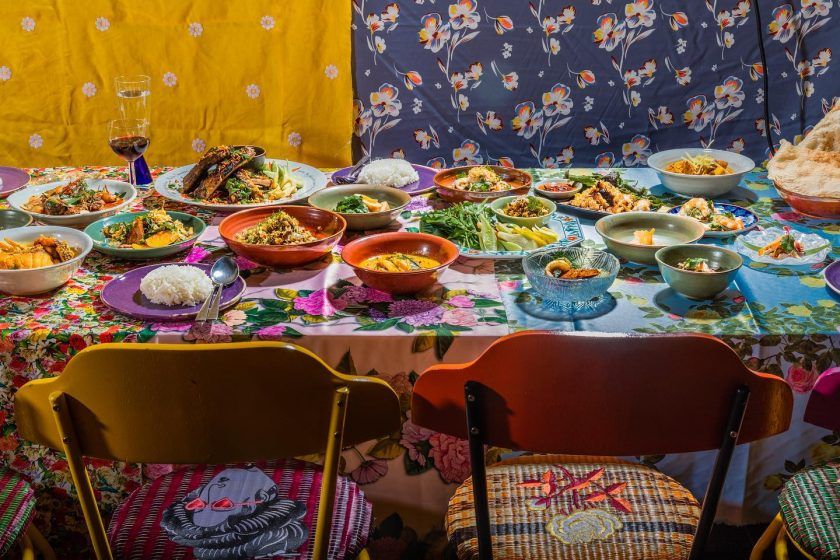 Thailand is famed for its curries, and if you've got a curry aficionado amongst your friends or family, definitely take them to Charmgang Curry Shop. The "cosy curry shop" serves up a variety of mouthwatering curries in a fun and colourful setting, with favourites including Green Curry with Beef, Shrimp Curry, and Grilled Oyster with Curry. Helmed by the kitchen team formerly of the renowned Nahm restaurant, it is a small restaurant, but one with great heart and great artsy design.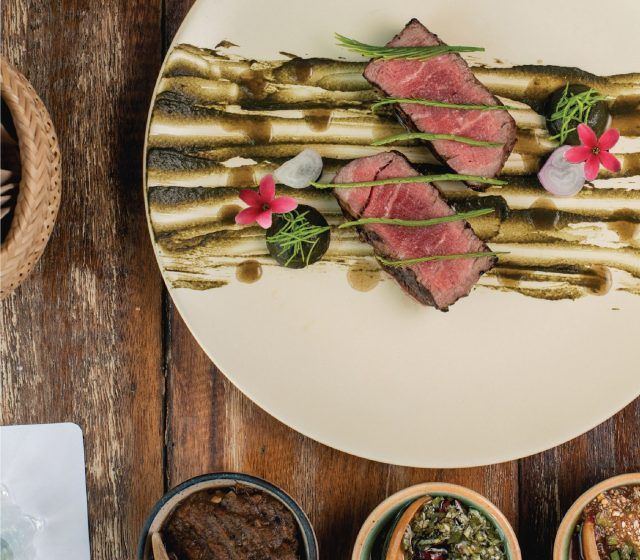 Carnivores, this one's for you. 100 Mahaseth is a haven for meat lovers, and those with an adventurous palate. Placing emphasis on a "root to fruit and nose to tail" dining experience, the food at 100 Mahaseth is locally sourced with a big eye on sustainability and zero waste. You'll get to try every part of the animal here, whether it's the Dry Aged Beef Tongue with Peppercorn, Perilla Seeds, Sweet Chili Vinegar, and Chamuang Leaf, or the Grilled Fermented Pork Ribs with Ginger Sauce. Expect unique flavours in a laidback setting, for a meal that you'll remember for a long time thereafter. Pro tip? Head to Mahaniyom after dinner, the newly-opened Thai-inspired bar hidden just upstairs.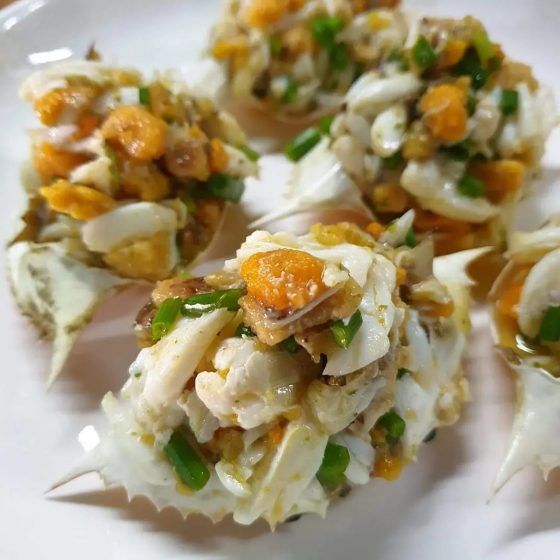 For your friends who are more street, head to Baannual — if you can get a table. The super casual Thai restaurant is made up of just a few tables in an unsuspecting old house in the Old Town, but it is worth every effort to get there. Serving up a simple yet deeply satisfying Thai menu that changes seasonally, expect items like pork neck with shrimp paste, massive grilled river prawns, and various curries. A true insider spot, if your friends from abroad want Bangkok bragging rights, this is the place to go.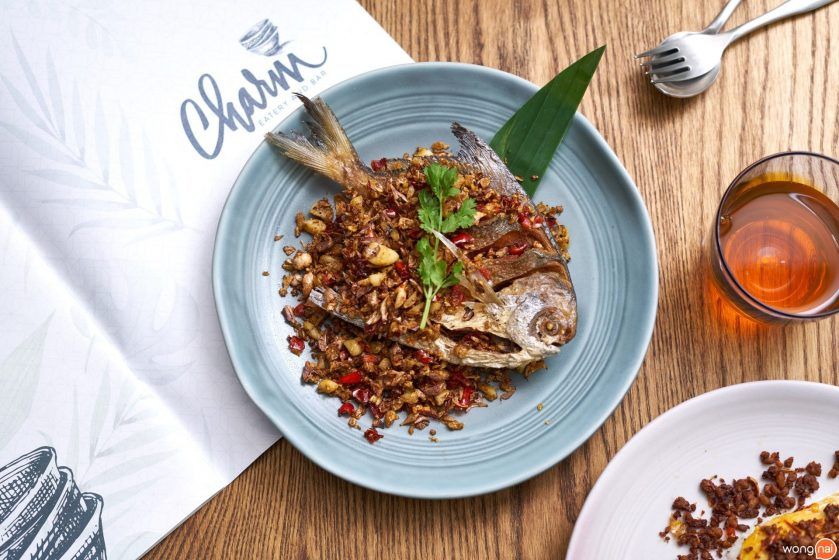 If you seek something a little more lively, head to Charm in the evenings. Located in the Sathorn business district, Charm serves up authentic Thai food in a no-fuss and very fun setting. The menu is vast and covers all the classic favourites, yet still manages deliver on authentic flavour (and plenty of spice). It's a big hangout for those who like their drinks, too, with special happy hours and deals on most days, as well as live music. Easily accessible and pretty fail-safe.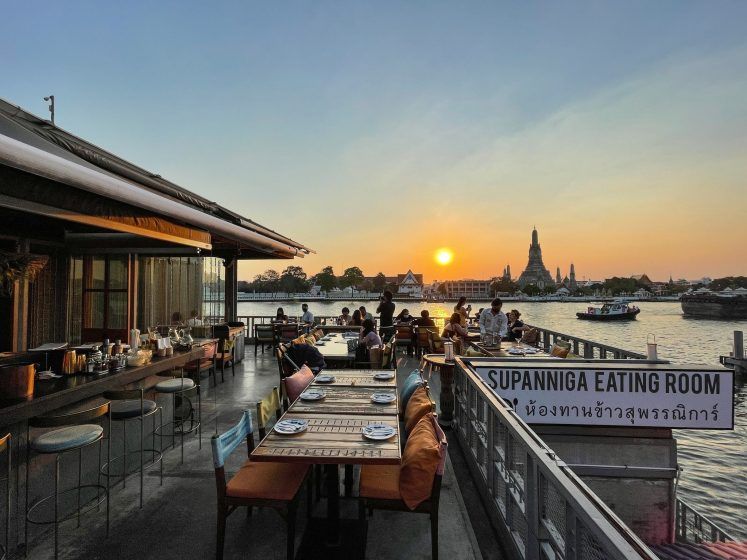 We said we wouldn't include any chain restaurants on this list, but we had to make an exception for this particular branch of this particular chain. Supanniga Eating Room has various branches across town, yet the Tha Thien branch is inarguably its most scenic. Overlooking Wat Arun, the temple of dawn, take your guests here for dinner for a breathtaking experience. Highlight dishes here include Pu Jab Crab and Pork, Massaman Beef Curry, Crab Bai Cha Blu Curry, and Trat-style fried Chinese cabbage.