The best face mask for running is more than just a piece of fabric in front of your mouth and nose that block the air. No, unlike masks designed for everyday use, the best face coverings for running, exercise and workouts allow improved air flow and greater comfort during strenuous exercising sessions. And some of them will even let you drink without taking the mask off.
Running face masks are becoming more and more popular and they will probably be used runners for many years to come. A lot of people are starting to realise how important it is to protect others – and themselves – during exercising and otherwise. It's better to be prepared for the bad times so even if we end up having to isolate again, at least we can go out for a run wearing the best face mask for running.
WHY SHOULD YOU WEAR RUNNING FACE MASK
Wearing a mask for exercising can help contain your cough droplets which might stop the spread of viruses and other airborne illnesses. Due to the increased oxygen demand of the body during exercising, athletes breathe more which increases the possibility of spreading viruses and/or bacteria, especially when exercising indoors.
We all agree that wearing a mask for exercising is not ideal, but the best face masks for running make masked workouts less dreadful. If it is mandatory to be masked where you live, they are genuinely essential.
Most running face masks provide a little more breathing space in front of your face as well as being quick drying and easily washable. This means that workout masks will sweat wick away faster, letting you breathe easier during exercising and will not get damp in the best gym bag either.
WHAT ARE THE BEST FACE MASKS FOR RUNNING?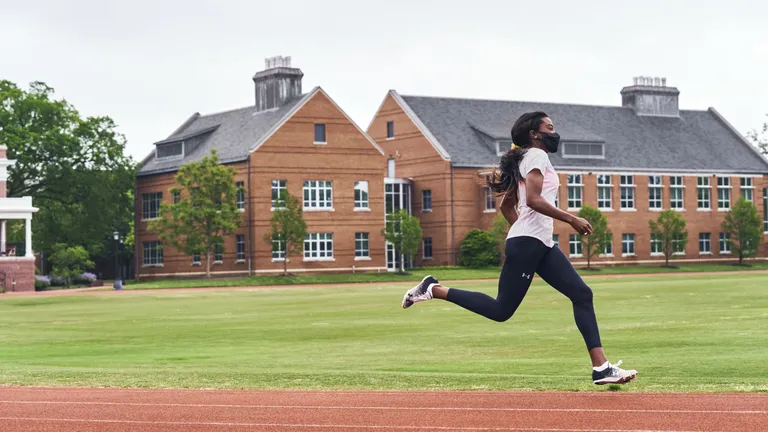 We expect a lot more running face masks coming to the market in the near future but as of now, the best face mask is the ASICS Runners Face Cover. Truth to be told, it is not available to buy just yet but it will be very soon. The ASICS Runners Face Cover is not cheap but it is definitely the best face covering for exercising so far.
If you are after a running face mask you should get the Under Armour SPORTSMASK which is cheaper than the ASICS Runners Face Cover plus has an ISO-CHILL layer on the inside of the mask to keep your face cool during workouts. It also comes with a carry case, more bang for your bucks!
BEST FACE MASKS FOR RUNNING, IN ORDER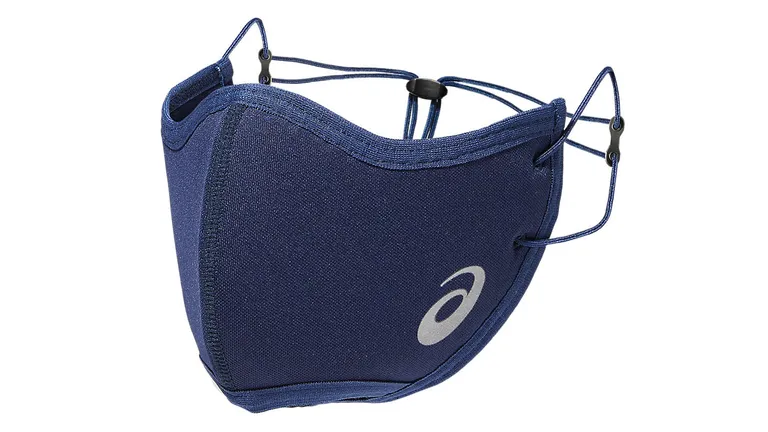 ASICS RUNNERS FACE COVER
Best face mask for running – you can even drink through it (at a push)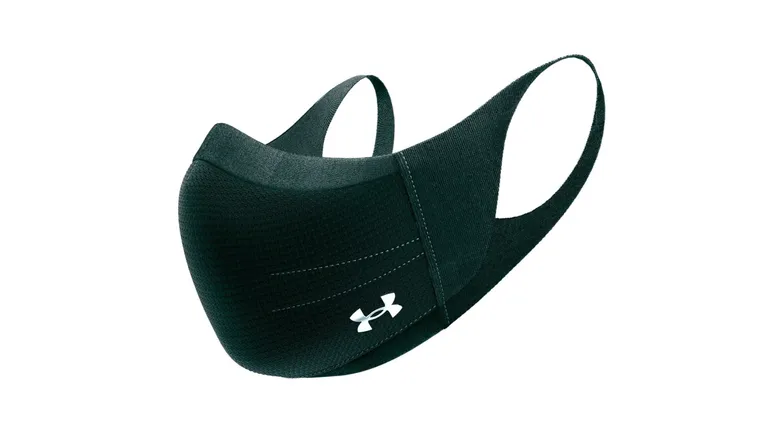 REASONS TO BUY
+Quick-dry, water repellent fabric+Uses approx. 30% recycled material+Washable
REASONS TO AVOID
-Twice as expensive as your average 3-pack face coverings-One size onlyToday's Best Deals.
If you must wear a mask for exercising, maybe because you have an indoor class in a gym or you feel safer wearing a mask when running, the ASICS Runners Face Cover will do a great job providing you with a little breathing space and making sure your nose and mouth are covered adequately.
The ASICS Runners Face Cover is light and breathable and surprisingly enough, you can actually drink through it, should you want to. Better still, it dries quickly so you don't have to worry about getting it wet with either your sweat or by drinking water through it. It is worth noting that if you will actually drink through the ASICS Runners Face Cover, you will sort of wash the mask with the water that goes through it which makes it even less appealing to drink through the face cover. It is possible, though.