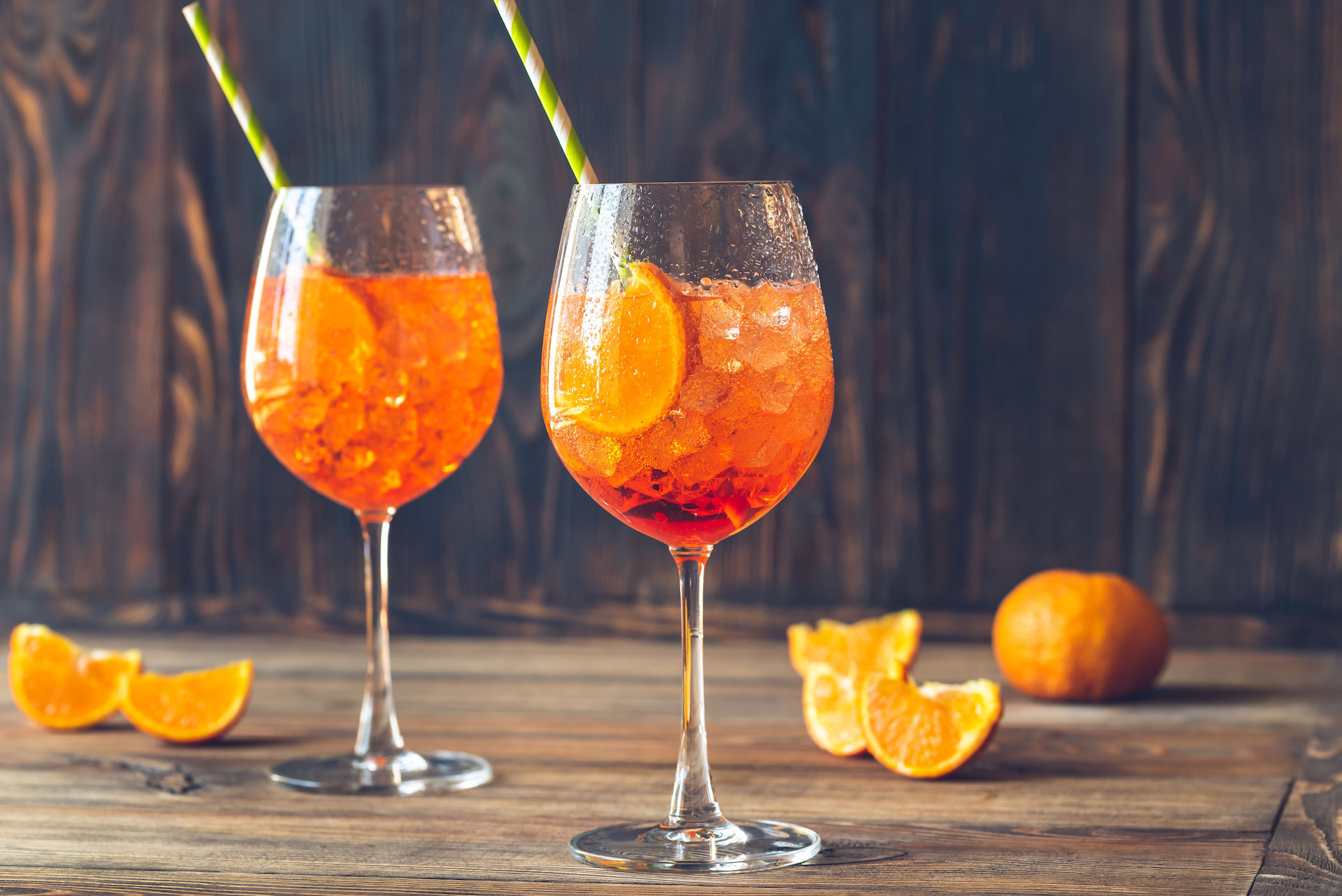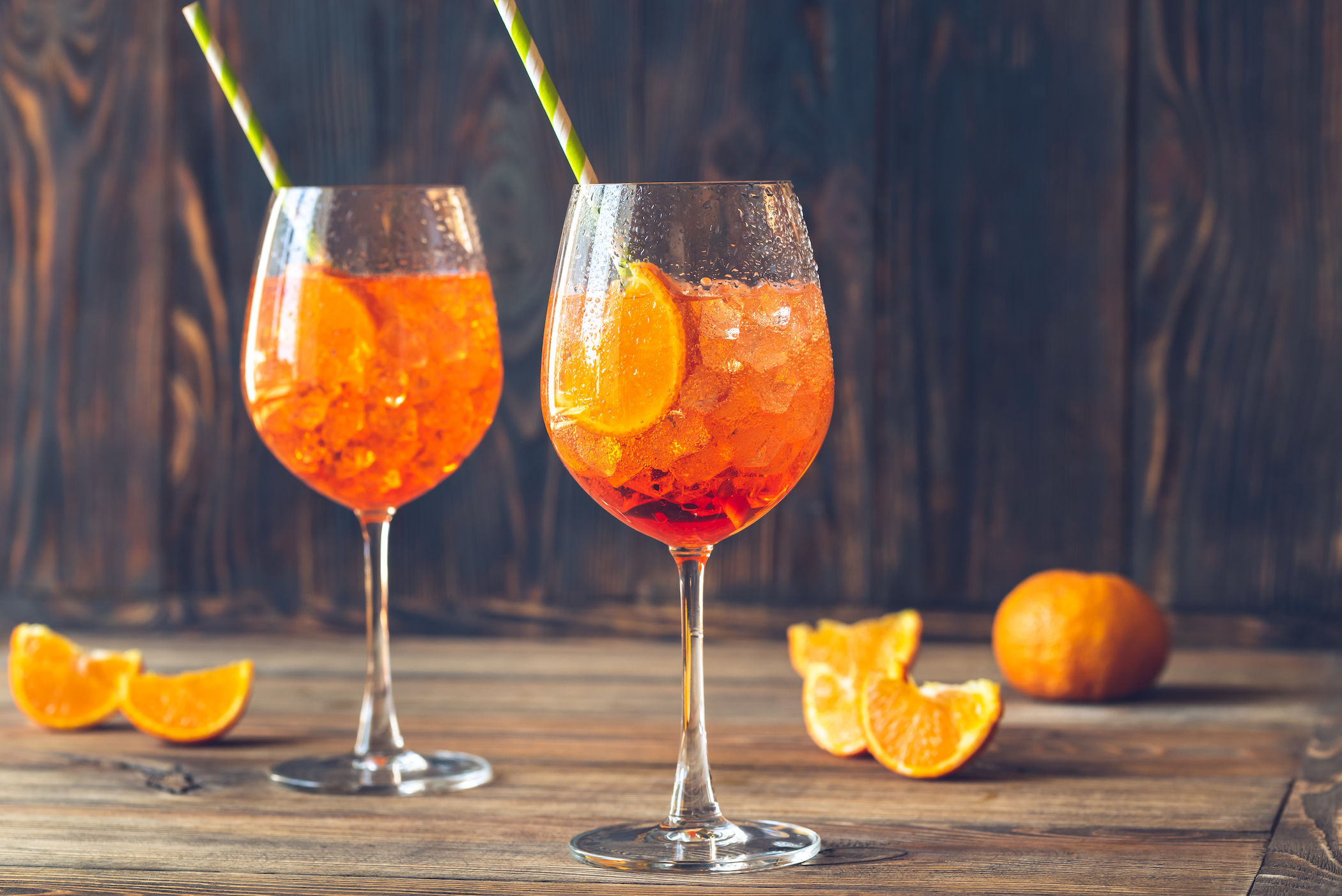 For drinks as flushed as the sunset, make it an Italian affair at these eight best bars serving spritzes, negronis and other aperitivo cocktails in Singapore.
More a state of mind than a serve, aperitivo drinks are usually enjoyed in Italy between the hours after work and before dinner. Italian bittersweet liqueurs are the players here – Campari and Aperol often dominate – which are turned into spritzes with sodas or sparkling wine. They're also lower in alcohol, unless you cut to the chase with the boozy Negroni.
Many bars in Singapore do them well, but these eight places specialise in them. Bar Milano and Vue have dedicated spritz bars. The Dempsey Project dedicates two evenings to them, while Lavo lets you have a Negroni your way. Read on for more.
(Image credit:AlexPro9500/Getty Images)
8 best bars for Italian aperitivo cocktails, spritzes and negronis:
This story first appeared on Lifestyle Asia Singapore 
Bar Milano's Spritz Bar is a homage to bubbly Italian cocktails. Drinkers can explore the various bitter liqueurs, which are turned into spritzes and amped up by complementary ingredients. Their Aperitivo Hour (daily from 3pm to 6pm) is also an excellent deal, where selected spritzes and cocktails range between S$15 to S$18. Free snacks are served too.
happy hour, 3pm to 6pm daily
Daily, 10am to midnight
Address
55 Keong Saik Rd., #01-02, Singapore 089158
google map
Website
Phone
6513 0524
Braci gets the accolades for their fine rendition of Italian food, but the one-starred restaurant has a rooftop bar where drinkers can indulge in cocktails of a similar vein. There's the Milano-Torino, which gets an injection of Japanese sake, while the Chinato Spritzer is personalised with Braci's house aromatised wine.
Mondays, 6pm to 11pm
Tuesdays to Saturdays, 12pm to 11pm
Address
52 Boat Quay, #05-01/ #06-01, Singapore 049841
google map
Website
Phone
6866 1933
Caffe Fernet is the Jigger & Pony Group's stab at recreating Italian drinking culture in Singapore. A highlight is the fluffy Anita Garibaldi with crisp grapefruit, as well as Mirko's Negroni fizzed up with prosecco. During happy hour (daily from opening to 6.30pm), drinks like the Aperol Spritz go for S$16 to S$18.
Mondays to Thursdays, 5pm to 11pm
Fridays and Saturdays, 12pm to midnight
Sundays, 12pm to 11pm
Happy Hour: opening – 6.30pm
Address
70 Collyer Quay, #01-05 Customs House, Singapore 049323
google map
Website
Phone
9178 1105
Lavo should be your destination if you fancy customising your own Negroni. Step one: pick your base spirit from craft options of gin, vodka, blanco tequila, mezcal, rye whiskey or aged rum. Step two: add your choice of bitter liqueur, from Italian examples to Pimm's or Cointreau. Step three: choose a vermouth or equivalents like Drambuie or Benedictine. The bar, however, insist that the garnish is always an orange peel.
Mondays to Saturdays, 11am to midnight
Sundays, 12pm to midnight
Address
10 Bayfront Ave, Tower 1, Level 57, Singapore 018956
google map
Website
Phone
6688 8591
Publico's Italian aperitifs range from classics like Aperol, Campari and Cynar spritzes, to signatures like the Milano Fizz (Campari, lemon thyme shrub, prosecco and soda). Other drinks inspired by the country include the Smoked Olive Negroni, a Sangria made with sangiovese, and an Espresso Martini with bitter liqueur and Amaretto.
Mondays to Saturdays, 12pm to midnight
Sundays, 12pm to 10pm
Address
Website
Phone
6826 5040
Every Monday and Tuesday, The Dempsey Project encourages drinkers to slip into the evening hours with their Sundown Aperitivo promo. For S$25, they offer drinks like Aperol Spritz and prosecco, as well as a choice between a charcuterie, cheese or mezze platter. Other beverages include Margarita, wine and beer.
Mondays and Tuesdays, 4pm onwards
Address
Block 9 Dempsey Rd, #01-12, Singapore 247697
google map
Website
Phone
6475 2005
Vue calls itself the home of Singapore's first rooftop spritz bar. More Italian in spirit than in ingredients, the cocktails offer base alcohol like pisco, Austrian riesling, rum, scotch and Spanish sherry, which are lengthened by prosecco and sodas. Happy hour runs daily until 7.30pm.
Al Fresco Charcuterie & Spritz Bar is open from Mondays to Saturdays, 5pm to midnight
Address
OUE Bayfront, 50 Collyer Quay Rooftop Level 19, 049321
google map
Website
Phone
8879 0923
Zafferano sticks to the traditional when it comes to their cocktail list. The alfresco Italian restaurant and lounge goes all in on classics like Americano, Negroni and spritzes based on Campari, Aperol and limoncello. Those on the wagon can still partake in the atmosphere with the Virgin Spritz made with Melati non-alcoholic aperitif and tonic water.
Mondays to Saturdays, 12pm to 11pm
Address
10 Collyer Quay, Level 43 Ocean Financial Centre, Singapore 049315
google map
Website
Phone
6509 1488
The post The art of the aperitivo: Best bars for Italian cocktails, spritzes and negronis appeared first on Prestige Online – Singapore.