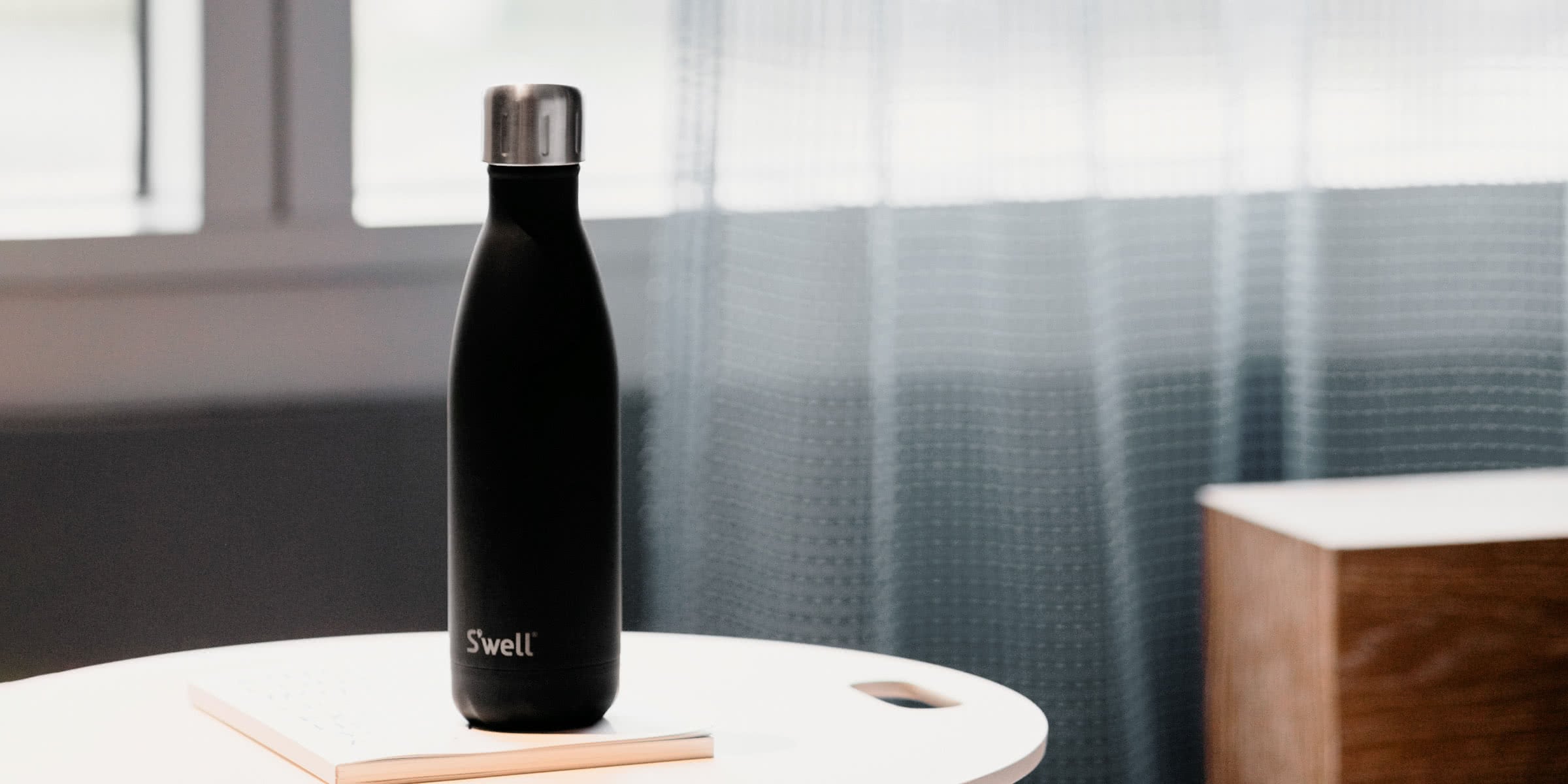 Sustainability has had a glow-up. That's a fact. Thanks to the help of a new wave of eco-chic brands, crafting hip and ingenious products, tempting us to live in a way that'll make Mother Nature proud, there's never been a better time to jump aboard the (hydrogen-powered) eco train. 
Founded in 2010 in New York, S'well is one of our all-time favorite brands for reusable water bottles. The brand offers gorgeous handy reusables you'll love toting around, so you'll never be tempted by the "convenience" of single-use plastics again.
Cascading onto the market with its signature 17 oz water bottle, S'well has since blossomed. Today, you can discover a line of thoughtfully-made bottles, food containers, chillers, mugs, barware, and a host of other accessories, all designed to make your journey to a greener lifestyle that much easier—not to mention sophisticated.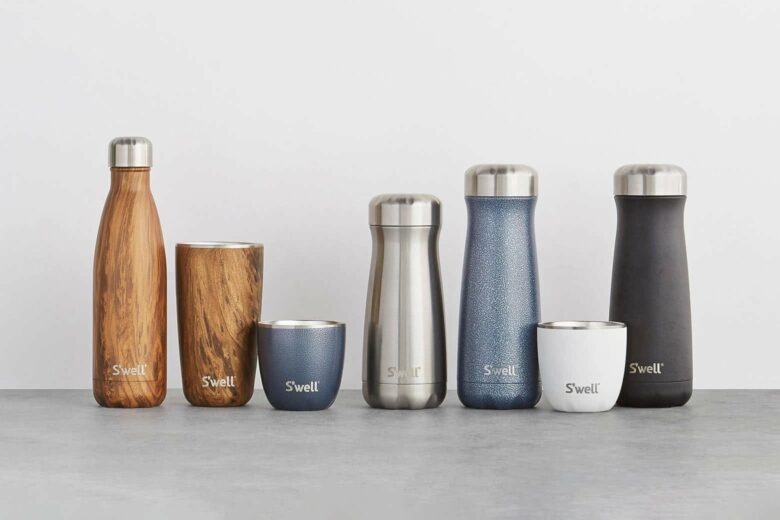 So, get gone of your single-use plastic bottles—the cuss phrase of the decade—and do your health, your purse, and of course, the planet, a huge favor. And you won't walk alone; S'well lends a hand to guide you along the way, with the other dishing out millions of dollars to well-deserving, green-thinking organizations. 
A taste for design
Trust us when we say, you can be green and glamorous in the same breath—just take a peek at S'well's gorgeous range of patterns, prints, and textures, and we dare you to tell us otherwise.
Aside from the chic-and-sleek aesthetics and vibrant go-getter designs, S'well's water bottles and range of reusables are bursting (not literally—your liquids and food will stay safely inside) with innovative features. The iconic 17 oz water bottle (an absolute must-have) features triple-layered, vacuum-insulated construction, with Therma-S'well technology keeping your drinks icy-cold for up to 48 hours and piping hot for up to 24.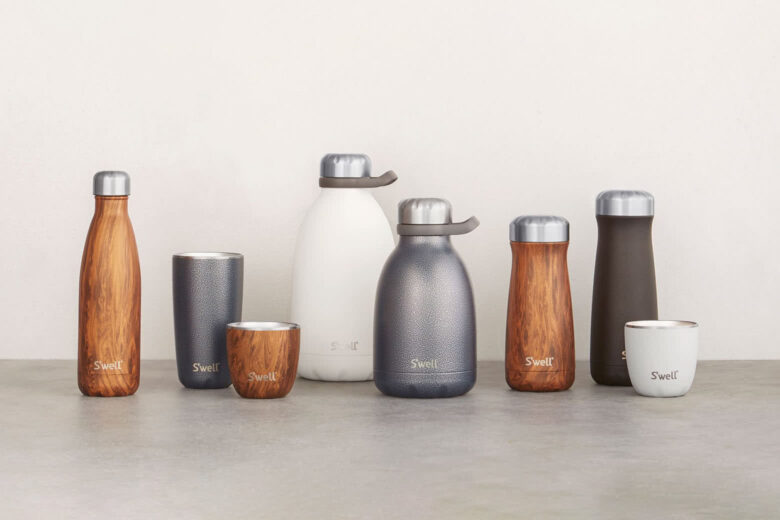 In short, never again will you suffer a coffee-less wintery hike or a beach day with only tepid water to sip. Even better: the condensation-free exterior prevents pesky droplets, ensuring your bag, hand, or pocket stays clean and dry—so, no sweat, literally. A BPA and BPS-free design (missed the memo? They're both no-no industrial chemicals) seals the deal, making sure it's as kind to your body as it is to the planet.
Sleek, stylish stainless steel: Our favorites from S'well 
S'well Traveler 16Oz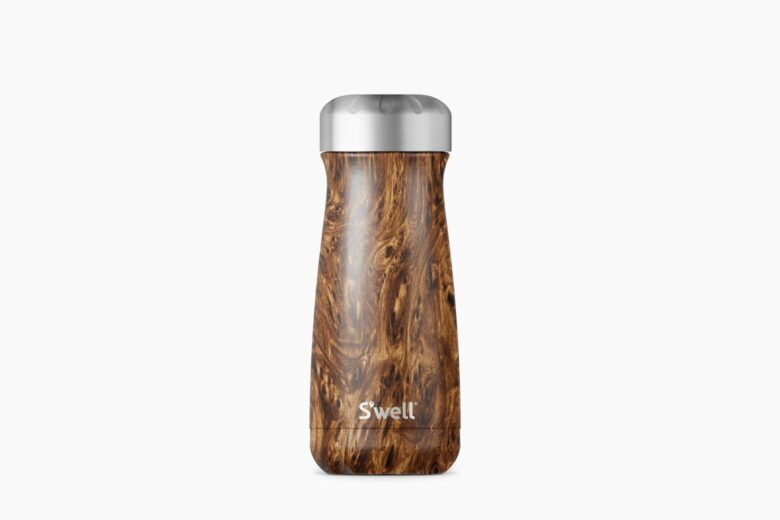 Designed with the brand's renowned Therma-S'well technology, this travel-friendly 16 oz water bottle is just the vessel to carry on your wanderlust adventures. Whether you're hiking the Appalachian Trail or heading to Iceland for a dip in the Blue Lagoon, the S'well Traveler will ensure you don't go thirsty. We adore the ergonomic fit and wide mouth, slotting right in your hand like it's part of your DNA. Whether you're sipping your veggie smoothie, getting your caffeine fix, or simply staying hydrated with good old H2O, this is the ultimate travel accessory.
Best for: Those with a thirst for wanderlust.
S'well Traveler 40Oz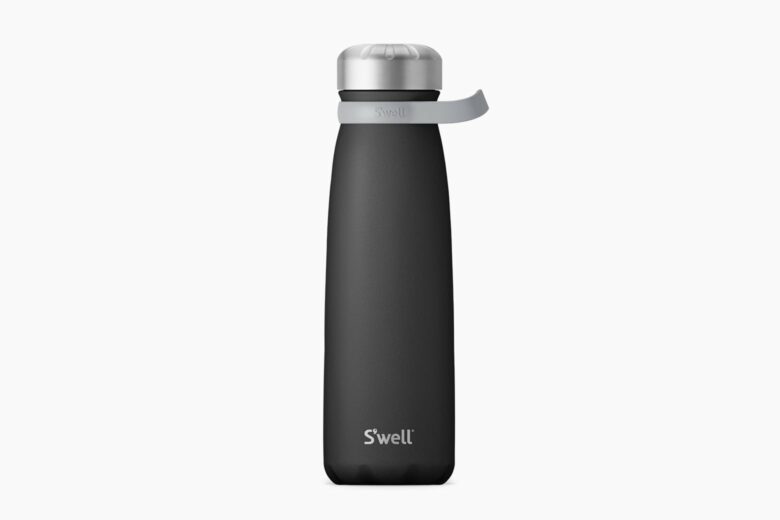 If you're the type to leave home at 8 am and not see your front door until midnight, you need the S'well Traveler 40 oz in your life. The generous capacity will keep you hydrated throughout a demanding workout, day hike, or simply a 9 to 5 at the office. Pour in (a lot of) filtered water and some chunky ice cubes for all-day refreshment in the healthiest way.
Best for: Never-stop-moving lifestylers.
S'well Eats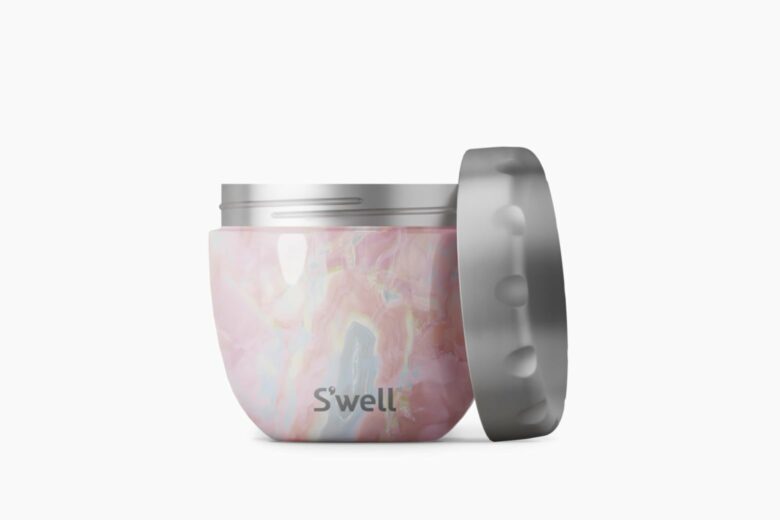 While the S'well Eats container looks good enough to eat—it's whatever's inside that'll make your mouth water. Fill it with hearty chicken soup for the soul or a crispy side salad; either way, it'll stay hot for up to 7 hours, or cold for 11. Don't worry about storing it in your bag, either—S'well Eats is leakproof and condensation-free. And, thanks to its fridge-friendly design, you can swish up some overnight oats for a ready-to-go commuter breakfast if you like, too.
Best for: Staying healthy with homemade meals when you're out and about.
S'well Tumbler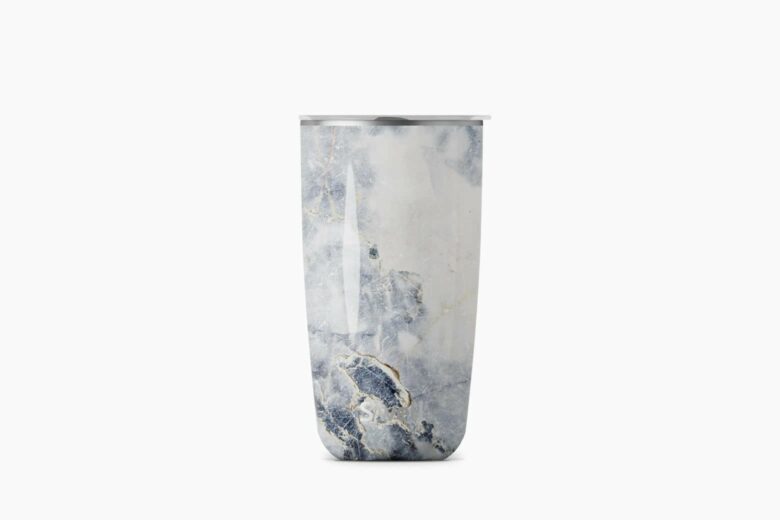 Aesthetically, the S'well tumbler is a hands-down showstopper. But looks aside—the thin rim, wide mouth, and splash-proof lid lend themselves to iced or hot coffee and tea, glacial cocktails, and punchy iced tea; great for a cheeky sip when you're out and about (not behind the wheel, naturally).
Best for: Festivals, alfresco gatherings, and backseat pre-drinks on the way to that soirée.
Sip by S'well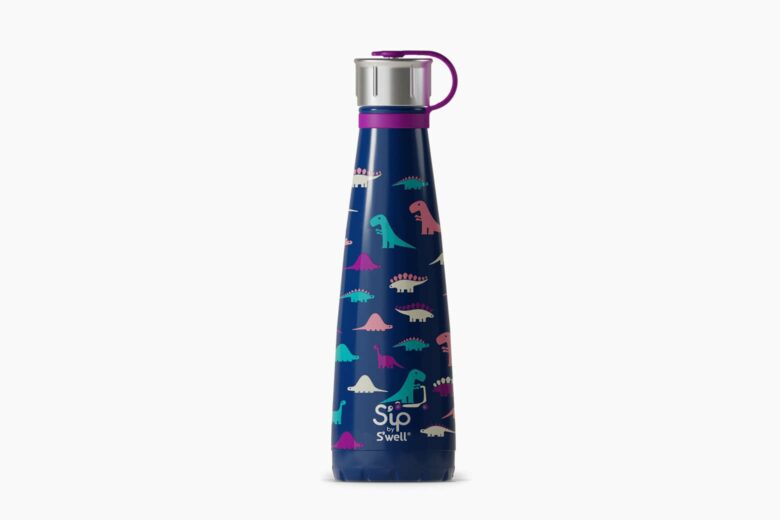 Perfect for introducing your little human (or the child in all of us) to an eco-friendly lifestyle from an early age, they'll be the coolest kid in school clutching the Sip by S'well. Super affordable and available in a host of grin-inspiring patterns, your child will be proud to show off their Earth-friendly bottle in the playground and at the park. The silicone loop is ideal for little hands, and the BPA-free construction keeps them safe from nasty chemicals. Plus, the condensation-free qualities mean their books will stay bone-dry in their school bag!
Best for: Guiding new generations towards a sustainable lifestyle, in style.
Luxe Digital > Lifestyle > Home > S'well: A Fashionable Flow Of Eco-Chic Water Bottles And Reusables For A Greener Future