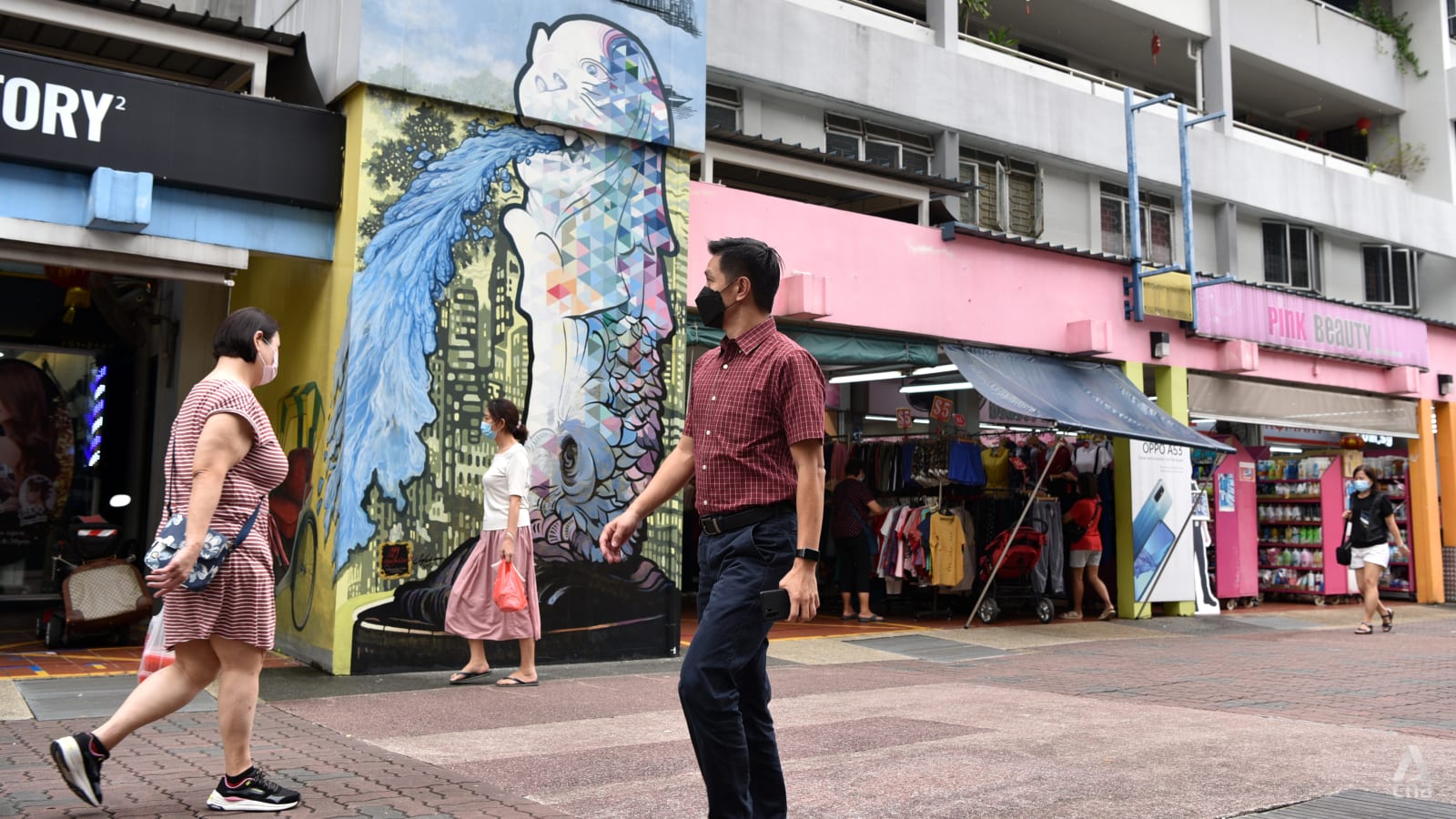 SINGAPORE: Singapore reported 9,082 new COVID-19 cases as of noon on Monday (Feb 14), comprising 8,927 local and 155 imported infections. 
There were also nine fatalities, taking the death toll from coronavirus complications to 906.
The weekly infection growth rate is 1.39, down from Sunday's 1.46, according to the latest infection statistics on the Ministry of Health (MOH) website.
Among the new cases, 6,905 are Protocol 2 infections, comprising 6,878 local cases and 27 imported ones. Protocol 2 cases are those who are well or assessed to have a mild condition.
Another 2,177 cases were confirmed via polymerase chain reaction (PCR) tests, with 128 of them being imported infections. 
As of Monday, Singapore has recorded 478,577 COVID-19 cases since the start of the pandemic.
HOSPITALISATIONS AND VACCINATIONS
There are 1,332 patients in hospital. A total of 147 require oxygen supplementation, down from Sunday's figure of 162.
Twenty-three patients are in the intensive care unit compared to 24 on Sunday.
As of Sunday, 93 per cent of Singapore's eligible population have completed their full vaccination regimen under the national vaccination programme.
About 64 per cent of the total population have received their vaccine booster shots.
On Monday, the Health Sciences Authority (HSA) announced that it has granted interim authorisation for Novavax's Nuvaxovid COVID-19 vaccine to be used in Singapore.
The vaccine was authorised for use in individuals aged 18 and above on Feb 3 this year. The vaccination regimen comprises two doses of 5 micrograms administered three weeks apart.
The first batch of the vaccine is "expected to arrive in Singapore in the next few months", HSA said.