The Russian Foreign Ministry has expressed regret that the Biden administration didn't support the suggestion for a live discussion between the two world leaders, claiming that the United States missed an opportunity to improve bilateral relations.
"We regret to note that the American side has not supported the proposal made by President of Russia Vladimir Putin to U.S. President Joe Biden to hold a live broadcast discussion on March 19 or 22, 2021, on the problems that have accumulated in bilateral relations, as well as on the subject of strategic stability," the ministry said in a statement on Monday.
Last week, Putin challenged Biden to a live debate after Biden called him a "killer" during an interview.
"I want to propose to President Biden to continue our discussion, but on the condition that we do it basically live, as it's called. Without any delays and directly in an open, direct discussion," Putin told Russian state TV on March 16.
Putin said he didn't want to put it off for long and hoped the two leaders could do it either on March 19 or 22. "We are ready at any time convenient for the American side," he said.
White House press secretary Jen Psaki responded on March 18 that discussion was unlikely, saying that Biden is scheduled to travel to Georgia the next day and is "quite busy."
On March 19, White House deputy press secretary Karine Jean-Pierre added that Biden would meet Putin "when the time is right."
Biden "was asked a direct question, and he gave a direct answer, and he's not going to back off. He's going to be very frank and very open about that relationship, especially when he is asked directly," Jean-Pierre said.
Before leaving Washington for Georgia on March 19, Biden told reporters, "I'm sure we'll talk at some point."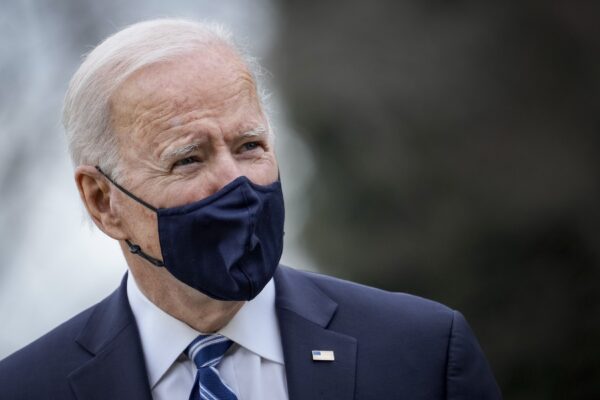 "One more opportunity has been missed to find a way out of the deadlock in Russian-US relations created through the fault of Washington," the Russian Foreign Ministry added on Monday. "Responsibility for this lies entirely with the United States."
The White House didn't respond to a request from The Epoch Times for comment.
On March 20, Russian ambassador to the United States, Anatoly Antonov, left for Moscow. The embassy said the trip was to discuss ways to rectify Russia-U.S. relations "that are in crisis," referring to the bilateral ties as being in a "deadlock."
Earlier this month, Antonov criticized the United States for claiming that Russia had meddled in the 2020 election and poisoned Russian opposition figure Alexey Navalny.
The United States declared sanctions against Russia for the poisoning on March 2.
Jack Phillips and Zachary Stieber contributed to this report.