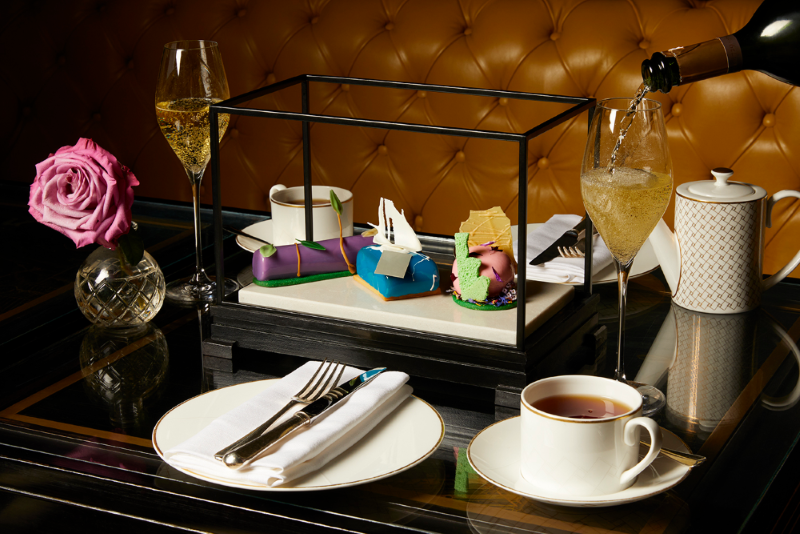 For seven years, Rosewood London has hosted its Art Afternoon Teas, a mesmerizing celebration of individual artists in the much-beloved format of the classic afternoon tea. Once again headed by the hotel's executive pastry chef Mark Perkins, Rosewood London's latest tea will be inspired by the vibrance and style of David Hockney.
Perkins will be applying his gastronomic prowess to both Hockney's art and personal life, using the British artist's highly anticipated Bigger & Closer (not smaller and further away) exhibition at the Lightroom in London as a launching point for inspiration.
And akin to the immersive nature of the exhibition itself, Rosewood London has also partnered with stylist and set designer Camilla Wordie to recalibrate the Mirror Room of the hotel in line with the world of Hockney. Guests can look forward to a highly detailed and wonderfully whimsical set that include delightful nods to Hockney's iconic persona, including his statement yellow crocs, flat cap and sunglasses.
[See also: The Must Visit Exhibition Openings of 2023]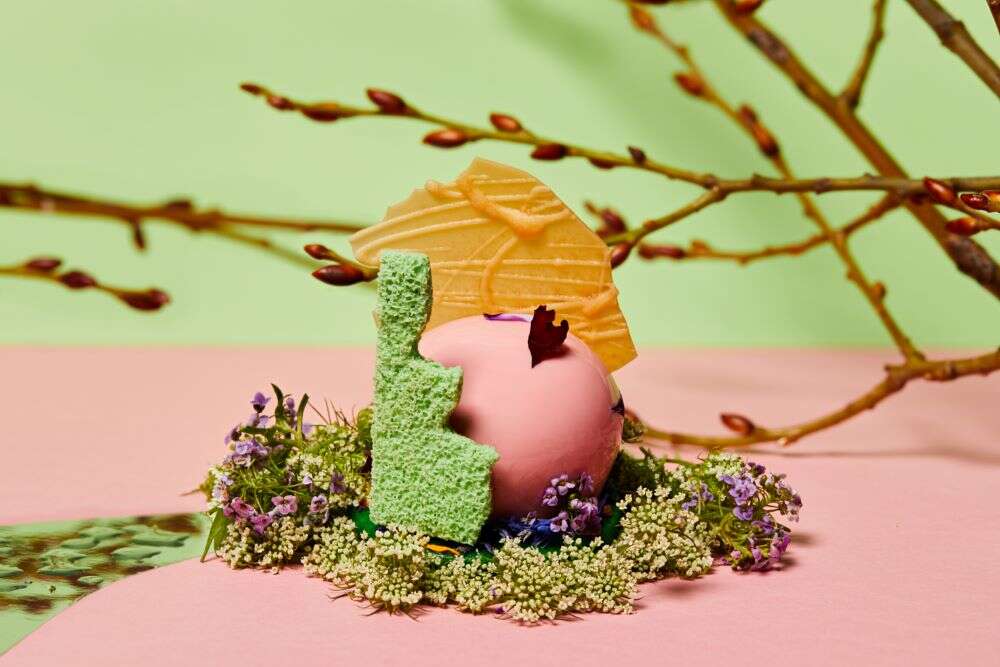 As for the afternoon tea itself, Perkins has masterfully curated a selection of sweet treats that gorgeously reflect Hockney's works without compromising on quality or taste.
One of his most famous paintings, the Los Angles-inspired The Splash (1966) sees itself mimicked in petit gâterie. Perkins places a sharp passionfruit insert above a chocolate sponge layer and uses blue gaze over Earl Grey chocolate bavarois to mirror the fluidity of the Californian swimming pool. Even the splash of the painting is replicated, with the use of passionfruit chocolate décor.
Another creation of Perkins' is The Arrival of Spring in Woldgate (2011) mousse, in which pistachio almond sponge and cherry insert are used to mirror the pink and green shades of the northern English landscape.
The afternoon tea will compromise of three courses. Starting with traditional finger sandwiches, the tea will also include traditional scones after the Hockney-inspired centerpieces.
From £75 per person. rosewoodhotels.com/london
[See also: Hall des Lumieres Digital Art Space to Open in New York]