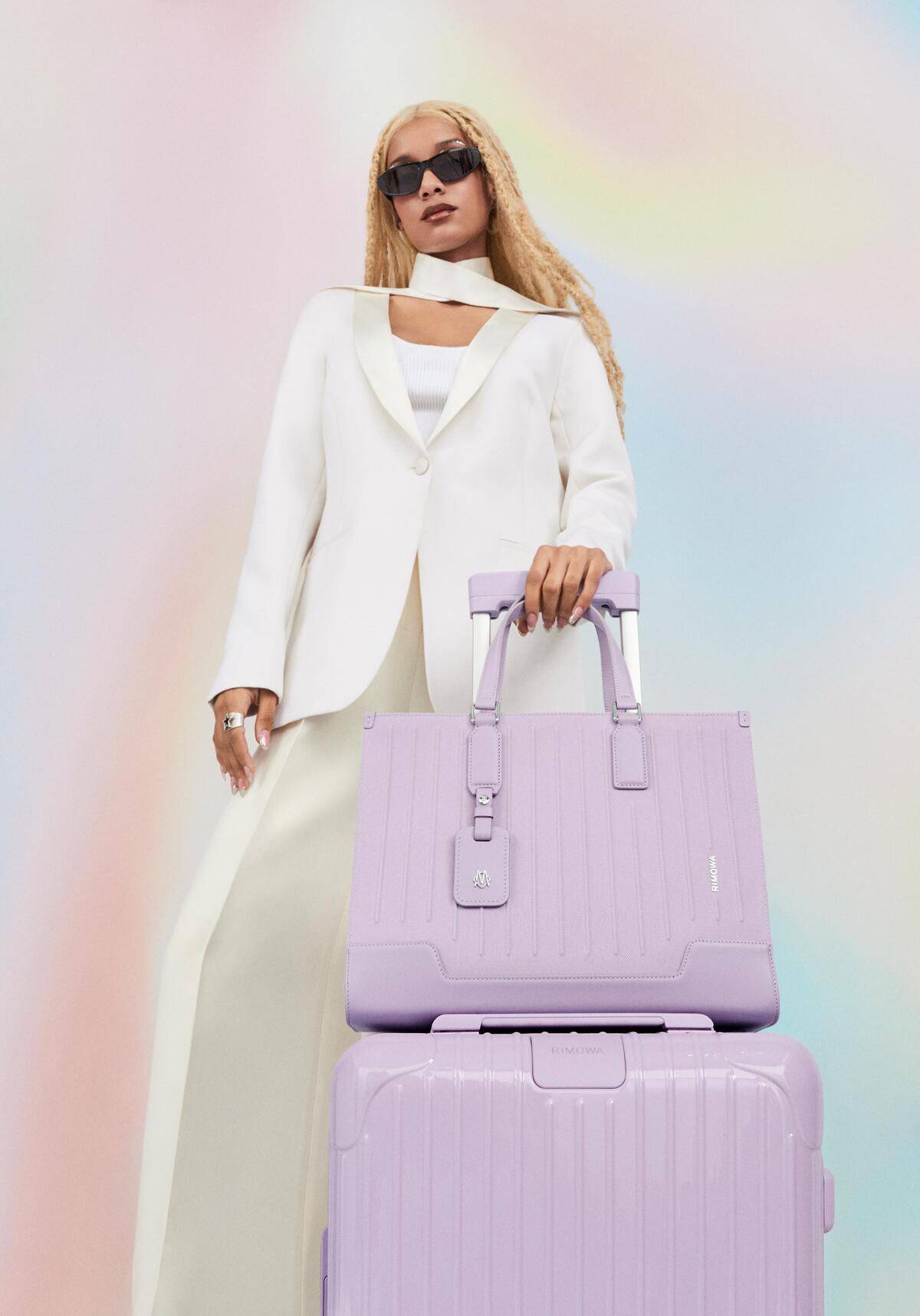 RIMOWA has launched a capsule collection that captures the pure essence of summer. Now, purposeful travellers can prepare for holidays ahead with two complementary pastel shades available across the Essential suitcase range, Never Still Tote Bags, Personal Cross-Body Bag, and grooved iPhone cases.
Inspired by the sights and scents of the French Provence, this new colour palette promises to inject joyfulness into any collection of travel tools. LAVANDE – a stylish yet soothing shade of light purple – nods to the smell of lavender, which is known for its calming properties. CITRON – an invigorating pastel yellow – conjures up the simple pleasure of a cool glass of lemonade on a hot day. Together, the two hues create a highly sensory collection that speaks to a universal experience of summer.
Available exclusively in APAC, including Singapore, travellers can discover the RIMOWA Personal Polycarbonate Cross-Body Bag in Lavande. Durable and lightweight, this compact bag features a leather strap in a darker shade of purple and a well-organized interior with three card slots, two open compartments, and one zipped compartment.
To accompany the Personal and suitcases, a selection of daily bags and accessories have been reimagined in the same seasonal hues. Providing roomy storage for personal belongings, the Never Still Tote Large in Citron features a spacious interior compartment and removable zipped pocket. The Never Still Tote Medium in Lavande is slightly smaller in size, with an adjustable strap and an entirely zipped interior. iPhone cases in Lavande are also available for the iPhone 13 Pro and Pro Max.
Starting 26 May, the complete heady summer coloured collection will be available in Singapore at the RIMOWA Mandarin Gallery and Marina Bay Sands stores.