In the currently-airing drama Your World In Mine, Koh's unaffected portrayal of a 21-year-old with the intellectual age of a seven-year-old has garnered lots of praise, including from lauded veterans like Chen Hanwei. What's the actor himself really like? CNA Lifestyle gets to know him better.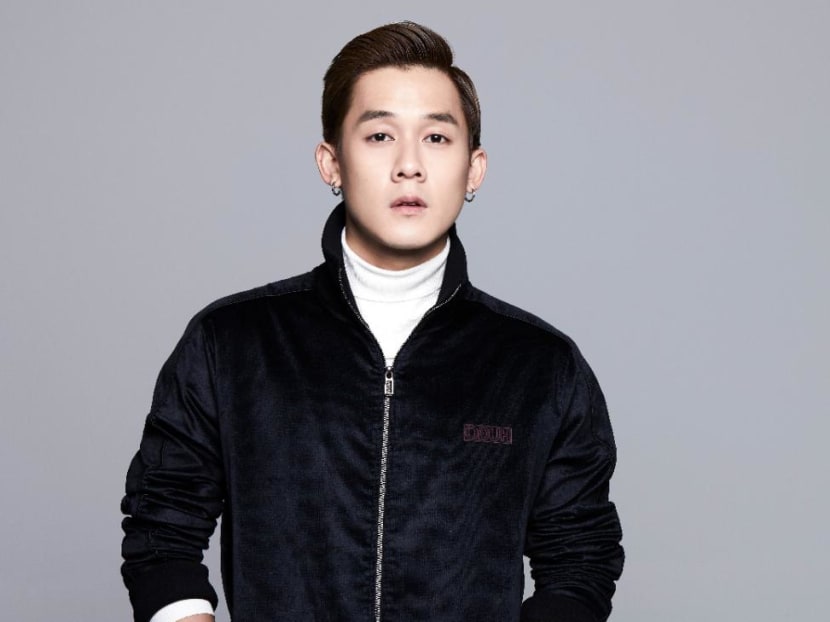 Knowing that he plays a 21-year-old with the intellectual age of a seven-year-old in Your Hand In Mine, Richie Koh's mum initially said she didn't want to watch the drama.
"I think it's probably because she knew it was going to be a very sad show, and she didn't want to cry," said the 29-year-old actor with a laugh.
Your World In Mine also stars Huang Biren and Yao Wen Long as parents who struggle to look after the diverse needs of their brood, and Hong Ling and Zong Zijie as older siblings who grapple with the shared responsibility of caring for their little brother.
Later, Koh told us, his mum "started to enjoy it, and said she enjoyed the script."
She isn't alone. Since Your World In Mine started airing, it's garnered an unusual amount of positive feedback, with industry insiders saying Koh's breakout performance is a shoo-in for next year's Star Awards. Even veteran actor Chen Hanwei dedicated an Instagram post to the show, praising Koh's portrayal of the character as surprising and fresh.
Having taken on such an innately challenging role and managing to pull it off without affectation or cringe – even going so far as to move a director to tears during the filming of a scene – Koh still holds to the philosophy he had when he played the part: Not to overthink things.
He's received an "overwhelming" number of texts and messages from colleagues, friends and followers, he told us, but it's the fact that his character resonates with viewers that means the most to him.
"I read some comments from parents saying their kids are special kids also, and they feel it's very heartwarming to see. It's very nice to finally get to tell their story," he said.
He added, "I think being an actor is about telling a story, and if it's something that's real and that people can relate to, I think that's the most meaningful thing."
HEART ROLE
Koh shared that when filming, the production team took a "let it flow" approach. "We'd have lots of discussion before we did the actual shoot. Once everyone was on the same page, we'd just let it flow. We'd change the lines, also. Then, just do, lor," he said, adding, "They call the approach 'zou xin', which means follow your heart. Whatever you feel is real, just do it."
He described the experience as, "You throw your heart out there, and everyone is careful with it."
To prepare for the role, Koh watched documentaries and films, and also met with a few Down syndrome kids.
The best part about actually playing the character, he quipped, was that "I didn't really need to do anything. I didn't need to have makeup or hair done. I'd just appear on set in the most comfortable way."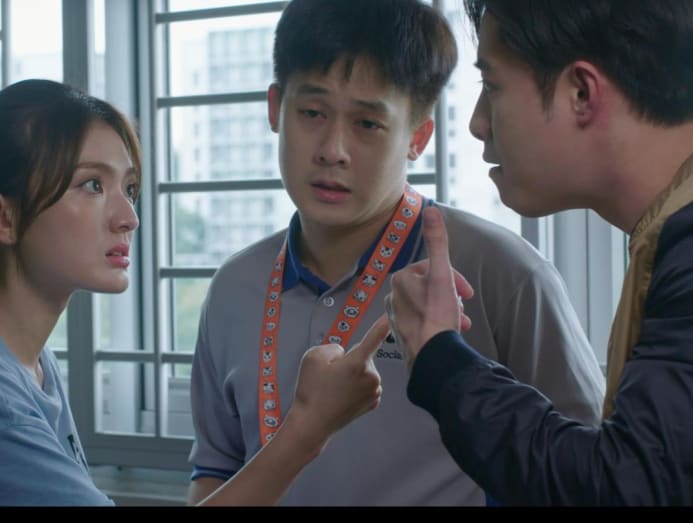 Perhaps it was Koh's personal brand of go-with-the-flow laissez-faire that landed him the role in the first place.
Your World In Mine's executive producer Chong Liung Man told us that while all suitable young male artistes were considered for the part, Koh was cast directly, after discussions with the production teams. Chong had previously auditioned Koh for the drama When Duty Calls, so he was "familiar with and confident of his acting," he said. For that reason, "There was no audition this time around."
It proved to be a sound decision. "There are many awesome scenes of his, but if I had to highlight just one, it would be Richie's emotional performance in the last scene of Episode 1," Chong said. "It was almost like he had completely transformed into his character."
WHO IS RICHIE KOH?  
Becoming an actor was never on the cards for Koh, who didn't go looking for showbiz – it came looking for him. While a student at Ngee Ann Polytechnic in 2013, he was discovered via the talent scouting television programme Hey Gorgeous, and eventually finished in second place. His first acting role was in the 2017 military-themed drama When Duty Calls, and in 2018, he earned a Best Newcomer nomination at the Star Awards.
Fame had been attractive on paper, but he soon grew disillusioned. "When you're young, you're a bit attention-seeking, and when you see stars on TV, you think, 'Their life must be nice'," he recalled. In reality, "People are always asking about your life, or they want to get gossip from you about other celebrities. It's like Chinese New Year, when relatives are always asking, 'Got girlfriend?'" He laughed.
But, as time went on, he fell in love with acting. "You could say I was curious and stumbled into it. Then I started to get into it, and learned more about this acting thing," he said.
For three years, "I was so focused on acting that I didn't really want to do anything else," he said. "I would watch a show two or three times – the first time, for enjoyment; the second, to see how the actors perform; and the third, to see the overall character development."
His all-time favourite movie is The Dark Knight, and it's his dream to play either a superhero or a villain.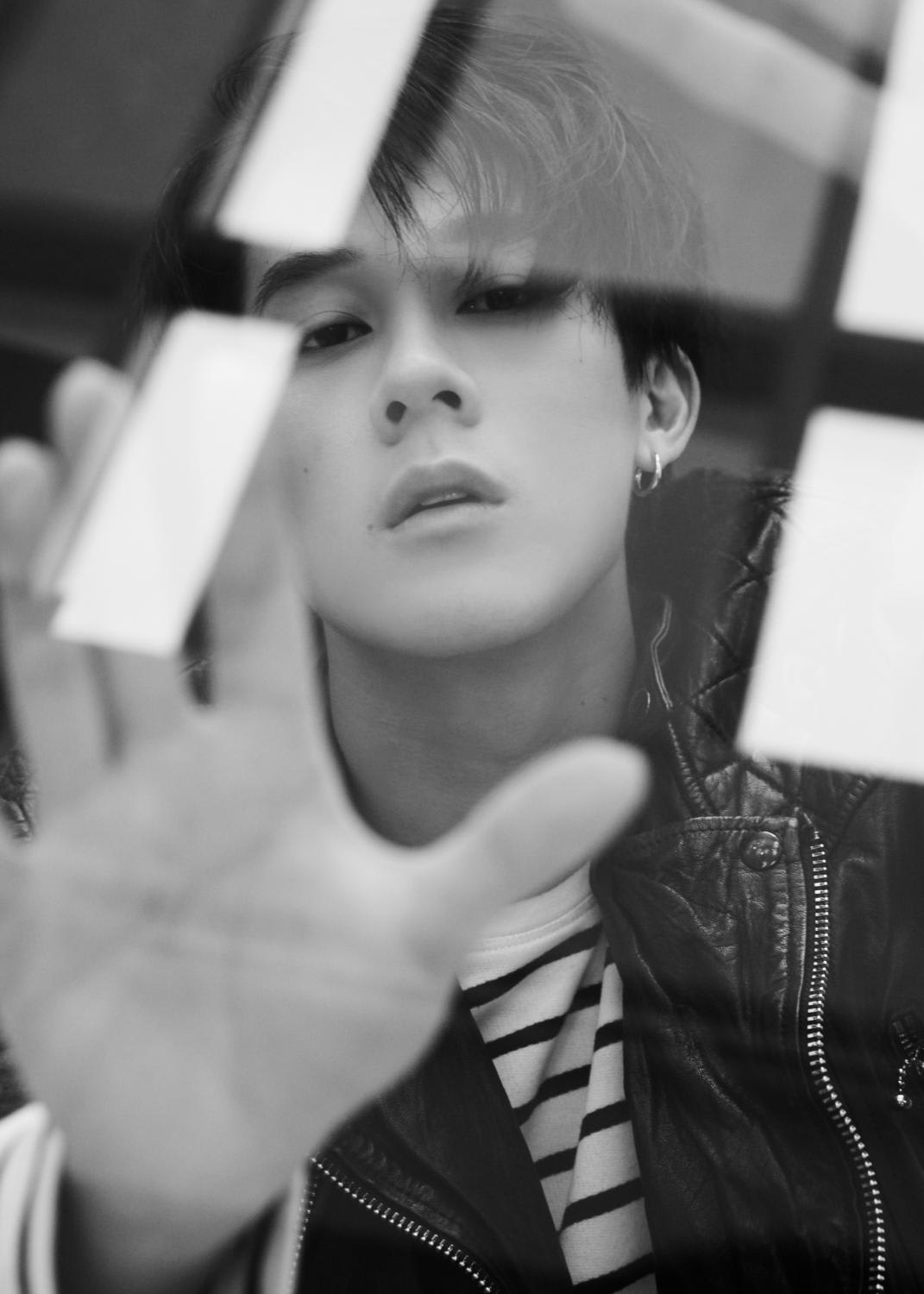 The real Richie Koh is, well, not Joker-level intense. When he's not working, he likes spending time with his young niece and nephew, and watching documentaries and the news.
"Every morning, I have a cup of coffee and tune in to CNA," he said. "This morning, I watched Altered Lives, about the struggles of people in different nations. And I like On The Red Dot, where you can learn a bit more and improve your knowledge, and be appreciative of what we have." He also loves the documentary Wicked Tuna, about commercial tuna fishermen.
He has a serious face, so people often assume he's serious, he said, but he's a laid-back person who likes nothing more than a cold drink at a bar on a hot day, taking a snooze or playing an online game.
As a kid, "I would spend the whole day playing. I never studied. I used to play badminton and was in the school team, so I'd play from 12pm to 9pm, and I didn't do my homework when I got home," he recalled.
Was he constantly scolded by his parents? "I never let them know what I did. I made sure the words didn't get to their ears. Tactical evasion," he quipped.
"But, I think I learned a lot more through playing. You meet a lot of people and you see more of them, and understand more about people. I think maybe that's how I became an actor."
He's interested in people and how their minds work, he shared. After he was cast in Your World In Mine, "I'd observe people. But they'd find it creepy, so I'd look away."
If he wasn't an actor, he'd sign on as an army regular, he told us. He earned a diploma in financial informatics, but soon realised that life wasn't for him: When he served an internship at a bank, "I was falling asleep after lunch."
Siestas are still important to Koh. On set, "If it's not my turn, I take a short nap," he said. "I told lots of people that naps help your productivity. Nobody believes me… I nap a lot, especially on days I go to the gym."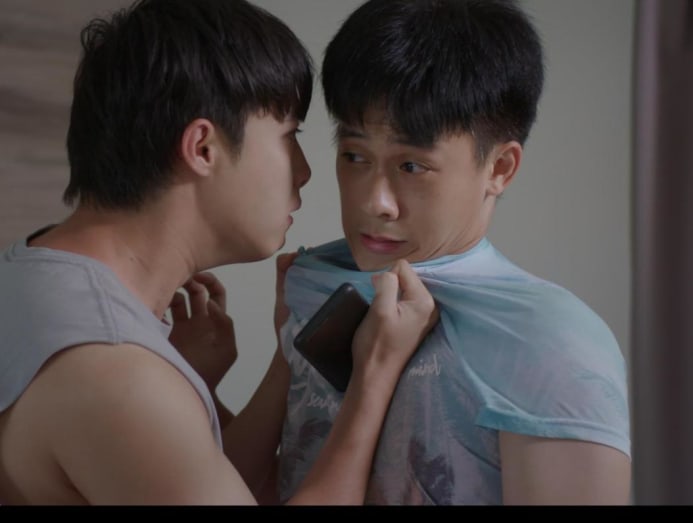 He used to spend a lot of time at the gym, hitting it up twice a day: Once in the morning, and again after work. But his gym body was sacrificed when he received his role in Your World In Mine in October last year.
"They said, 'Just let go during Chinese New Year. It'll be more convincing.' I said, 'Okay. Then everybody will think I worked very hard to put on weight.' I just ate and drank: Steamboat, bak kwa, pineapple tarts."
It's no surprise that the happy-go-lucky actor's favourite scenes are "the happy scenes, where we are all full of joy." Intense, heavy scenes affect him the entire day, and the day before, as well, he shared, and that couldn't be further from his personality.
"I like to be happy."
Catch Your World In Mine, available on demand for free on meWATCH and at 9pm on Channel 8.
Studio photo credits:
Photography: Jeff Chang
Creative direction and styling: Jeremy Tan
Hair and makeup: Makeup Entourage