Oscar-winning actress Michelle Yeoh has been dominating the headlines lately for both her achievements and sophisticated red carpet looks. A veteran in the film industry, the Malaysian thespian boasts a long and impressive resume of hits including Everything Everywhere All At Once, which was declared Best Picture at the 2023 Academy Awards. The wildly successful movie from A24 won seven out of its 11 nominations, and has surpassed Hereditary as the company's highest-grossing project, becoming their first film to gross over USD 100 million. Its main star Yeoh, who also won Miss Malaysia in 1983, is famed for flexing her martial arts expertise and acting proficiency in films like Hidden Dragon, Crouching Tiger, Tomorrow Never Dies and her poignant role in Crazy Rich Asians.
In Everything Everywhere All At Once, Yeoh plays Evelyn Quan Wang — an anxious Chinese American owner of a laundromat striving to save a threatened multiverse while simultaneously trying to mend her fragile relationship with her daughter. The Malaysian actress has received critical acclaim for her role and has gone on to become the first Asian to win the Best Actress award at the Oscars. She also became the first Asian to win the Best Actress accolade at the 2023 SAG Awards.
Yeoh rose to fame for her performances in Hong Kong action movies, especially those with Jackie Chan where she was known for mostly doing her own stunts. She gave some of her best performances in the local 1980 films, but it is her roles in Hollywood that brought her well-deserved recognition. Her Hollywood debut in Tomorrow Never Dies and her role in the Academy Award-winning drama Crouching Tiger, Hidden Dragon gained her further popularity among Western audiences. Recently, she received acclaim for her part in the smash-hit Marvel superhero film Shang-Chi and the Legend of the Ten Rings.
Along with her acting chops, Yeoh is also a fashion icon and knows how to rock a red carpet appearance. This past awards season, with her getting many nods and Everything Everywhere All at Once winning trophies, she has effortlessly stolen the spotlight on every red carpet she's graced. We revisit some of the best red carpet looks we've spotted on Michelle Yeoh this year.
The best red carpet looks of Michelle Yeoh
The 95th Academy Awards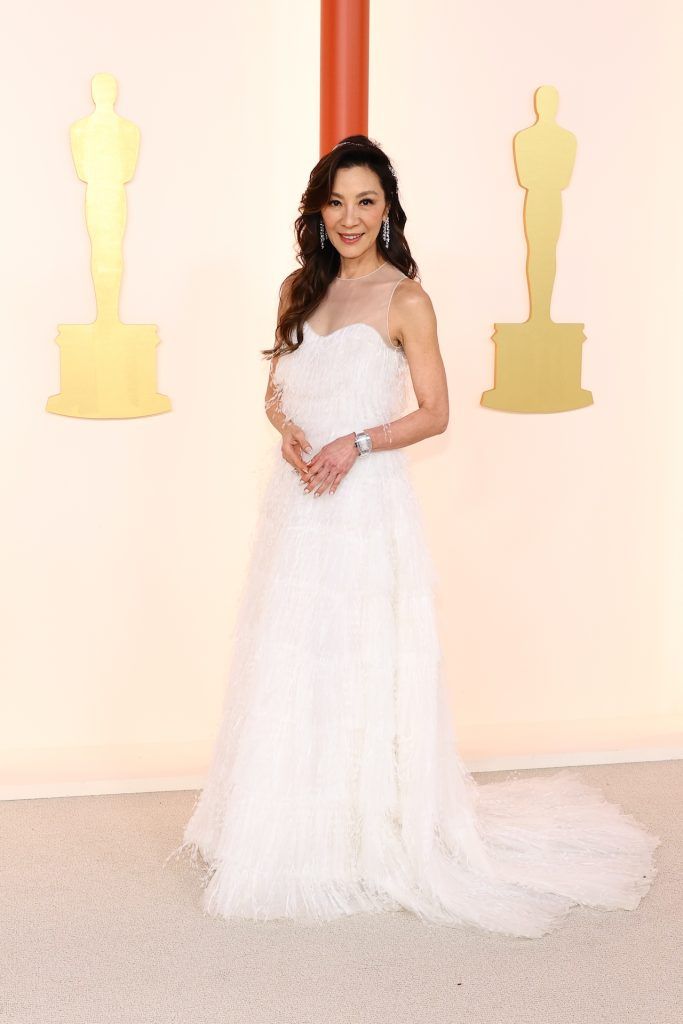 Dress: Dior
Jewellery: Moussaieff
Critics' Choice Awards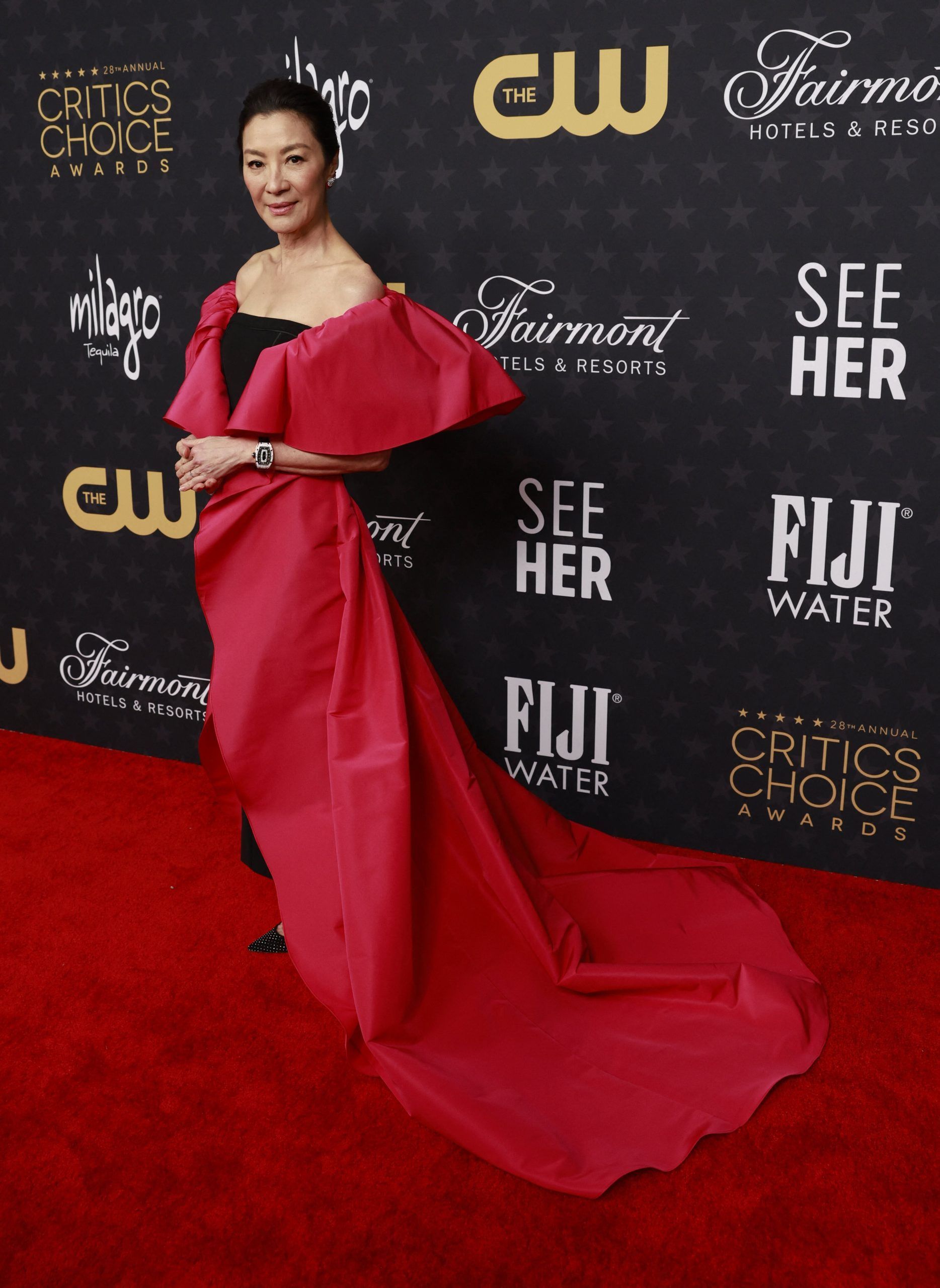 Dress: Carolina Herrera
Jewellery: De Beers
Golden Globe Awards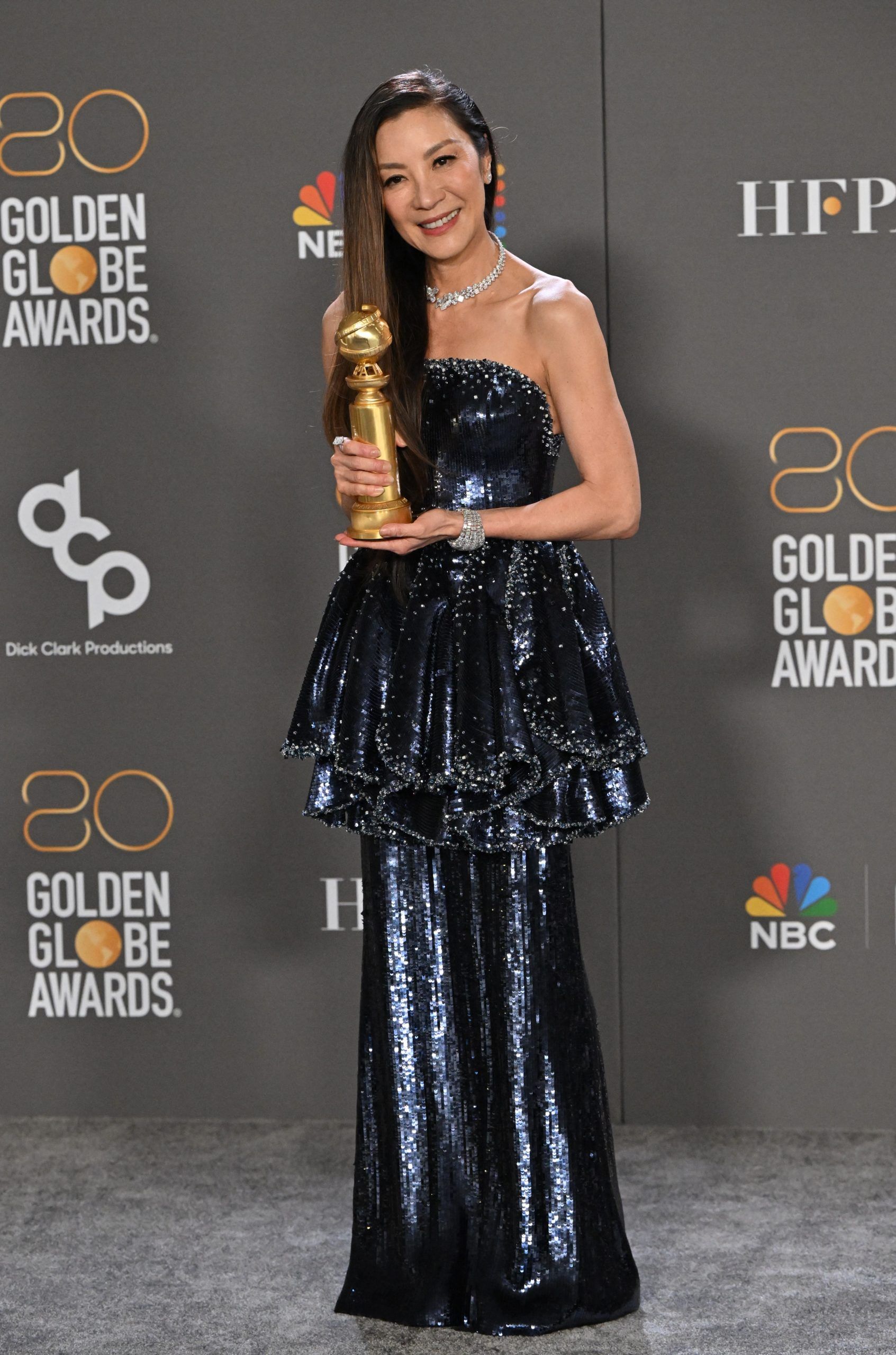 Dress: Giorgio Armani
Jewellery: Moussaieff Jewellers
The National Board Of Review 2023 Awards Gala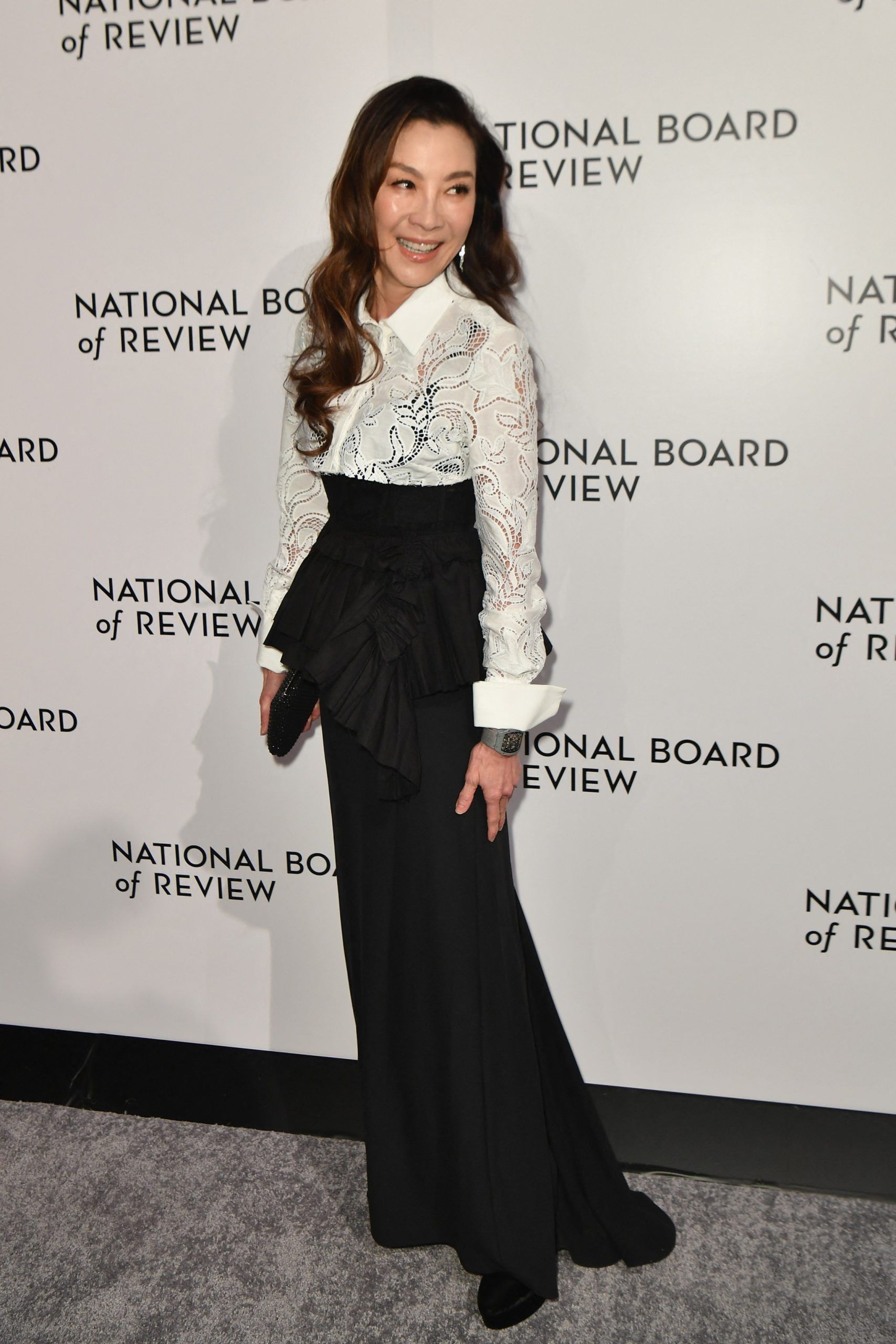 Dress: Erdem Moralioglu
Accessory: Jimmy Choo Eclipse clutch
International Film Awards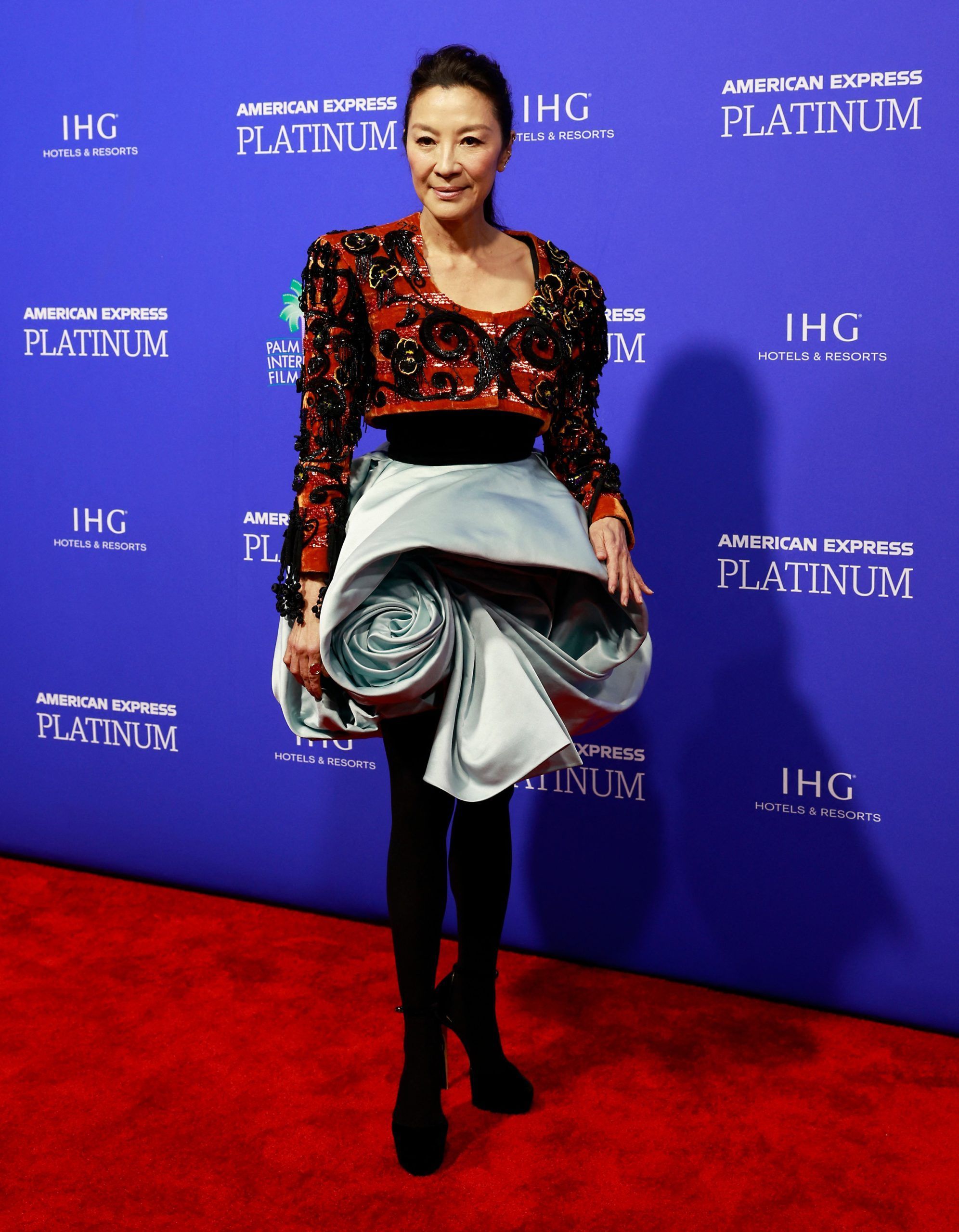 Dress: Daniel Roseberry
This story first appeared on Lifestyle Asia Kuala Lumpur
(Main and featured image: Arturo Holmes/ Getty Images)
You're all set
Thank you for your subscription.
Subscribe to our newsletter to get the latest updates.
You're all set
Thank you for your subscription.