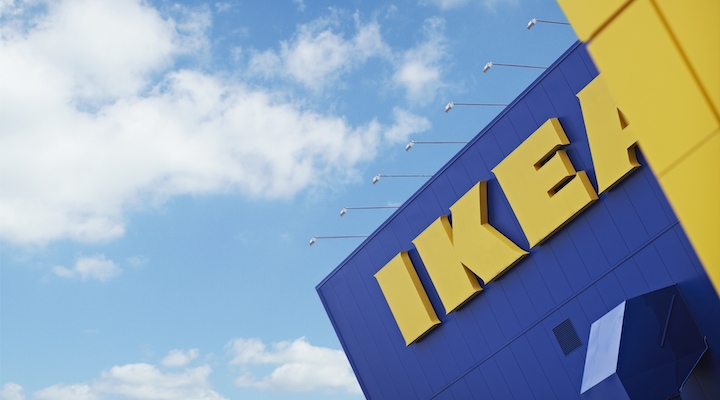 Ikea announces new India CEO
Global furniture business Ikea has announced Susanne Pulverer will head up its India business, following the news that former CEO Peter Betzel will step down.
The Economic Times reported that Pulverer is the first female CEO for the business' India branch, and that she has held a position in market development in Delhi's NCR (New Capital Region). 
In India, Ikea operates two big-box outlets, as well as its first smaller city-centre format locations.
Carsome welcomes new managing director in Thailand
Southeast Asian auto e-commerce platform, Carsome has just announced its new managing director in Thailand, Siwaphume Lertsansaran
"We are excited to have Siwaphume onboard to focus on scaling Carsome operations in Thailand. He will be a great representative in engaging the local ecosystem and
strengthening existing consumer and partner relationships," said Carsome co-founder and Group CEO Eric Cheng in a statement.
Lertsansaran was recently Head of Transport and New Business for Grab Thailand, where he was also Acting Head of Strategy and Special Projects. Prior to that, he was a management consultant at Boston Consulting Group.
"I look forward to being a part of Carsome's Thailand journey to reshape and bring the used car industry to another level with Carsome's data-driven digital transformation. The company is on the right track to revolutionise the industry by providing the most trusted end-to-end solutions to consumers and used car dealers through the entire lifecycle of their vehicle ownership experience," Lertsansaran said.
Scentre Group's Peter Allen signals retirement
Scentre Group's inaugural CEO and managing director, Peter Allen, will step down after eight years in the role. Allen will pass the title over to current CFO Elliott Rusanow on 1 October 2022, as part of a succession plan, before retiring in 2023. 
"Scentre Group is in a great position, and the time is right for new leadership to accelerate our growth ambition," Allen said. 
"I've worked closely with Elliott over many years, both at Scentre Group and Westfield Group, and I am confident that he will take advantage of the many opportunities ahead."
Scentre Group chairperson Brian Schwartz said under Allen's leadership the business had developed a strong culture focused on its people, its customers, and its communities.
"Peter's vision, dedication and hard work has changed the way we operate and placed Scentre Group in a strong and leading position," Schwartz said. "His industry leadership, over many years, is to be commended."
The post Retail appointments of the week appeared first on Inside Retail.