The post Real-life isle for wellness 'Amazons' to rise in Finland appeared first on TD (Travel Daily Media) Travel Daily.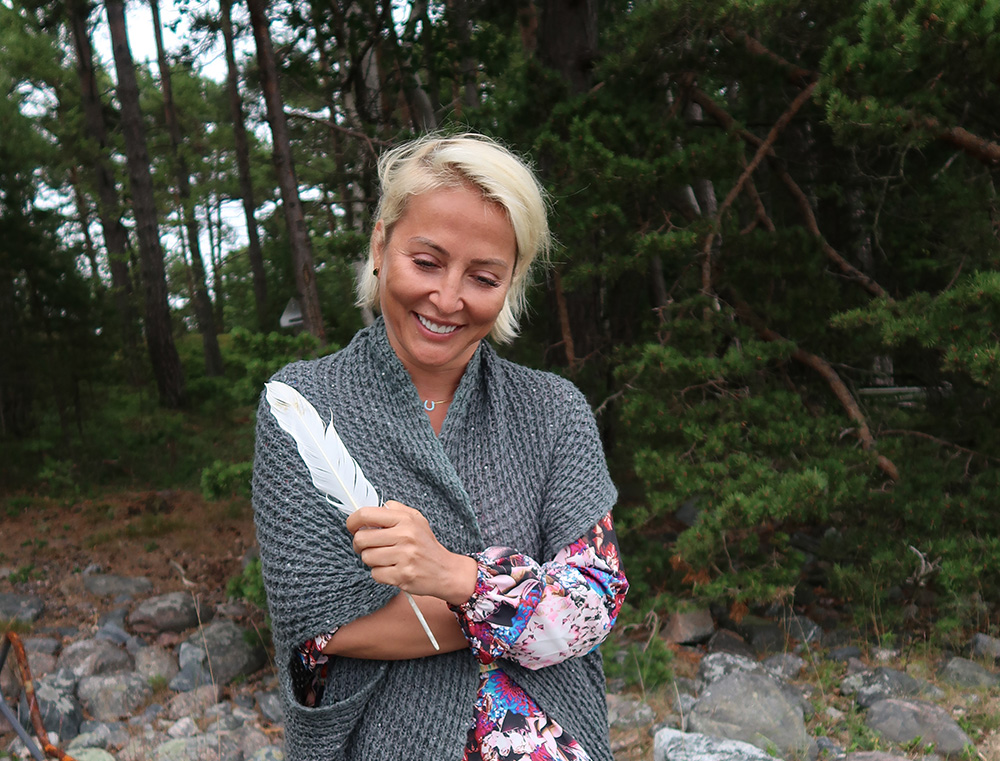 One of last year's blockbuster movie hits was Wonder Woman, which featured immortal Amazon warriors living in isolation on an island called Themyscira. Its portrayal of an empowered female community seems to have inspired the conversion of an island off the Finnish coastline into a ladies-only oasis called SuperShe Island.
Kristina Roth (pictured), whose agency Matista Consultants once made the Forbes 2016 list of fastest-growing women-owned businesses before she sold it, saw that female visitors of holistic retreats found themselves distracted by males present during these holidays. "When there was a cute guy, women would put on lipstick," she explained to the New York Post.
Now, she's building SuperShe Island on Finland's Raseborg archipelago, more than an hour away from Helsinki, along with the SuperShe community network.
Male guests will not be allowed into the 'ultra-luxe and health-focused' retreat, which opens in the second half of 2018. Ms Roth, an emigre to the US, clarified that the exclusivity policy is only so the SuperShe community members and women of similar interests can maximise the restorative benefits of the island's wellness programme.
"Women need to spend time with other women. Being on vacation with men can be draining and demanding. We want SuperShe Island to be rejuvenating and a safe space where women can reinvent themselves and their desires," she shared.
"The idea (at SuperShe Island) is, hey, focus on yourself — don't try to get your hormones up."
She also clarified that she is not a man-hater (she's often quoted saying "I love men!"). Point of fact, and not without irony, she said she discovered the island after falling in love with a Finnish national and his country.
"His parents own an island on the archipelago, and he kept telling me, the island next door is for sale," she shared. "I said, I'm not interested, I just bought a beautiful piece of land in Turks and Caicos — I'm really not interested."
Seeing the Helsinki island for herself made her reconsider her position, and now it's the main "headquarters" for the kind of vacation offered to the SuperShe network.
For now, only Roth's inner circle has been to the resort, though interested parties who sign up through its official website may find themselves there soon enough — that is, if they pass the screening that Roth and SuperShe community members plan to conduct through Skype calls.
"I'd like to vet the person and see that they're well-rounded and would fit in," she added, "but I don't want to be elitist."
Spanning 8.4 acres (0.034 km2) of forest, the ten cabins of the holiday retreat will feature spa amenities and Finnish saunas. Packages will allow visitors to indulge in outdoor adventures, cooking classes, farm-to-table dining, meditation, yoga and fitness sessions. Cosmopolitan reports that a one-week package has an all-inclusive cost of US$3,500.
Like the fitness and wellness retreats she visited in California — Ashram and The Ranch Malibu — SuperShe Island would also be substance-free, although some teaser photos received by Travel Daily show glasses and bottles of wine.
So, there just may be room for men on this island after all, but not too soon.
The post Real-life isle for wellness 'Amazons' to rise in Finland appeared first on Travel Daily.