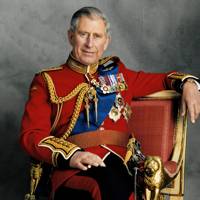 2020 has been a challenging year for us all, but the hospitality industry has been among those hardest hit by the pandemic. It no doubt came as a welcome boost of morale, therefore, for hotel staff when Prince Charles paid a visit to The Ritz this week – surprising a lucky group celebrating a birthday at the London landmark in the process.
In order to see this embed, you must give consent to Social Media cookies. Open my cookie preferences.
An Instagram post to the @clarencehouse account explained: 'The Prince of Wales visited @theritzlondon today to meet staff at the hotel and hear about how they have been managing during and post lockdown.
'The Prince spoke to staff from all departments including the concierge, restaurant teams and housekeeping and thanked them for their "tireless efforts, especially at this time of year".
'In the kitchen, HRH met Executive Chef John Williams MBE, who has prepared many meals for members of the Royal Family, and introduced The Prince to chefs and kitchen porters.
The Prince said: "I have been so worried about the devastation being caused by this pandemic – we really are so glad you are getting back to business."
'On leaving The Ritz, which holds The Prince of Wales's Royal Warrant, HRH received a gift of a Christmas Pudding and wished everybody a "Happy Christmas and a better New Year."'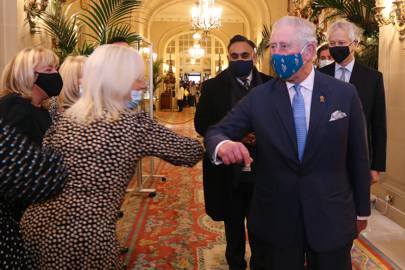 The accompanying images show the royal donning a patterned blue mask as he meets staff and is shown around the hotel – from the glamorous lobby, lavishly decorated for the festive season, to a behind-the-scenes peek at the kitchen. His visit also coincided with a special day for one lucky group of women, who were at The Ritz to celebrate a 50th birthday. The images show Charles elbow-bumping the excited individuals, in a Covid-safe birthday greeting.
A London stalwart that's rich with history, The Ritz holds particular resonance for Charles and his wife, the Duchess of Cornwall. It was there, at a party in 1999, that the couple made their first official public debut together, having first been romantically involved as early as 1970.
More from Tatler
In order to see this embed, you must give consent to Social Media cookies. Open my cookie preferences.