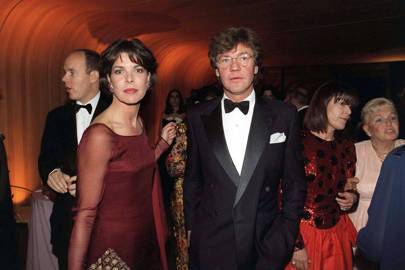 Prince Ernst August of Hanover is accusing his 37-year-old namesake son of 'going behind his back' with his ungrateful sale of a castle he bequeathed him 20 years ago, and is now suing him.
The 66-year-old gave his eldest son, Duke of Braunschweig and Lüneberg (also called Ernst August), Marienburg castle and the neighbouring Calenburg estate as a gift, but due to its run-down nature, it actually ended up costing the royal money. In order to open the castle to its 200,000 visitors a year, £23 million renovations were forecast, forcing the Duke into selling.
It was his decision in 2018 to allow the German government to buy it off him for a token one euro that has reportedly ruffled feathers (he had already sold off much of the neighbouring land).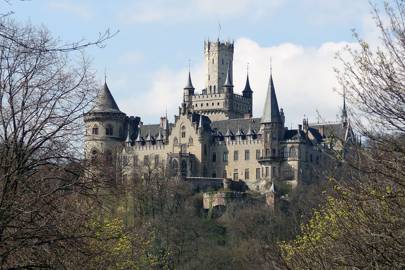 While Ernst August the younger has described the move as one that will allow the family's history to be preserved, with the Bundestag reportedly voting to in favour of contributing £12 million towards renovations, Ernst August the elder is attempting to get the castle back.
He's said to be particularly angered by the removal of 100 paintings and artefacts worth £1.7 million from the castle, which have been given to Hanover's state museum. In legal documents, he accuses his son of 'gravely violating [his] rights, legal entitlements and interests'.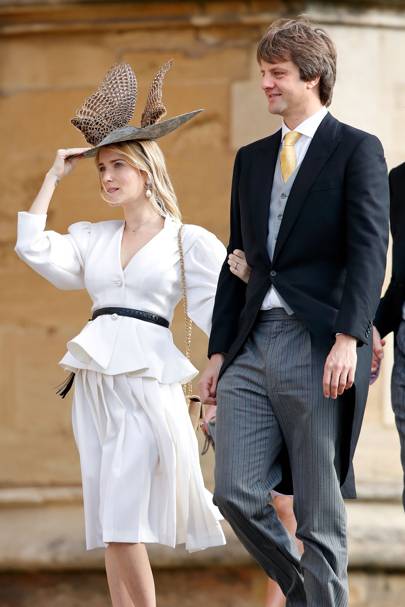 Meanwhile the Duke hit back, telling German newspaper Der Spiegel: 'All the arguments in this lawsuit have already been refuted in an out-of-court settlement. Against this background we are relaxed about any dispute in court.'
This is not Ernst August's only recent lawsuit. Last year, he sued the German police after alleging that they attacked him in his home, when he called them to report an intruder. While he claimed that the police attacked him and that they were drunk, the police said he was the one who attacked them.
Ernst August married Princess Caroline of Monaco (now Hanover) in 1999, and the couple have one daughter, fashion's latest darling, Princess Alexandra. He was previously married to Chantal Hochuli, with whom he has two sons, the aforementioned Duke, and his younger brother, Prince Christian.
Subscribe now for a trial offer of 3 issues for £1 plus free digital editions and home delivery.
More from Tatler
In order to see this embed, you must give consent to Social Media cookies. Open my cookie preferences.