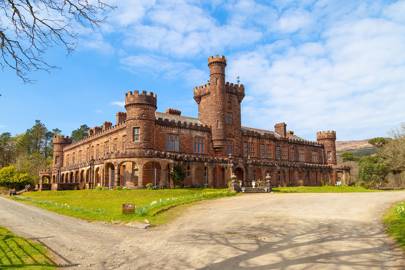 Once an opulent retreat for royals and aristocrats, Kinloch Castle, towering at the head of Scotland's Loch Scresort, on the wild and rugged island of Rum, could now be yours as it goes up for sale in a last-ditch effort to save it from demolition.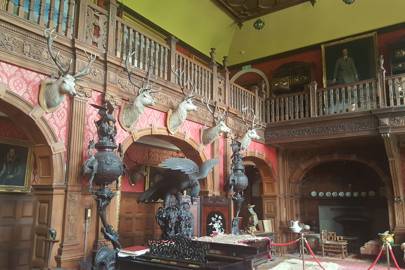 Previous attempts to save the majestic, two-storey castle have included a community buyout and an ambitious proposal for a 41-bed hostel and educational centre to be built beside the mansion, along with seven luxury flats in its interior, backed by the Prince of Wales and The Prince's Regeneration Trust. However, after insufficient support from the government, NatureScot, the castle's current owner, has decided the only way to save Kinloch Castle is to put it on the market.
Built between 1897 and 1900 by the Edwardian playboy Sir George Bullough, a multi-millionaire mill machinery magnate from Lancashire, in its heyday, Kinloch Castle was a playground for Highland sports and glittering high-society parties hosted with his wife Lady Monica, the eldest daughter of the fourth Marquis de la Pasture, and mistress of Edward VII.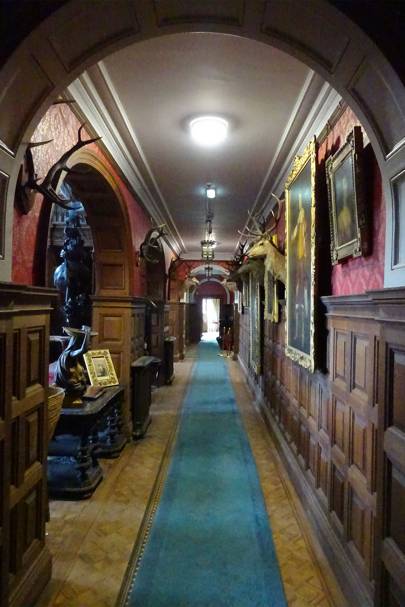 Guests of Kinloch would travel to its secluded grounds onboard Bullough's luxurious steam-yacht, Rhouma, where they would be met with sprawling ornamental gardens, made fertile with soil imported from Ayrshire, and hothouses filled with hummingbirds, turtles and small alligators. The castle also maintained a bowling green and a nine-hole golf course and was one of the first houses in Scotland to have electricity, courtesy of its own hydroelectric plant.
The extravagance wasn't to last, however, and with the outbreak of the First World War, the house was closed, with many of Kinloch's male staff drafted into the armed forces, with just two returning. After Bullough died in 1937, visits to the castle became less and less frequent, and in 1957 Lady Monica sold the entire island to The Nature Conservancy for £23,000.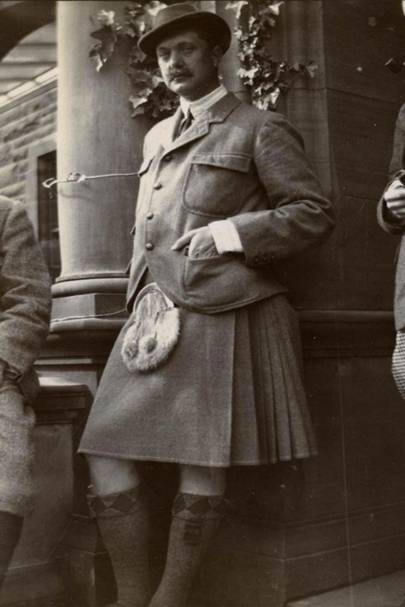 Over the century, Kinloch Castle has fallen into a state of disrepair, with leaks, damp, woodworm and dry rot devastating the 1,200-square-metre property, despite considerable investment by The Nature Conservancy, as well as its succeeding body, Scottish Natural Heritage.
When the voluntary group Kinloch Castle Friends Association asked specialist surveyors Smith & Garratt to inspect the building and report on the causes of its condition, director Hugh Garratt jumped at the chance. 'I was intrigued because it's widely thought of as a basket case,' Garratt told Tatler, 'but underneath it's beautifully built and an astonishing achievement. I'll give just one example – the castle is constructed of brick and faced in George Bullough's favourite stone, which came shipped in from Arran; between is a layer of hot-applied bitumen mortar, which prevents the worst of the west coast weather from penetrating the walls. Legend has it that it took three hundred craftsmen three years to build, and they knew what they were doing – it's a showcase of late Victorian innovation. Kinloch's problems arise through a lack of understanding; it only remains upright due to the foresight and attention to detail of the original architects, Leeming & Leeming.'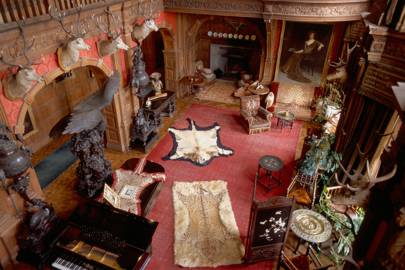 Formerly one of Scotland's grandest houses, Kinloch Castle continued to operate a hostel in its former servants' quarters until 2013 and remained open as a museum until early last year, when the pandemic brought an end to tours.
Set within seven acres of lush woodland and fields near Kinloch village, the breathtaking red sandstone property features a sweeping grand hall with a Steinway piano, inglenook fireplace and stained glass windows, an air-conditioned billiard and smoking room, a sprung-floor golden ballroom, vintage dental surgery, library, and sumptuous bedrooms with four-poster beds and decadent silk wall-coverings. Other original fittings include the world's last playable orchestrion, tucked away under the main staircase, said to have been ordered by Queen Victoria to be installed at Balmoral, but she died before it was complete.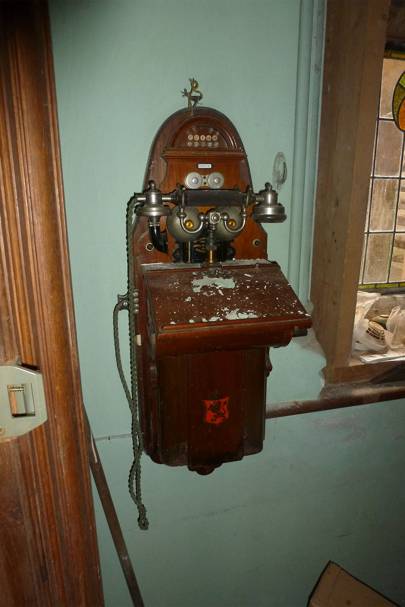 Most recently, the Kinloch Castle Friends Association commissioned a rescue scheme to restore the castle to its former glory. Funded by offering B&B accommodation for up to 50 in the staff wings with 13 grand suites at the front, the scheme similarly failed due to a lack of government support.
'It's a great shame the bid failed,' says Garratt. 'It put the Friends in the same boat as Prince Charles, who attempted to save Kinloch ten years ago when it would have been easier. The castle needs an owner who will love it, has the sense to understand it before leaping to conclusions, as well as deep pockets and even deeper reserves of fortitude.'
Subscribe now for a trial offer of 3 issues for £1 plus free digital editions and home delivery.
More from Tatler
In order to see this embed, you must give consent to Social Media cookies. Open my cookie preferences.