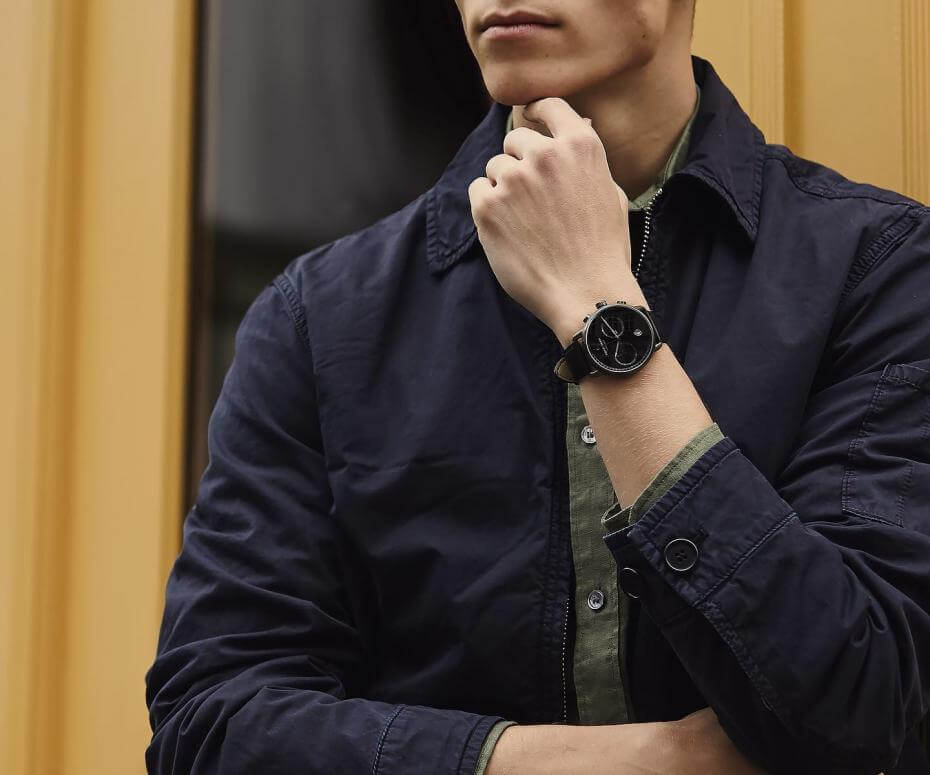 Let's face it — a significant proportion of gifts we receive end up in a drawer somewhere, never to see the light of day again until the next spring clean. They're then quickly ejected into a pile to be donated or, unfortunately, thrown away. This goes for all kinds of gifts, from ties to necklaces to perfume and even watches. So what should you get your loved one for their birthday or that special anniversary?
Well, if it's a watch you're looking for then we'd suggest Nordgreen, a Scandinavian company that designs aesthetically pleasing, functional timepieces. Most importantly, however, these products are all crafted through sustainable practices, as you can tell from the name of the brand.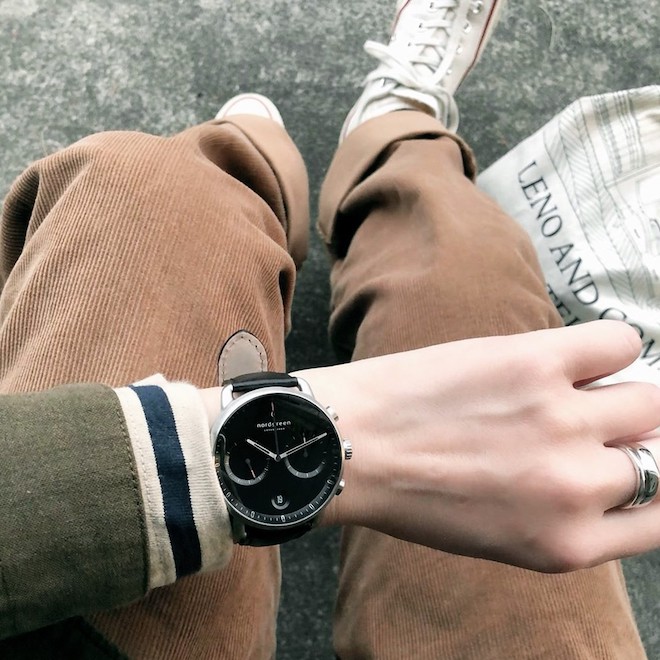 Nordgreen
Nordgreen was started by Pascar Sivam and Vasilij Brandt, who wanted to build a brand that would not only preach sustainability but actually practice it. To realise this dream, they employed the expertise of master designer Jakob Wagner, who has earned numerous awards for his designs with Bang & Olufsen, Hay, B&B Italia, and Cappellini. The name, Nordgreen, is a common one in Denmark that combines "Nord" for Nordic identity, and "Green" for the company's commitment to the environment.
Sustainability is a key part of Nordgreen's business, from its head office in Copenhagen to its supply chain and its manufacturing process. We'd be here all day if we were to discuss all Nordgreen does to achieve its sustainability goals, but it's important to highlight a few just to show you how serious this company is about its green initiatives. For example, its head office in Copenhagen only uses electricity from renewable energy sources. It's also working towards a zero-waste policy in the workspace. If that's not enough, the office is now also carbon-neutral, having supported the chosen to support Burgos Wind Project in the Philippines. This UN-certified project focuses not only on producing clean energy but also on developing projects with the local governments and communities that promote the protection of the environment.
When it comes to CSR, Nordgreen walks the walk with its Giving Back Program. Having partnered up with three NGOs, the company ensures its customers that a part of every watch purchase is donated to a worthy cause. Through partnerships with charitable organisations, Nordgreen and its customers are able to contribute in the areas of education, health, and protection of the planet. Nordgreen also has interim partnerships with various NGOs that have been set up to tackle urgent global causes — these are reviewed through quarterly CSR campaigns.
Product Highlight: Pioneer Chronograph
Nordgreen has a sizeable collection of timepieces, from the men's Philosopher and Native to the women's Unika and Infinity. The one we'd like to highlight today, however, is the Pioneer Chronograph. This watch marries Nordgreen's idiosyncratic clean look with the evergreen functionality of a chronograph. The 42mm case is available in Silver, Rose Gold and Gunmetal finishes. The dial is also available in a range of colours, from a classic White and Black to the more adventurous Navy and Sunray Green.
The Pioneer Chronograph features a sapphire crystal that provides excellent scratch resistance and a Japanese Quartz movement that has been touted to remain accurate for extended periods. As with all of Nordgreen's watches, the Pioneer Chronograph is available in a wide variety of straps, from leather to rubber and nylon. If you're purchasing it as a gift, you can even build a set with interchangeable straps.
Learn more at nordgreen.com.
The post Nordgreen: The Gift That Keeps Giving appeared first on LUXUO.