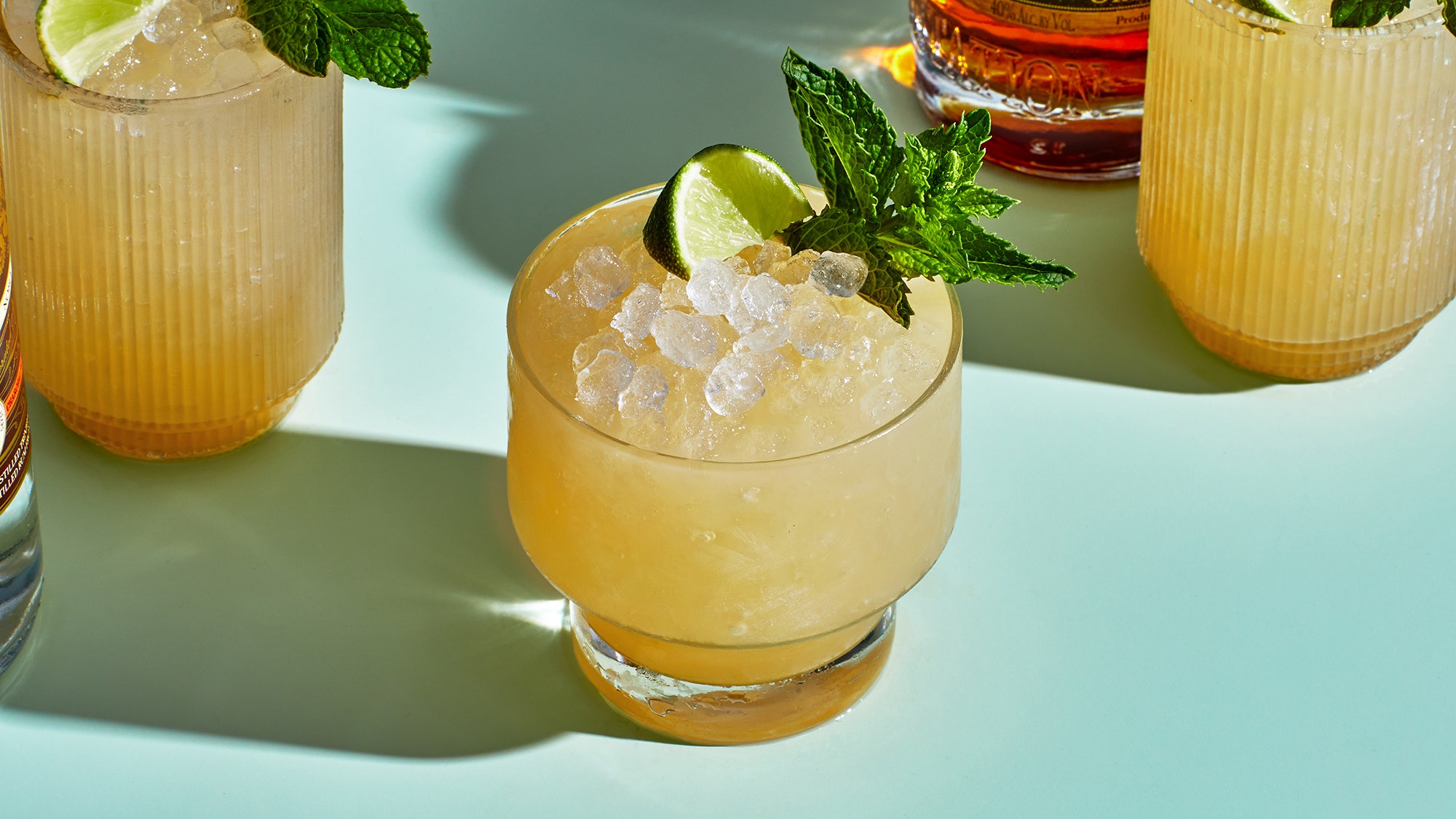 In the canon of classic tiki drinks, the mai tai stands out as one of the most iconic. Victor Bergeron is credited with creating the rum cocktail at his bar Trader Vic's in the 1940s, but some sources say Ernest Gantt, better known as Donn Beach, helped pave the way the decade before at his bar Don the Beachcomber.
Sadly, it's often bastardized with canned fruit juices or too many maraschino cherries. It shouldn't look or taste like Hawaiian punch.
At its core, a classic mai tai recipe is meant to showcase great rum. We use a combination of white and aged or dark rums—the white rum is lighter bodied and fruity, while the aged rum brings juicy banana, vanilla, and burnt sugar notes and a richer mouthfeel. High-quality orgeat syrup, a type of almond syrup, is essential (we love L'Orgeat) and is worth seeking out if you're a fan of tropical drinks. For the citrusy element, we prefer Grand Marnier or orange curaçao (not the blue stuff) over Cointreau or another triple sec, plus a tangy hit of fresh lime juice.
Making mai tais for a crowd? This recipe easily scales up. Set out rocks glasses and plenty of crushed ice, and make a large batch in a pitcher or jar simply by swapping out the "ounces" for "cups" to make 8 servings, and stirring over ice.
All products featured on Bon Appétit are independently selected by our editors. However, when you buy something through the retail links below, we earn an affiliate commission.