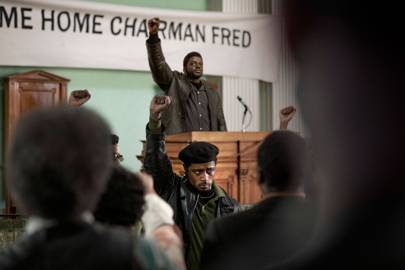 On 4 December, 1969, the American civil rights activist Fred Hampton was murdered in his bed, in a brutal dawn raid by the FBI. His girlfriend Deborah Johnson was eight months pregnant beside him and survived the attack, as did their son born weeks later. The FBI fired 99 shots into Hampton's apartment; they'd been given the floorplan in advance by one of his trusted confidants: Bill O'Neal, a turncoat who'd infiltrated the Illinois Panthers and was leaking vital information about the movement to the feds.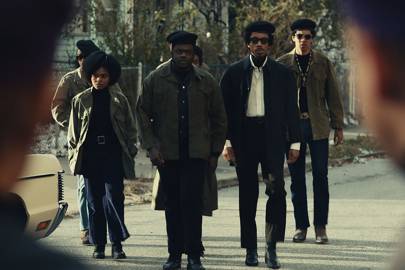 Judas and the Black Messiah is the story of that horrific dawn raid and all that led up to it. In the performance of a lifetime, Daniel Kaluuya plays the impassioned Panther, a Marxist revolutionary with a poet's feel for language who knew all too well that he could end up paying for his activism with his life. Opposite him is a mercurial and delicately damaged Lakeith Stanfield, who plays the Judas to Kaluuya's Black Messiah. As the film shows, O'Neal never had grand ambitions to take out a key player in the Panther movement, but was groomed into the role like a poached frog. An apolitical petty thief, O'Neal was turned by the FBI after being caught stealing a car and impersonating a police officer. The FBI offered O'Neal two impossible options: jail for at least five years, or nominal freedom as an informant embedded in Chicago's Black Panther party. O'Neal chose the latter, sealing both his and Hampton's fate.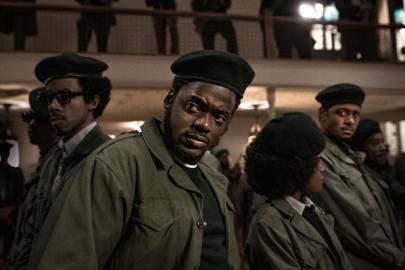 There's a scale and severity to this film that won't endear it to everyone: dialogue is supersonic, accents sometimes indecipherable, and little thrift is given to viewers who might not know much about the fight for civil rights in America. An early reference for the Lucas brothers, who wrote the script, is the gangster movie The Departed, and it shows. This story too is essentially about a civil war played out on modern American streets; in an early scene, Hampton is shown drumming into new recruits the fact that the only difference between politics and war is bloodshed. Politics so far hasn't achieved the parity that impoverished black Americans want; so it's war. The biggest problem with the film, for my money, is that it feels slightly distant: the story and characters seen from the wrong end of the telescope. This is big history told in a big way; a rat-a-tat of stakeouts and murders and torture and avengement that sometimes gets so loud and furious it's hard to make sense of.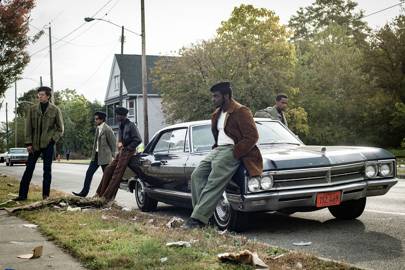 But beneath the thrash is an age-old story of brotherhood betrayed. It's wrenching to watch Hampton slowly dance into the trap that will claim his life, particularly as Kaluuya is so magnetic a presence throughout this film: you want anyone to die but him. Dominique Fishback is devastating as Hampton's young girlfriend: soft, shy, hesitant, so young-spirited she keeps a diary filled with doodles. She is pulled unbearably between her zeal for the Black Power movement embodied by Hampton, and her burgeoning sense of herself as a mother. The best moments of the film are the loudest and the quietest: the speeches that Hampton gives to hair-raising roars of approval, and the domestic scenes in which he softens to nuzzle his lover or to comfort yet another bereft woman, whose son has been murdered before his time.
FOUR STARS
Judas and the Black Messiah is available to rent now.
Subscribe now for a trial offer of 3 issues for £1 plus free digital editions and home delivery.
More from Tatler
In order to see this embed, you must give consent to Social Media cookies. Open my cookie preferences.