In times of inflation such as now, more companies may downsize their products while trying the conceal the fact, an expert tells Talking Point. Tips from a savvy shopper, however, could save you money on groceries.
SINGAPORE: Have you ever noticed you are getting slightly less Coca-Cola for the same price? Or that your chocolate bar has shrunk, even though its price has not?
As raw material and fuel costs rise, consumers have been forking out more for items such as eggs, petrol and coffee.
But some companies have turned to a subtler — some say sneakier — method: Selling a smaller amount of product for the same price.
Shrinkflation is an international phenomenon that has gone on for decades. And it is unlikely to go away anytime soon, the programme Talking Point found out.
Shrinkflation, or downsizing, "tends to be cyclical", said consumer lawyer Edgar Dworsky, the United States-based founder of Consumer World, a non-commercial consumer resource guide.
"In times of inflation, like (what) we're going through now, you see more of it because manufacturers are under pressure, because of rising costs of production, for example."
According to Dworsky, companies usually give three reasons for shrinking their products. They say the price of raw materials has gone up, transport costs have risen or they are matching a competitor that raised prices.
He cited how Breyers, a popular ice cream brand in the United States, shrank its product in the course of 20 years. From 64 ounces (1.89 litres), the container was downsized to 56 ounces, then 48 ounces.
"You've lost two cups (of ice cream)," he said.
Almost all kinds of products, from potato crisps to toilet paper, can be downsized, noted Dworsky. But companies never announce this, opting instead to highlight positives such as occasions when they offer a bonus amount of a product.
"That's why it becomes sneaky," he added.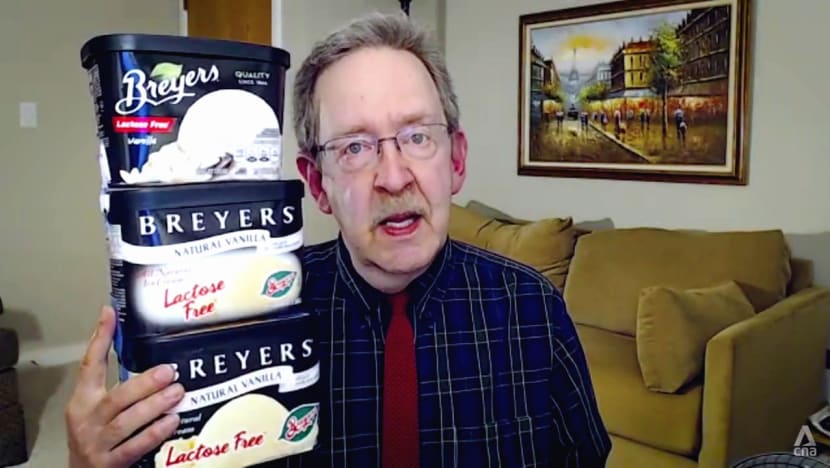 Other countries where shrinkflation has been reported include the United Kingdom and Japan.
While Singapore lacks the data to track shrinkflation over the years, Talking Point got hold of some items with subtle size differences.
One brand of potato crisps, for example, shrank the quantity of crisps in its canister by 11 grammes, to 147 g.
A family-sized Cadbury Dairy Milk chocolate block that weighed 250 g in 2009 now weighs 180 g — a 28 per cent reduction. A standard Cadbury Dairy Milk bar that was 49 g now weighs 45 g — a difference of 8 per cent.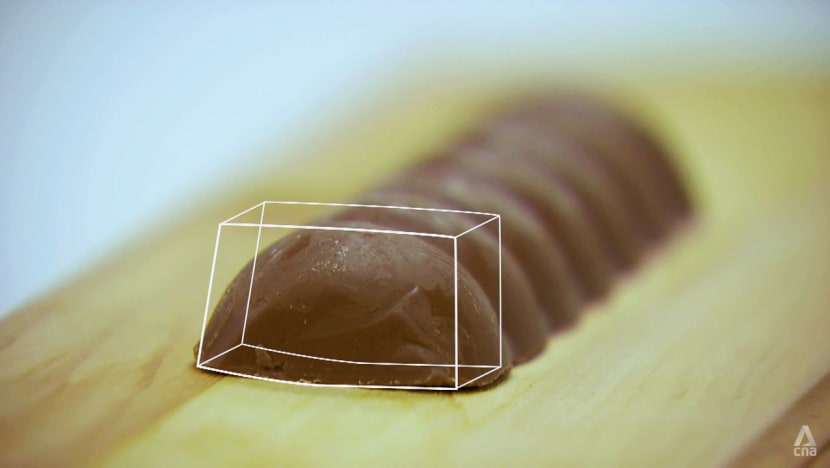 And a 330-millilitre can of Coca-Cola has shrunk by 3 per cent to 320 ml since 2017.
Asked about this, Coca-Cola said it was to ensure that it continues to "provide affordable price points for Singaporean consumers". Increases in commodity costs have meant there is the "occasional need" to increase the price of its products, it said.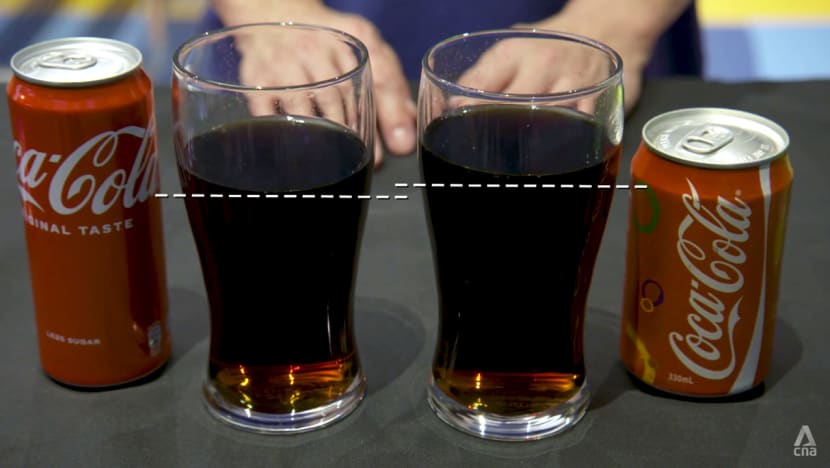 Mondelez International, the owner of the Cadbury brand, said its product portfolio is "created based on consumer preferences and needs". These can vary by country depending on the snacking occasion, taste profile or the channel purchased in, said a spokesperson.
"We develop our price pack architecture approach based on our understanding of our consumer needs and costs of manufacturing and supply chain."
CLEVER PACKAGING
Marketing professor Klaus Wertenbroch at business school Insead said companies try to conceal shrunken product sizes through psychophysics.
Companies could alter various dimensions such as the length, width and height of their product packaging so that it blunts consumers' perception of changes in actual size. "The more changes in multiple aspects, the harder to track," he said.
This is also how two different brands of the same food item can appear to be the same size but contain different quantities.
Wertenbroch demonstrated this with two peanut butter bottles that had very similar dimensions — except for a bigger dimple at the base of one container. The labels, upon closer inspection, showed a difference of nearly 50 g between the two brands.
Some companies downsize in simpler ways, he noted. A spices and seasonings company, for instance, left more empty space in its bottle of parsley.
Often, companies change packaging to refresh their brand. But banking on the fact that consumers do not always check carefully, the companies may also shrink their product to lower their costs and increase margins, he said.
WATCH: Are your favourite food products shrinking? We find out why (22:21)
According to a straw poll of about 80 people, however, Talking Point found that about 60 per cent preferred to pay more and get the same quantity of a product as before.
Either way, managing the cost of living has become more important, with Singapore's headline inflation at 4 per cent in January compared to the previous year and core inflation (which excludes accommodation and private transport components) hitting 2.4 per cent.
So here are some tips for saving money on groceries, from lifestyle content writer Kendra Tan:
1. Prepare a shopping list and use the Consumers Association of Singapore's Price Kaki app to check prices and find out where to get the cheapest products.
2. A bigger pack is not always cheaper. Calculate the unit cost of a product to know if a smaller or larger pack is better value for money.
3. Consider house brands. They tend to be cheaper because supermarket chains can cut out the middleman and save advertising costs.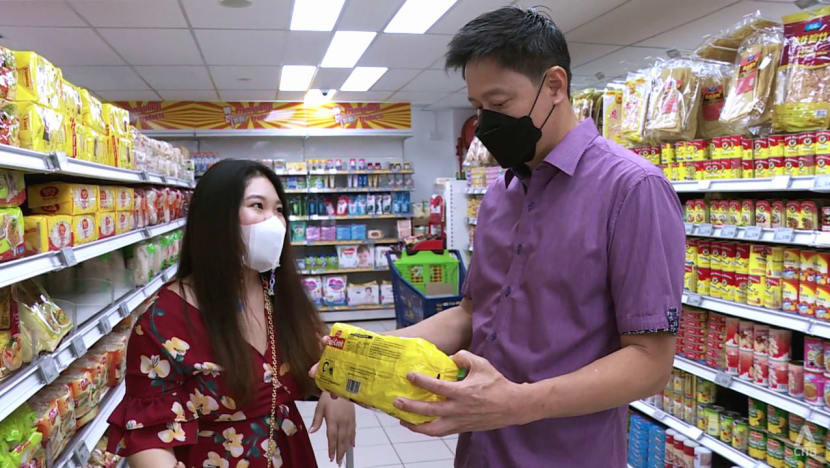 4. Check out budget shops. These stores generally offer discounted prices on items like soft drinks, enabled by factors such as buying overstocked items from suppliers.
5. Buy vouchers from trustworthy shopping apps when there are promotions. For instance, Tan paid one cent for a S$1.50 voucher from e-commerce firm Shopee when it had a tie-up with grocery chain Tian Ma Group.
For a grocery run that would have cost about S$60, Tan followed these tips and paid about S$50 instead.
Watch this episode of Talking Point here. The programme airs on Channel 5 every Thursday at 9.30pm.