Welcome to 2023. We're marking new beginnings with something you can always count on: Our round-up of new cafes and restaurants to look forward to in January 2023. Yes, Christmas is just over and Chinese New Year is around the corner, but that doesn't mean we can't still feast like we deserve it.
Let's face it, if there's anything the pandemic has taught us, it's that life's too short to worry about extra calories.
If you're still worried, might we suggest striking a balance between wellness, nutrition and delightful dishes at Yue Bai? The newly-opened, modern Chinese restaurant showcases a menu of familiar favourites reinterpreted with a twist, to create a healthy meal for the whole family that you won't mind indulging in.
Those determined to go all out with their cravings, however, will be delighted with the boldly-flavoured plates over at Quay House, as well as the incredibly affordable, premium 10-course omakase at Yuta. For pastries and coffee runs you're sure to relish, there's always cafes like Equate and Mooi too.
Read on for the full list of all the new cafes and restaurants that have just popped up on our shores this month.
New cafes and restaurants in Singapore to visit in January 2023:
(Hero and featured image credit: Yue Bai)
Yue Bai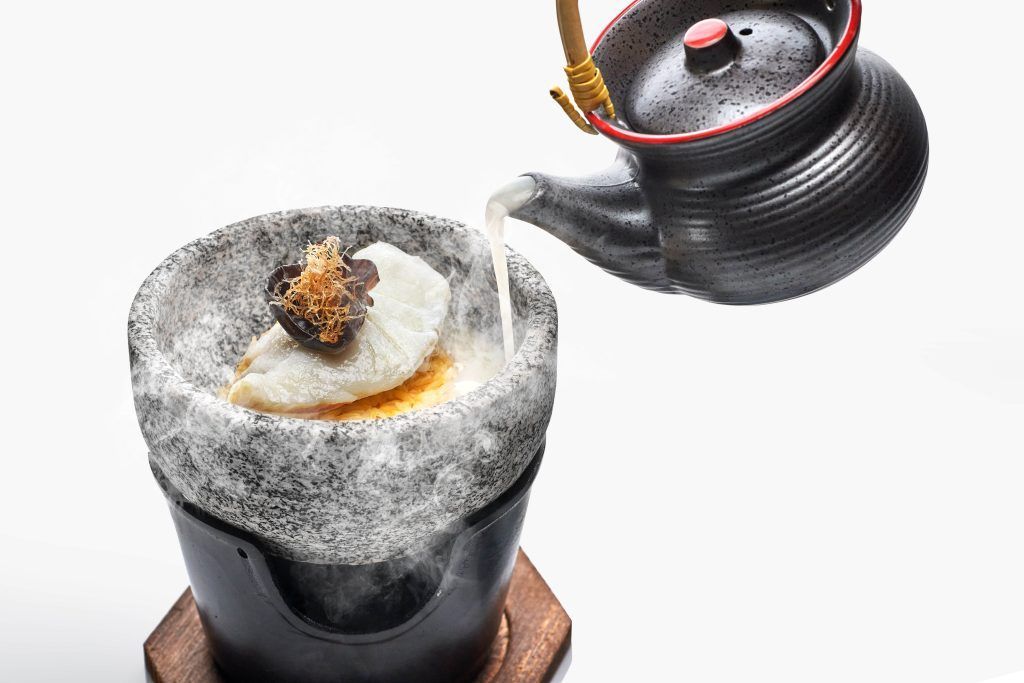 There's no better way to start the year than with some food that's good for your body and your soul. Coupled with the fact that Chinese New Year's just round the corner, Yue Bai is our choice pick for a delicious meal that's bound to set the stage for a year of good health. Co-owner and chef Lee Hongwei has dreamed up a medley of dishes built on the foundation of Dietary Therapy, using food to enhance the well-being of those who consume it.
After snacking on addictive plates of Crispy Burdock that's been tossed with sesame seeds and seven-spice powder, nourish your body with a hearty Double-boiled Silkie Chicken Soup that's been enhanced with jasmine flowers, dried longan and wolfberries. Our personal favourite? The Herbal Poached Rice, Atlantic Cod, Black Fungus.
33 Duxton Rd, Singapore 089497. Website here.
Quay House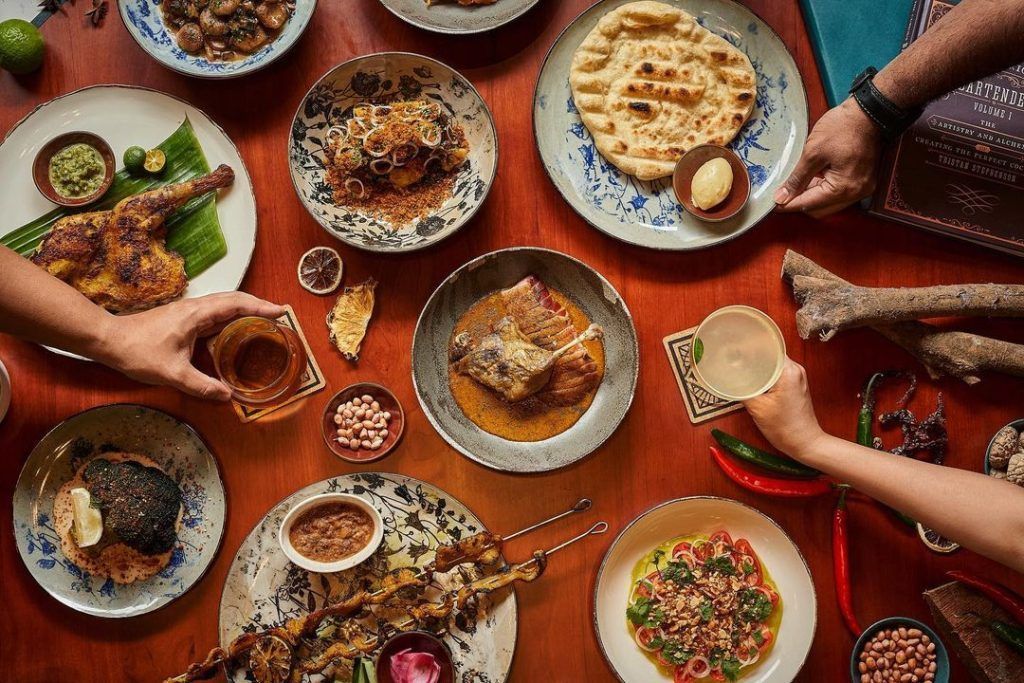 Inspired by the rich culinary history of the region, Quay House looks to create a medley of dishes through the use of time-honoured techniques such as open-fire cooking, fermentation, and ageing. Take for instance the Balinese Kampung Chicken, a flavourful dish that's been wood-fire grilled to an aromatic charred finish, but not before it's been marinated in a spice paste that's made of chilli and a range of fragrant Southeast Asian herbs, of course. Other highlights on the menu include the Quay House Duck 2 Ways, where the aged duck breast is smoked for six hours over lychee-wood before being served alongside a duck confit, and finished with a rich Nonya gravy.
(Image credit: @quayhousesg via Instagram)
51 Circular Rd, Singapore 049406. Website here.
Gyutan-Tan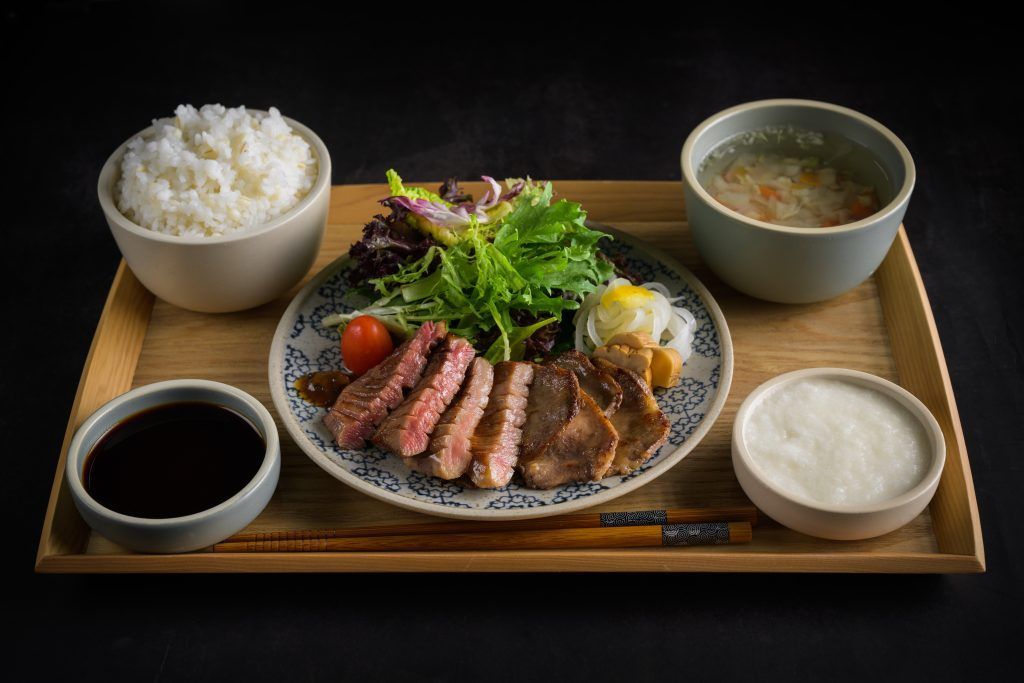 Singapore's first-ever ox tongue speciality restaurant has set up shop at the foodie district that is Tras Street. Before you go on about making jokes about making out with a cow, we'd like you save that thought till after you've tried the dishes here.
While you can always go for sharing plates of the refreshing Cold Roasted Gyutan Carpaccio, or the hearty Premium Gyutan Shabu-Shabu, our go-to is the value-for-money lunch sets here. Choose between the 4mm thin cuts of grilled gyutan in the Sumiyaki Gyutan Set or the 10mm thick cuts of grilled gyutan Sumiyaki Atsugiri Gyutan Set, both of which come with mugimeshi (a mix of rice and barley), two kinds of Japanese pickles, a salad paired with a lemon olive oil dressing, tororo (grated Japanese mountain yam), as well as a choice of oxtail or miso soup. Can't decide? The Sumiyaki Gyutan Combo Set that consists of thin and thick cuts of charcoal-grilled gyutan.
41 Tras St, #01-01, Singapore 078980. Website here.
Kurohanabi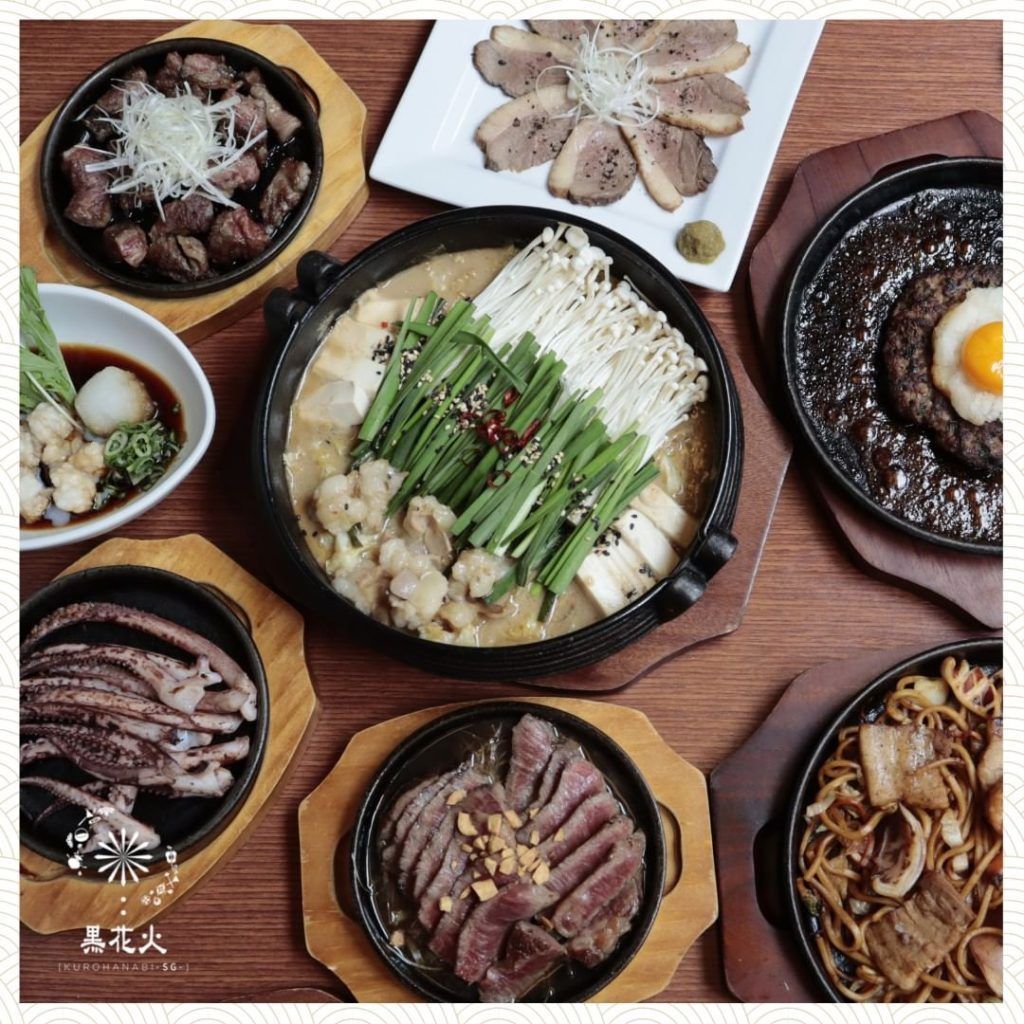 There's nothing better than hotpot on a rainy day. Those interested in trying out something a little different compared to the offerings in town will find a new favourite at Kurohanabi. The restaurant, which was born in Hokkaido, is famed for their unique sesame-miso soup base. Its signature dish, the Motsunabe, sees the hearty sesame-miso soup as a base for ingredients such as beef intestine, tofu, chives, cabbage and enoki mushroom.
Besides nabe hotpot, diners can also look forward original recipe dishes from Japan such as the Natto Motsu Nabe, a motsu nabe that's topped with a blend of natto and minced chicken. as well as the Hokkaido Motsu Ponzu, a refreshing appetizer of beef intestine with ponzu.
(Image credit: @kurohanabi.sg via Instagram)
3 Temasek Boulevard, Tower 1, #03-316 Suntec City, Singapore 038983. Website here.
Equate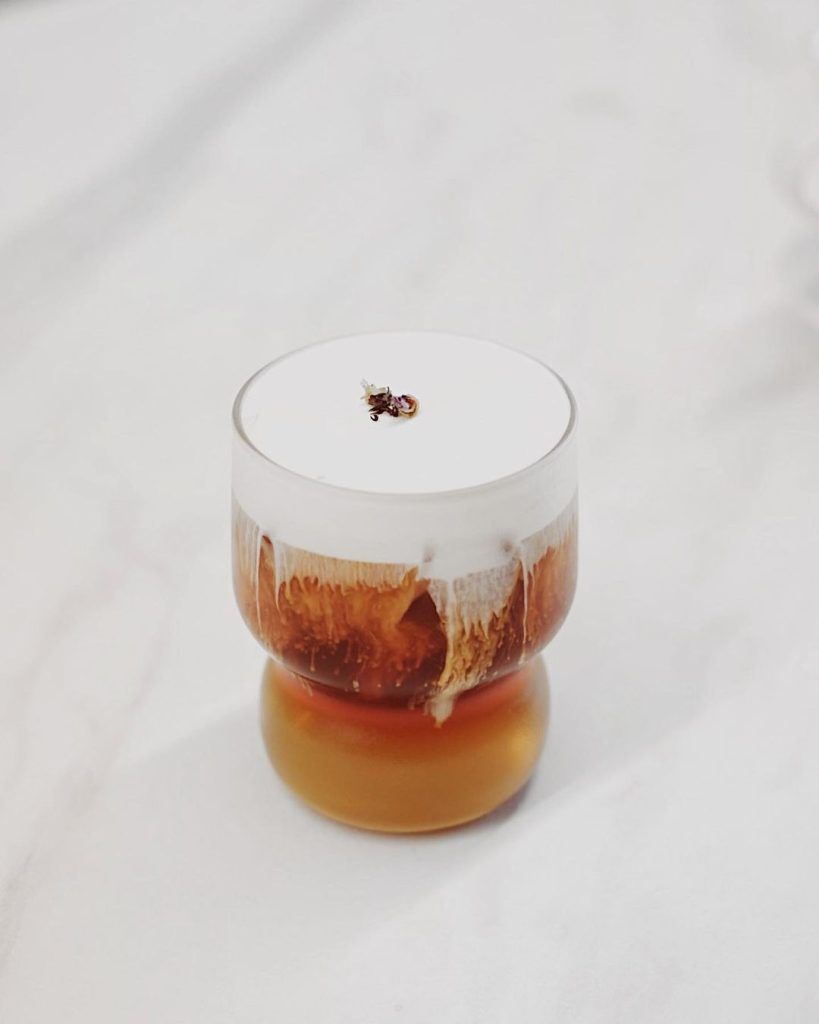 Dear coffee lovers, here's one for you. Equate has just opened its first concept store at Orchard Central. More than just a space for coffee, Equate's Orchard Central outlet has been thoughtfully designed as an upside-down world, which aims to encourage guests to rearrange their perspective of what the right-side up actually is. Apart from Equate's pour over coffees, classic lattes, matcha, and cold brews, diners can also expect artisanal bakes like croissants and pastries that are made in-house daily. We're also pairing our brews with the Sandos here; made from house-made Shokupan bread, these flavourful bites come sandwiched with anything from house-roasted reubens and chicken kimchi to truffle egg spam.
(Image credit: @equatecoffee via Instagram)
181 Orchard Rd, #01-17A Orchard Central Singapore 238896. Website here.
Mooi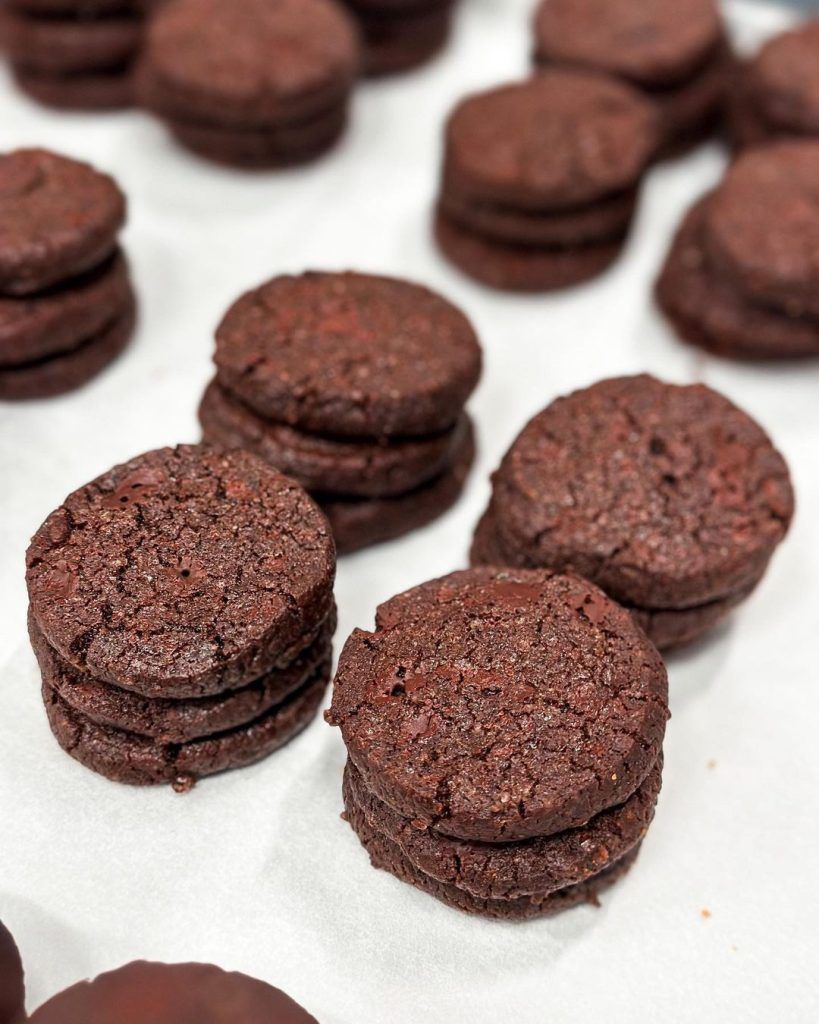 Ex-Head Pastry Chef from Michelin-starred Meta, Gail Ho, has opened a new patisserie within a quiet business park in Alexandra. Mooi is co-owned by Ken Loon, the restauranteur behind popular dining spots such as Naked Finn and Burgerlabo. The compact menu, which features an updated perspective on classic pastries like tarts and cream puffs, also includes croissants, cookies, and marble cakes. The Mokasha is a crowd favourite – think an aromatic buckwheat sable crust and buckwheat caramel that's topped with coffee-infused dark chocolate cream filling, complete with toasted buckwheat, cocoa nibs and chocolate shavings sprinkled over for a bit of texture.
(Image credit: @patisseriemooi via Instagram)
438C Alexandra Rd, #01-06/07 Block C, Alexandra Technopark, Singapore 119976. Website here.
Yuta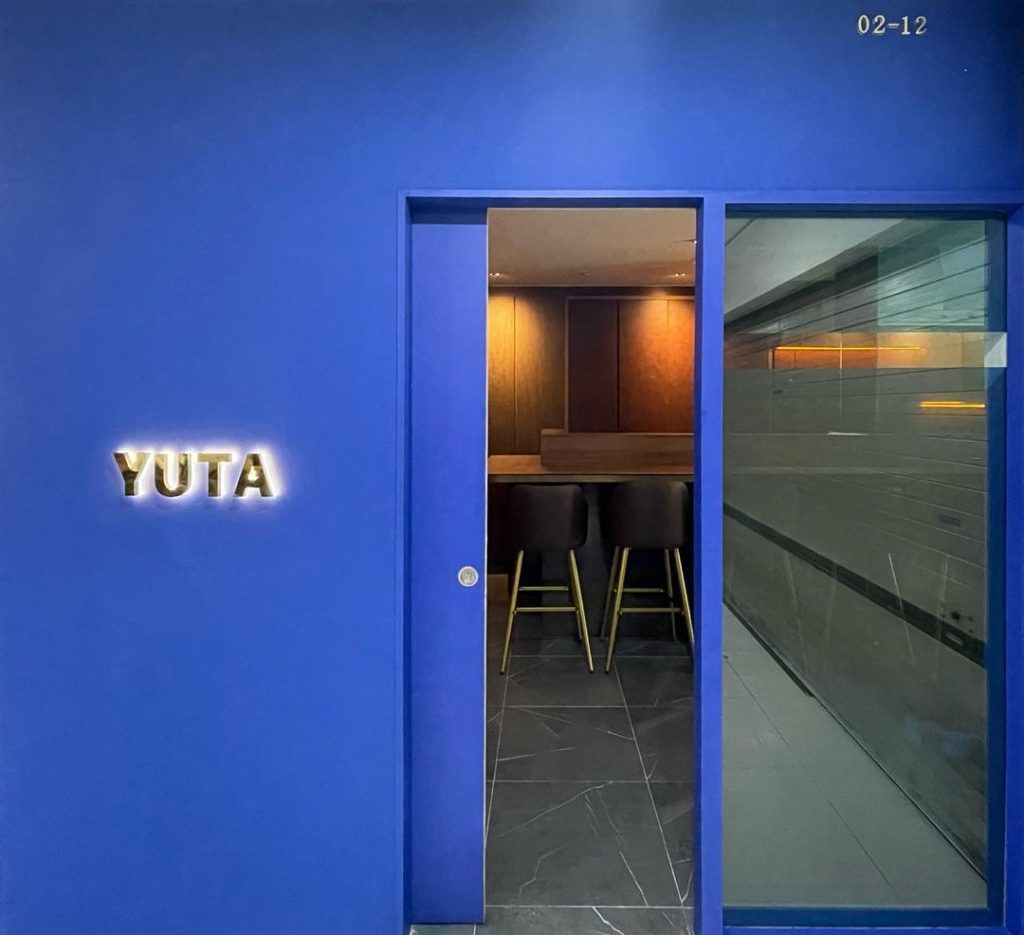 A discreet Japanese restaurant, Yuta, has opened within Orchard Plaza, and promises to be a true hidden gem that only those truly in the know would be aware of. However, its bright blue exterior is hard to miss if you come seeking it, encasing a cosy diner with high counter seats and a small private room. As of now, they have a single 10-course dinner omakase menu that's priced affordably at S$115++, which includes premium dishes such as a plump Japanese Oyster from Hokkaido served with yuzu ponzu and ikura, A5 Miyazaki wagyu sirloin, Uni sushi rice topped with even more uni, as well as a Hokkaido scallop carpaccio doused in a fragrant truffle soya sauce.
(Image credit: @yuta_orchard via Instagram)
150 Orchard Rd, #02-12 Orchard Plaza, Singapore 238841. Website here.