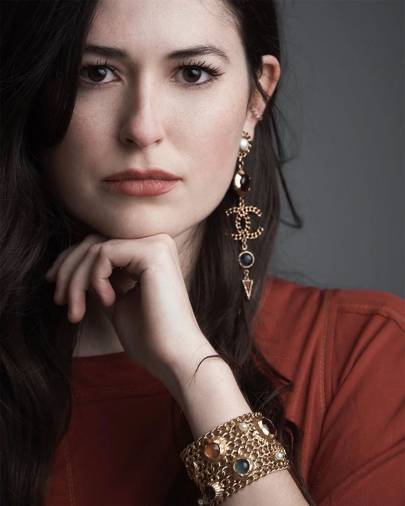 LARRY KING, 9AM
I arrive at the Larry King South Kensington Salon at 10 minutes to nine on 12 April. To say I am excited to be here would be a gross understatement – and it's evident that I'm not alone. There is always a great energy at Larry Kings, however, this morning is truly electric.
I have the first appointment with the man himself and I could not be happier. Larry has styled the hair for a host of Tatler covers, Paris Couture shows and is the go-to for celebrities and society darlings alike. My long hair has reached unmanageable lengths so I opt for a healthy trim and slick, straight blow dry in contrast to my usual waves.
GAZELLI HOUSE, 10.30AM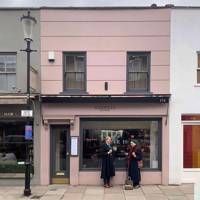 Located on glamorous Walton Street, nestled amongst Chanel and Andrew Martin is Gazelli House, South Kensington's best-kept wellness secret. I first visited the space five years ago for their signature hypno massage that combines a full body massage with meditation – it was sensational and I've been a devout fan ever since.
Its ground floor feels like a chic drawing room, complete with a piano and a vast glass chandelier, and for when Covid restrictions loosen there is also a tea room within a leafy conservatory. Downstairs are some of the most exquisite treatment rooms in London, each complete with a big shower and statement wall of dramatic floral tiling. However, the therapists are Gazelli House's pièce de résistance.
Today I'm trying the hour-long Therapeutic Massage. Unsurprisingly, Ilona, a Hungarian body expert, is fantastic. The treatment starts with an in-depth consultation where we discuss everything from my lifestyle habits to my digestion – this is followed by a very bespoke massage. Traditional Swedish massage techniques and elements of Thai stretching and deep tissue are combined with infrared light to support muscle repair and ultrasound therapy to help disperse knots.
TOWNHOUSE, Harrods, 12.00AM
In order to see this embed, you must give consent to Social Media cookies. Open my cookie preferences.
Harrods was reassuringly busy for a Monday morning; the queue for the Louis Vuitton concession snaked through the ground floor. Harrods beauty is extensive, boasting over 90,000 sq ft of retail, spas, salons and clinics: the super-slick Wellness Clinic is filled with some of the finest aesthetic practitioners, while the basement spa offers luxurious facials from lé de Peau Beauté, Decorté, Chanel and Dior.
I head to Hair and Beauty on the 5th floor to road test Townhouse, a nail salon located on a mezzanine above the hair salon. Their Signature gel manicure is a well-oiled machine and finished with a good hand massage. However, the treatment's crowning glory is the nail art. The brand have a menu of playful options to choose from, including a pink marble effect and others with chic gold foiling details.
BEAUCHAMP FOOTCARE, 1.30PM
Just over the road from San Lorenzo restaurant, the Knightsbridge institution famously loved by Diana, Princess of Wales, is Beauchamp Footcare, a small no frills clinic run by a trio of best in the business chiropodists. Victoria Wilson co-founded the business 30 years ago and through word of mouth has built a devoted fan base of Canary Wharf bankers, vast swathes of Notting Hill's glitterati and sports enthusiasts.
First up, following a foot soak, Vicky sculpts the nails and gently pushes the cuticles back. Next up is the scalpel – this is without questions the highlight of the treatment – Vicky expertly examines the foot and satisfyingly scrapes away every inch of dead skin or dreaded 'comfy shoe callus' (a byproduct from lockdown, I'm told). This is followed with a bracing scrub and a deep foot massage – I abandoned the nail polish for an extra few moments of massage, it was worth it. The results are unparalleled, a day later and my feet have never been softer.
SKIN MATTERS 3PM
Skin Matters wellness clinic is nestled in my favourite corner of Holland Park, just a stone's throw away from Summerill & Bishop (home to the most enviable tableware) and Julie's restaurant – both of which are doing a roaring trade. Skin Matters was founded by mastermind facialist Joanna Evans, however today I'm road testing a bespoke body massage with Antonia Curling, who I'm told has magic hands.
The reception feels more like a trendy Holland Park home than a clinic, I'm asked to leave my shoes at the door and am shown downstairs to one of their comfortable treatment rooms. Antonia starts the massage with some myofascial release techniques (fascia is the connective tissue that covers every muscle, bone and organ in the body) – this is done with no oil. As Antonia uses a skin rolling technique across my spine I can feel (and hear) the fascia from the facet joints being released. The treatment then shifts into a more deep tissue style massage using oil.
TERESA TARMEY 5PM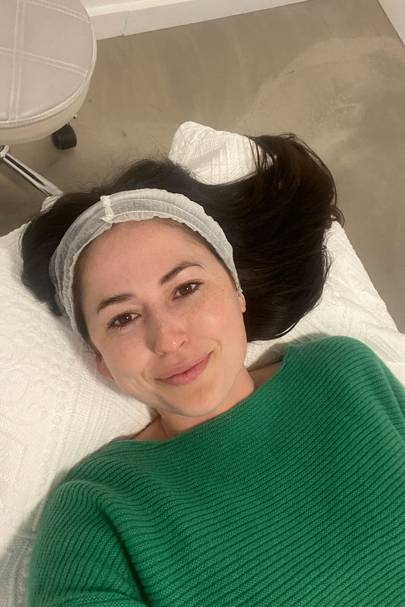 My final appointment of the day is with Teresa Tarmey – the queen of glowing skin and who counts Sienna Miller and Kate Moss as regulars. This will be my first time visiting Teresa's newly-launched Notting Hill clinic. The space is a renovated synagogue and the original stained glass Star Of David motifs are still in situ – this adjacent to the concrete flooring and gallery-like bright white walls are a match made in heaven.
Today I'm trying the TT advanced facial: following a deep cleanse and extraction, Teresa lathers my face in brightening and exfoliating lactic acid. This is followed with some light microneedling and 20 minutes under the LED light. The result is pure magic. While of course I'm slightly blotchy from the microneedling, my complexion is gleaming.
Subscribe now to get 3 issues of Tatler for just £1, plus free home delivery and free instant access to the digital editions
More from Tatler
In order to see this embed, you must give consent to Social Media cookies. Open my cookie preferences.