Amidst such uncertain times, we're always looking for ways to spread kindness, keep our spirits up and stay positive. For some, this means letting creative juices flow. Ever tried putting pen to paper? We sat down with Jamie Lee, co-founder of The Kind Friend for her tips and thoughts on how daily journaling can help to foster positivity during the pandemic.
On a mission to make the world a kinder place, husband and wife duo, and founders of The Kind Friend, designed a journal that strived to put the community's wellbeing first. First on Instagram in January 2019 before officially launching in November of that year, The Kind Journal sold out in just 21 day. Chockablock full of well-being templates that help set goals, track tasks, cultivate gratitude and provide space for reflection, Jamie Lee and her team are huge advocates for journaling, since receiving positive feed back from customers all over the world who have tried journaling to help with their mental health.
Initially only available in Singapore, and now shipping to over 56 countries (including Hong Kong!), we wanted to sit down with co-founder, Jamie Lee, for her thoughts on how journalling could help channel our uncertainty in these trying times and foster positivity, even during a pandemic. From challenges that she personally has faced running a start-up during Covid-19, to tips on how to get to started putting pen to paper, here are her thoughts…
All images courtesy of The Kind Friend
Tell us a little bit about your background — how did you get into this line of work?
I've been a teacher and entrepreneur for most of my working life. From teaching financial literacy to school kids, to mentoring university students as well as working with some of the world's most influential companies, my passion has always been building relationships and uplifting others. That hasn't changed since starting The Kind Friend with my husband – a wellness company that aims to help people live a more mindful life through kindness.
Why journal out of all the wellness products you could create?
I have been journaling since I was 12. It was at a time where I felt completely lost in both my inner and outer world, writing was my escape. I wrote while being confused about my identity, coping with my parents' divorce, and combating the loneliness of not being able to make friends in a foreign country.
Over the past years, my journals provided me with so much information about myself. Without it, I would not have started my businesses, I would not understand the value of authenticity, nor would I know how to lead. My journal took me everywhere and provided me with opportunities that I never thought I'd have. Now I want to take The Kind Friend journal everywhere so that others can benefit from it too.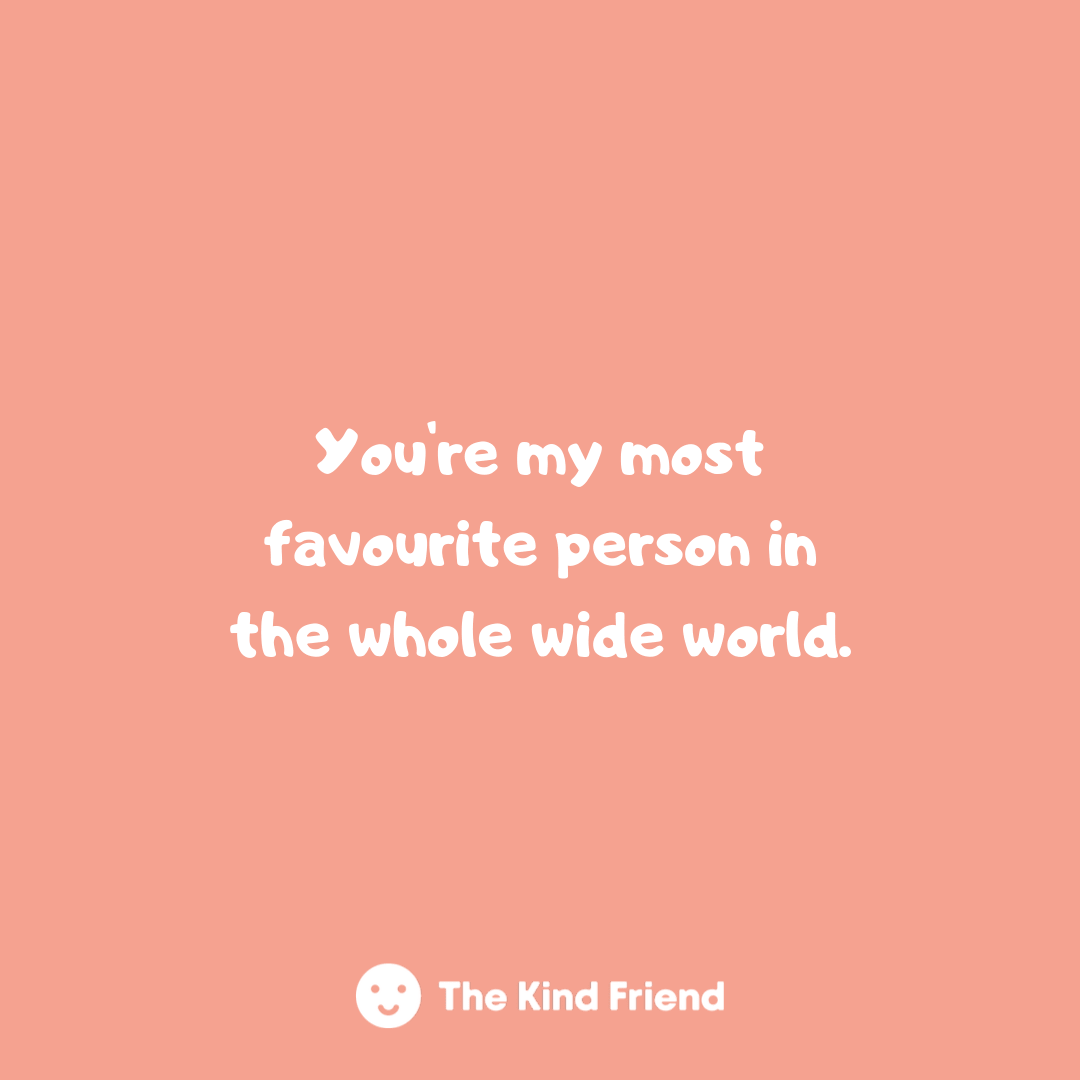 What inspired you to start The Kind Friend?
The Kind Friend was actually started on Instagram by my husband, Deeps De Silva, in January 2019 with a mission to uplift others through kindness. These quotes were being shared far and wide and our community started growing really fast. We received messages of support thanking us for the positive posts. We had students writing into us letting us know how alone they feel in this connected world, we had professionals sharing stories with us on how they feel stressed and overwhelmed at work and we had artists sharing their battles with anxiety and depression with us. We saw this as an opportunity to build something for our growing community. We polled our Instagram community on tools they use for well-being and journaling came up on top.
We launched The Kind Friend journal in November 2019 and sold out in 21 days. Our customer base has grown from Singapore to over 56 countries worldwide. We've also worked with over 40 organisations globally including Salesforce, AWS, Hubspot, Spotify, LinkedIn, Facebook, Google, Accenture, Unilever and Twitch. We are also conducting wellness workshops to help people get started with journaling as well as covering key well-being topics.
Can you tell us a little bit about the concept behind the journal?
We polled our Instagram community about what they would like to see in the journal, we took these insights to craft our product. One of the biggest insights was the need for guided templates within the journal.
A lot of love went into crafting our journal, it's a really special tool that can be used by anyone. We have kids, mums & dads, students, CEOs, startup founders and artists using our journal. The beauty of journaling is that anyone can do it, and we want The Kind Friend journal to be accessible for all.
The journal has 160 pages and includes 26 weekly templates that help set goals, track habits and mood, and prompt you to reflect on your week. In today's environment, it is more important than ever to be grateful for what you have. This new normal we are living in needs everyone to adapt and build mental resilience, our journal can help with this. Journaling can be transformative when used daily and consistently.
Our journal also has a bunch of our most positive quotes from our Instagram as well as empty dotted pages that can be used for notes, doodles, new templates etc.
What are some of the key challenges that you faced during the creative process?
Focus and prioritisation.
When you are running your own business, your brain is always on and it's wired for productivity. I constantly want to take advantage of each moment and I was putting a lot of pressure on myself to do so, especially during times when things were outside of my control. I had to learn that sometimes it is okay to stay in your comfort zone and recuperate. Just because you didn't get to tick off all of your to-do list for that day does not mean that you are not doing a great job.
How have you found running a small business during a pandemic? Any tips for young entrepreneurs looking to follow their passion?
The harsh reality is that most startups fail within the first four years, you don't have to quit your full time job to pursue your passion. Both can co-exist at the same time.
Learn to sell. The best entrepreneurs know how to sell the problem, not just the product.
The best investment you can make is to invest in yourself. Figure out what makes you unique and apply as much leverage as possible.
Tell us, how can journaling help those who are struggling to remain positive or who are suffering from anxiety, especially during the pandemic?
Research by Laura King and Jane Dutton found that expressive writing can make people happier and healthier. It alleviates the stress of losing your thoughts to time or an overcrowded mind
Unlike thinking, the process of writing down your reflections help you build a structure that will allow you to express yourself better and communicate complex ideas with clarity
According to the Yale School of Medicine, express writing empowers you to step away from your old unhelpful thinking habits, and helps you to gain self awareness on how to focus and how to prioritize
Who can benefit from journaling?
Everyone!
Research has shown that outstanding leaders take time to reflect.Journaling is a wonderful tool for radical self-enquiry to turn your life experiences into valuable insight so that you can become more intentional about your future. It creates an opportunity to learn and unlearn which helps build your intellectual and emotional muscle.
During these trying times, what do you like to do to keep positive?
Whenever I am in a crisis or afraid or feeling anxious, I do these activities to help with my mental and physical well-being:
Exercise at least 40min a day: I love starting my day with a natural dose of endorphins which is a brain chemical associated with feeling happy. Exercising is my way of showing love and respect to my body for its ability to move. I never exercise out of punishment and shame, I believe fitness should be based in strengthening ourselves instead of shrinking ourselves.
Connecting with loved ones: When we connect, we feel less alone. I schedule time daily to connect with my family and friends; and when I engage with them I make sure I don't multitask. My goal for this year is to be more present. When I'm engaging with loved ones all those notifications and emails can wait.
Journaling: I've been journaling since I was 12 and it's a ritual that makes me feel whole. When I journal it allows me to be free within myself, to manifest my own happiness and to succeed without second guessing myself or looking for external validation. It surprises me to know that we've gone through so many years of education yet nobody taught us how to love ourselves and enjoy our own company.
How can we get started when it comes to journaling? Any tips for beginners?
Here are four steps to help you infuse journaling and reflection into your daily routine:
Identify your goal. Ask yourself: "What would I like to gain out of journaling?"
Schedule a time into your calendar, think of it as having the most important meeting with yourself daily
Try using some daily prompts to check-in with yourself. Here are some of my favourites:

How have I shown kindness to myself today?
How have I shown kindness to others today?
What am I grateful for today?
What value did I create?
Who did I inspire?

Review your entries, look for patterns and actions. This helps you to get to know yourself better and help you understand what activities give you meaning
What's next for The Kind Friend?
We have achieved incredible growth this year so far and we are planning some really great collaborations and partnerships to help us grow and better serve our customers.
The post How daily journaling can help to foster positivity during the pandemic appeared first on Lifestyle Asia Hong Kong.