We know that Valentine's Day gift ideas involving cucumbers can be interesting, but hear us out.
Roses for Valentine's Day are nice, but as a certain Prada-wearing editor will say, it's groundbreaking — not. When you couple that with cucumbers and Hendrick's Gin though, it's a whole different situation. For the month of love, the unusual gin brand is offering three gift sets so you and your significant other can celebrate together and make it a boozy affair. If you're living together, have a quiet night in with a delivered dinner. But if you're living in different districts, we say set up a video call and toast to your love with these gift sets.
Before you check out the offerings below, we leave you with two cocktail recipes you can make for each other that are Hendrick's Gin-based, naturally.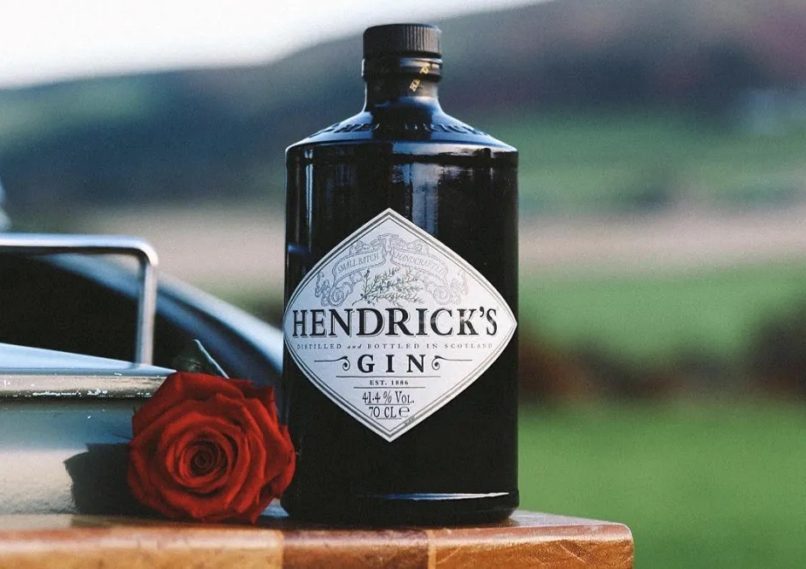 Kissed By A Rose
Ingredients:
1 part (45ml) Hendrick's Gin
20ml jasmine tea syrup (Steep 40g Jasmine tea leaves in 1L of boiling water, strain and add white sugar to taste. Mix until incorporated)
15ml lemon juice
3 dashes of Rosewater
8 pcs of fresh mint sprigs
3 slices of fresh cucumber
Method:
Combine all ingredients into a shaker. Add ice, shake and strain and pour into a coupe glass.
Garnish with cucumber slices and mint sprigs.
Rose Tinted Glasses
Ingredients:
1 part (45ml) Hendrick's Gin
30ml Grapefruit juice
15ml Rose syrup
10ml Lemon juice
45ml soda water/sparkling rose wine
3 slices of fresh cucumber
1 grapefruit peel
Method: 
Combine all ingredients in a highball glass. Add ice and stir until combined.
Garnish with cucumber slices and grapefruit peel.
Hendrick's Gin Bloom Box
The brand is offering a limited-edition Hendrick's Gin Bloom Box (RM270), in collaboration with Boozeat and TheGoodstuff. Within this bloom box, you'll find a 700ml bottle of Hendrick's Gin nestled in a box of preserved flowers — including roses. It's the gift of eternal bloom – just like your love – with good drinks on the side. Pre-orders begin on January 25th to be delivered at your selected timing on February 14th.
(Hero & featured image credit: Unsplash/ Nikita Tikhomirov)
The post Here's how you can celebrate Valentine's Day in a most unusual way — with roses, cucumbers, and gin appeared first on Lifestyle Asia Kuala Lumpur.