Not to discount the experience of shopping in a Gucci store, but don't you sometimes wish you could get the latest stuff from the luxury fashion brand with the convenience of a click?
Well, it's finally possible. Gucci has just launched an online store for shoppers in Singapore, stocked with its bestselling handbags, sneakers, clothes, jewellery and even makeup products from the Gucci Beauty line.
Fans of the Italian fashion brand can now purchase the feather-trim blazers and monogram bags from the Gucci Aria collection, as modelled by K-Pop star Kai. Browse through the many logo-covered pieces from the Rihanna-approved The Hacker Project, including Alessandro Michele's take on Balenciaga's bestselling Hourglass handbag and Triple S sneakers. Or cop the next best Gucci collaboration of 2021, Gucci x The North Face, which has dropped just in time for you winter vacation.
Why shop Gucci Singapore online?
What Gucci Singapore's online store loses in physical ambience, it more than makes up for in perks. You'll get to enjoy complimentary shopping, returns and exchanges on all of your purchases, so no worries if you made an impulse buy in the middle of the night. You'll also receive your order within four working days, likely in an exclusive Gucci tote bag.
The e-commerce site couldn't have launched at the perfect time. If you're doing some gift shopping this December holiday, you can choose the "gifting" option on your purchase and write a personal message for its recipient. As for wrapping, Gucci will dress your gift up in a recyclable green box with its Victorian damask pattern. In the case of the Gucci 100 collection or The Hacker Project, products will arrive in limited-edition packaging.
Header photo credit: Gucci
Ready to shop? Here are our top picks.
Gucci meets Balenciaga in this limited-edition Hourglass bag from The Hacker Project. Rihanna favoured the GG monogram version, but this floral edition would have won over another style icon: Princess Grace Kelly, for whom Gucci designed the colourful print for back in 1966. Here, it's subtly reworked with Balenciaga branding.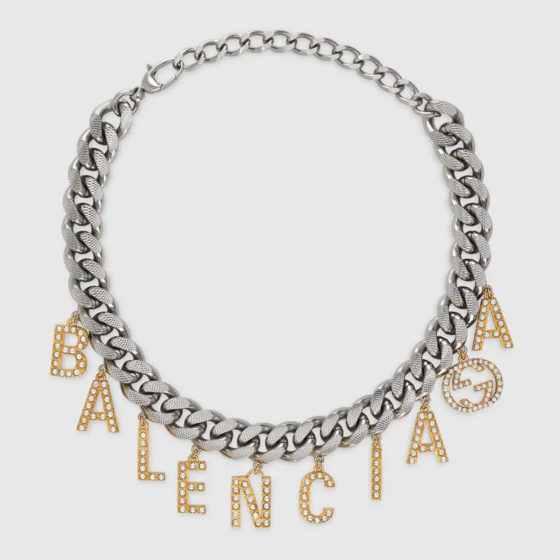 We already made the case for Gucci's collaboration with The North Face. The puffer jacket is a signature piece for the latter American outdoor brand, which Gucci has now remixed to create this striking, colour-blocked style in green GG canvas. You'll definitely stand out from the snow, and you'll be kept warm with the jacket's down padding.
There is a lot to love about this Gucci lipstick. Its specialised vegan formula is both moisturising and long-lasting (thanks to hyaluronic acid, no less), combining the allure of both a sheer and satin lipstick. This one comes in a bright red shade that was cherry-picked by designer Alessandro Michele, and can easily be pulled off regardless of your skintone. Talk about the perfect Christmas gift.
Princess Diana was a fan of Gucci's bamboo top-handle bags. This design features touches of the equestrian aesthetic that defines the Italian fashion house, such as the bright, geometric pattern. Crafted in Italy from smooth white leather, this bag might be the best thing for your loved one to find under their Christmas tree this year.
If you're gift shopping for a guy instead, upgrade their footwear game with these elegant sneakers. Yes, we really did put "elegant" and "sneakers" together, and it's hard not to when you see these vintage-style shoes crafted from smooth black leather. Gucci's signature Web stripe adds a subtle, sporty touch.