SINGAPORE: Dr Raymond Yuen, the general practitioner (GP) who died on Saturday (Oct 9) from COVID-19, had a reputation that preceded him.
He once housed a cancer patient in his clinic while caring for him, said a former colleague who only wanted to be known as Mdm Ong.
It was how she first heard of him, before meeting him years later when they volunteered at the 365 Cancer Prevention Society. Before he died, Dr Yuen was its honorary assistant secretary. 
After meeting him, Mdm Ong said it struck her that "it (was) something that he would do".
"He was someone who will go all the way to help when he knows you need help," said Mdm Ong, 50.
"A CARING GP"
A doctor with more than 30 years of experience, Dr Yuen completed his medical degree from the University of Hong Kong in 1987. He went on to pursue a masters degree at the National University of Singapore.
Though Dr Yuen was a general practitioner, he was highly interested in cancer research, regularly organising free talks on cancer for the public, said Mdm Ong.
And at his own clinic, Hosanna Medical Centre in MacPherson, he often charged low fees, she added.
"He wasn't going for money. You see his clinic, it's a very simple set-up … He was a very simple person."
On Monday morning, Member of Parliament Tin Pei Ling (PAP- MacPherson) described him in a Facebook post as "a caring GP".
Residents shared how the "affable" Dr Yuen made visits to the clinic less intimidating, she said, adding that they also enjoyed tips on "leading a healthy and holistic lifestyle, which he was so passionate about".
She also said Dr Yuen had kept consultation charges low to encourage more vulnerable residents to seek medical care when they had to.
"Many of us are moved by his benevolence to the community."
"HE JUST CARES FOR YOUR HEALTH"
His death came as a shock to those CNA spoke to. 
MacPherson resident Julia Tay said she had just seen the doctor two weeks ago. She added that he had always been healthy – even looking much younger than his 65 years of age.
Her husband, who first started seeing Dr Yuen 18 years ago, would get medication from him every month.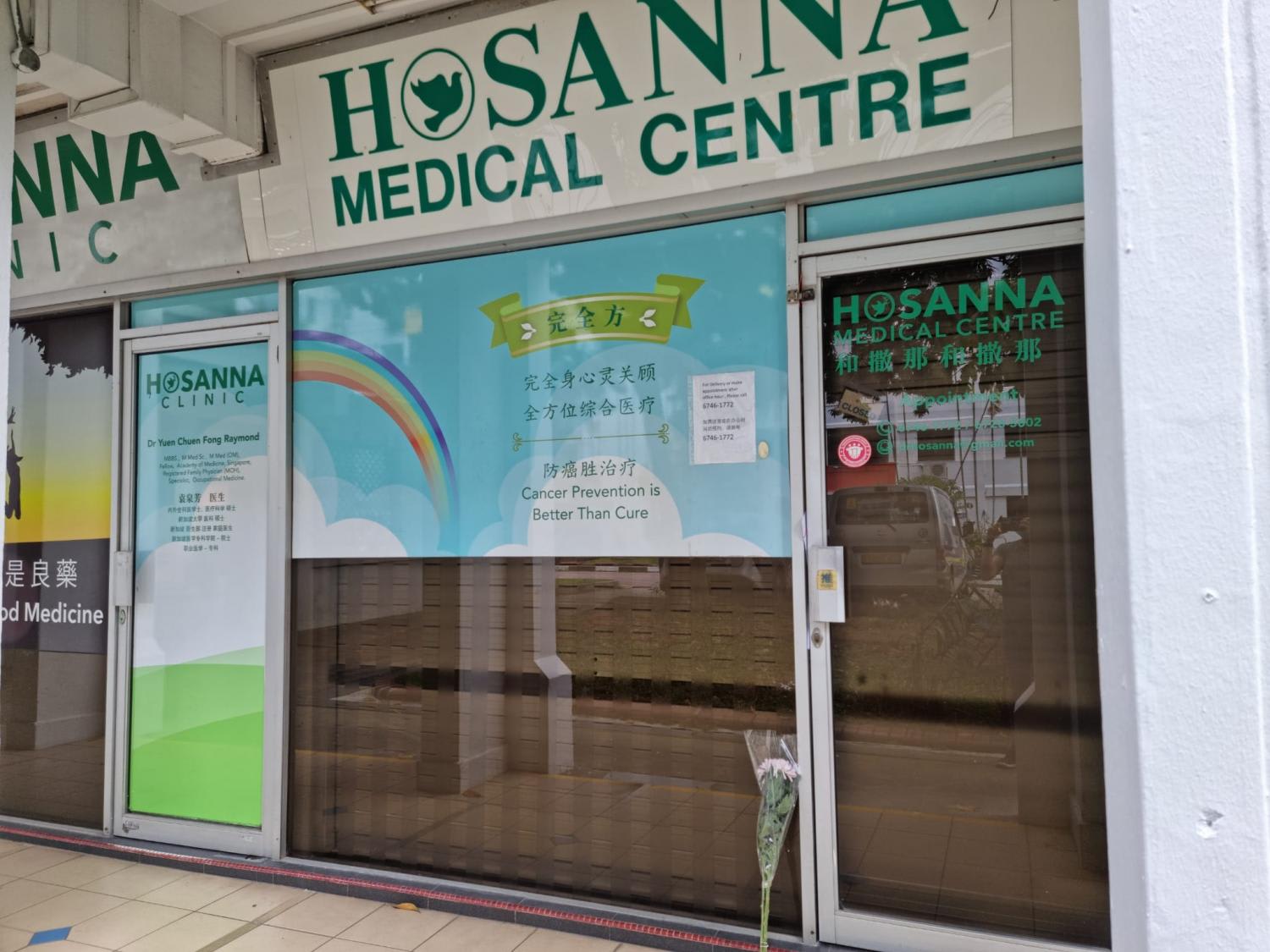 Recounting stories of his generosity, Mdm Tay said: "At one stage, our finances were really very bad. So sometimes, money (was) not enough, then he said: 'Never mind, you owe me.'"
On top of that, treatment was cheaper than at other clinics, said the 69-year-old.
"We (had gone) to other doctors – the same medication, everything, the same injection, the whole thing, they can charge him S$400 to S$500 … Over here, the doctor only charged me $100 or $140."
Dr Yuen would also often give them vitamins for free.
"You can feel when you go to see him, you feel at ease … He just cares for your health, it's not for the charges," said Mdm Tay.
Now, she is worried about the old folks in the neighbourhood.
"People here are not rich. So with him not around, I think a lot of (the elderly) will be badly affected. Especially because he doesn't charge them expensively – if he knows that you have no money, he just gives you (treatment for) free."
"A DIFFERENT TYPE OF DOCTOR"
Ms Alyssa Christudason, who first visited Dr Yuen's clinic about 10 years ago, recounted how his "holistic" approach had helped with her recurring infections.
Before that, many other doctors had simply prescribed antibiotics and antifungal medication, she said.
But at her first appointment, Dr Yuen sat with her "for a long time" to understand her situation, including her diet and mental health, and explained to her how these aspects could affect her overall condition. 
"I think what many people would say is that he was a different type of doctor, very holistic.
"He is not going to be giving you meds right off the cuff, (he would ask) you to go and do a few lifestyle changes, take your vitamin D," said Ms Christudason, a phonics teacher. 
He would eventually find out the cause of her infections – a dietary allergy.
Another thing she will "never forget" is how there would always be many elderly patients at the clinic, Ms Christudason said. 
"Sometimes they wouldn't really even be ill per se, they will just kind of go there because, I think maybe they must have felt safe, and they'll just have their checks with him and then they would go back," she said, adding that she last saw him two years ago. 
"He was a pretty special character. His kindness could be seen."
A 63-year-old former cancer patient, who only wanted to be known as Aaron, last met Dr Yuen during a catch-up session on Sep 10.
Dr Yuen had mentioned then that he had received his first dose of the Sinopharm vaccine, said Aaron.
Like Ms Christudason, Aaron said that Dr Yuen often took a holistic approach, and was "patient-oriented".
"As a person he is very kind, very gentle, he does show genuine care and concern," he said.
He added that Dr Yuen's death will have a "significant impact" on patients who need his advice and treatment.
"My concern is for them – I wonder who can take over his clinic and do what he does," he said.
"He (was) doing amazing work among the community and giving them hope."