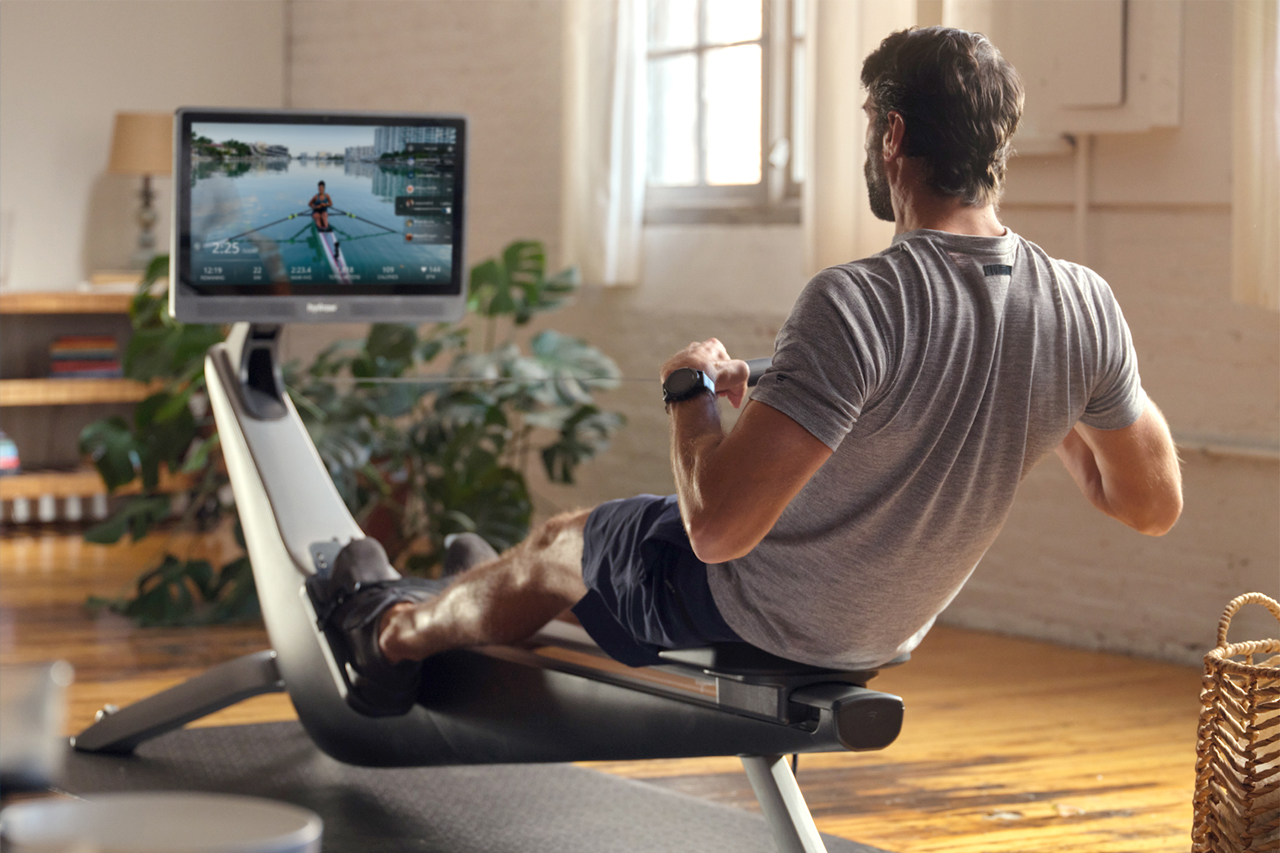 The idea of working out in the comfort of your home has always come with its caveats. Typically, you'd be left having to buy some cumbersome, often unsightly machine to get the job done. Then there's the issue of space and, of course, working out at home doesn't come with the professional benefits that you might find at a dedicated gym or studio.
So, hearing there's a tech-led, full-body workout machine that doesn't compromise on style, function or form and naturally we were all ears. Enter the Hydrow Rower.
Founded by Bruce Smith, a former coach of the US national rowing team, the Hydrow Rower offers immersive full-body rowing workouts captured by its patented 'Live Outdoor Reality' technology that gives you the splash and sweat you'd otherwise only experience in a rowing boat on the water. Essentially, you're feeling the flow of the river, the ripple of the waves right from the comfort of your home. 
Beautifully engineered using steel and aluminium to maintain a lightweight yet robust frame, the Hydrow Rower relies on a computer-controlled electromagnetic drag-system for resistance, in comparison to the more familiar fan wheel or chain rowers you have at your local gym. This tech-enhanced system offers a smoother pulling action, quieter strokes and an overly intuitive experience.
The core idea of the Hydrow Rower is that it offers a full-body workout by targeting 86 per cent of your major muscle groups – from legs and abs to arms and back. That's more than double that of what you'd achieve running or cycling. You can also tailor each rowing sesh via a plethora of challenging rowing workouts available offering high-energy, low-impact workouts. 
Best of all, you'll find a dedicated instructor motivating you at every step of the way like your own personal cox; row with the best in the business, from Olympians and Paralympians to national team members at the top of their game.