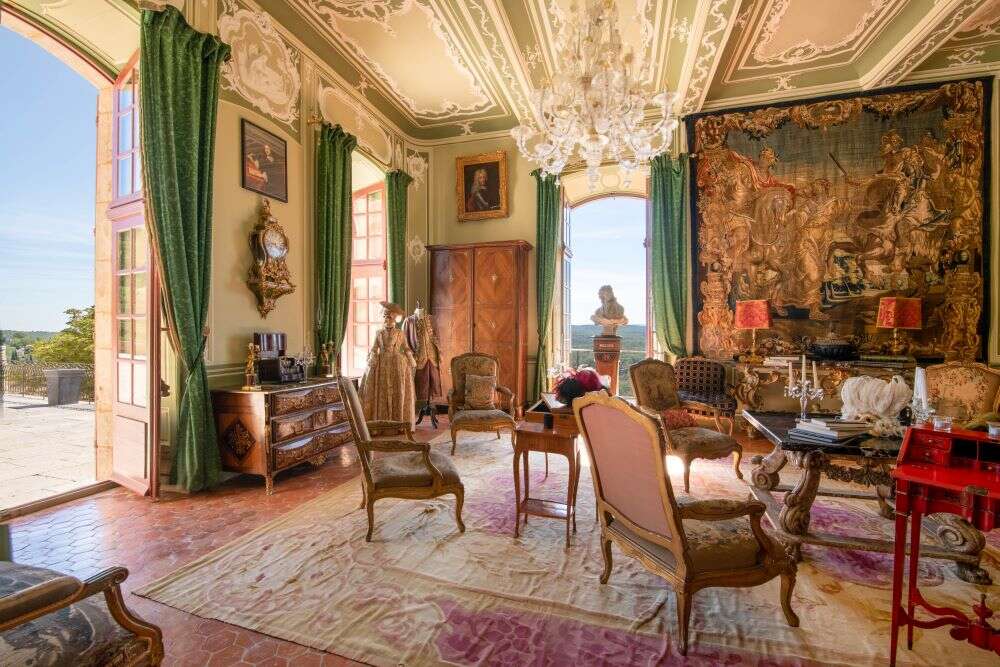 Right in the heart of Provence in southern France is a castle so ancient in its history, so glamorous in its centuries of perfectly maintained luxury, that it is officially listed as a historic monument. For the uber-rare opportunity to not only live in such glorious French heritage, but to shape the next chapter of this Provence chateau, look no further than Chateau de la Verdiére.
Dating back to the 10th century, the estate – which spans 16 acres of the mesmerizing Verdon Natural Park – has been owned by some of the most notable noble dynasties of the south of France. Chateau de la Verdiére wears its long and vibrant history as a house of aristocracy with pride, from the historic tapestries that adorn its walls to its 18th-century plasterwork, considered one of the finest of its kind across the country.
Original artwork and grand furnishings housed in the property's salons date back to the Renaissance period and timeless stucco decorations feature throughout the property.
[See also: Inside Umbria's Stunning Hotel Castello di Reschio]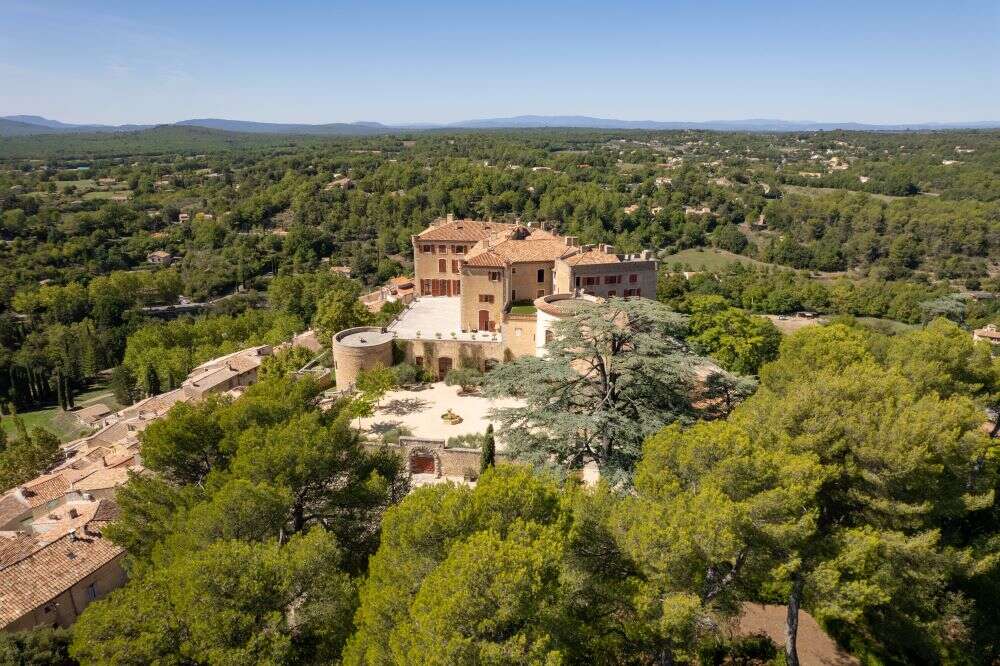 "It is a veritable jewel from a historical and architectural viewpoint, and an absolute rarity – even for connoisseurs of heritage estates," commented Marie-Claire Sangouard, managing director of the Engel & Völkers Market Center at the Côte d'Azur.
The future owners will acquire not only an important piece of Provençal history but also the most beautiful view in the entire region."
[See also: Top French Interior Designers Attracting Global Projects]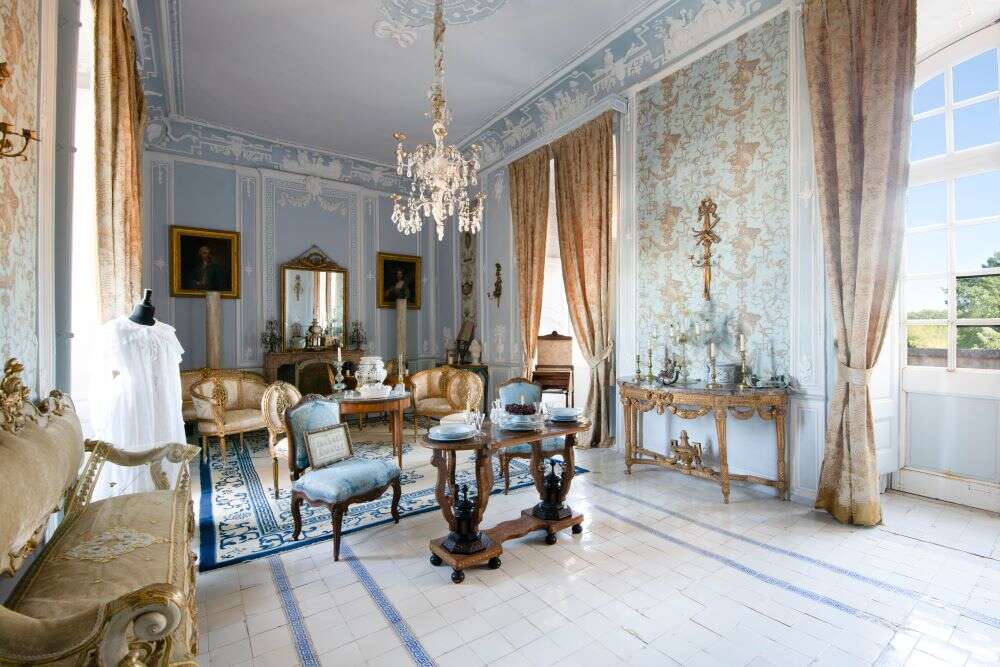 As benefitting a castle of this magnitude, the 5,000-sq-ft interior features 25 ensuite bedrooms, three kitchens, several boudoirs and libraries, and even a main ballroom that still encapsulates the glory and gild of centuries gone by. All in all, there are 120 rooms set over five floors.
Beyond the truly awing standards of the interior grandeur of this Provence chateau, the architecture itself has been carefully and meticulously maintained, with subtle inclusions to bolster it into the 21st century. One of the most wonderful features is the tall handsome windows, which cast the rooms in glorious sunlight and offer spellbinding vistas across the vivid colors of the rolling hills of the south of France.
[See also: Enjoy Modern Living on the French Riviera]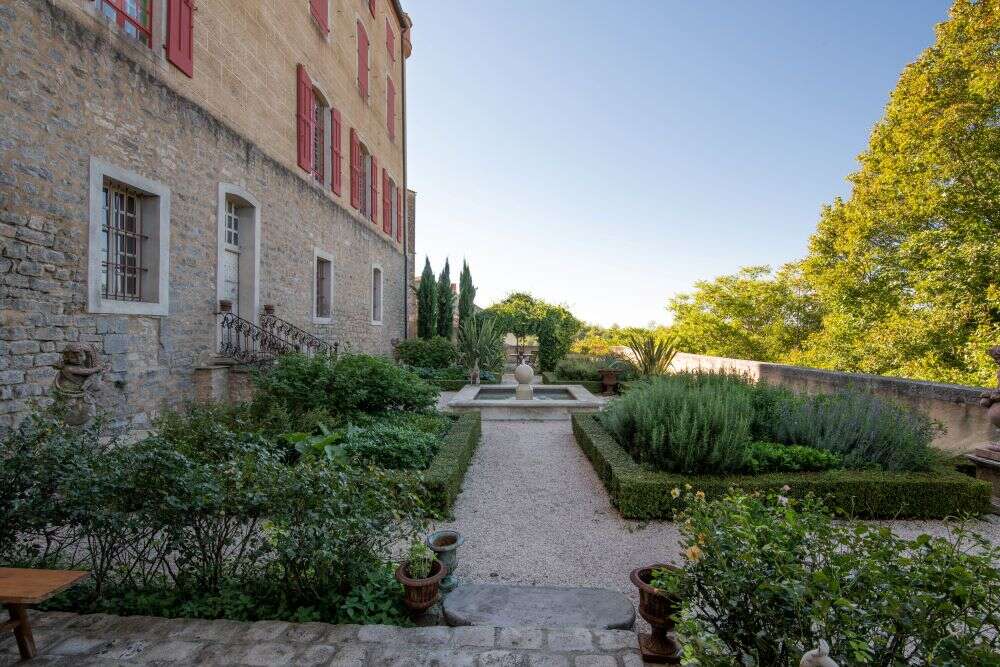 Outside, the amenities are just as generous. Expect luxury lodges throughout the grounds, as well as two swimming pools, beautiful terraces, stables and dressage arena, and two-and-a-half acres of olive trees.
The elegantly curated gardens continue this particularly French style of Mediterranean outdoor living, with water features, original statues and an orangery.
"The château is unique in every way," Sangouard continued. "It is now looking for new custodians with a great passion for such a rare cultural gem."
[See also: Provence and Paris lead France in Prime Property Price Growth]