Canada's embassy in Beijing has been notified that court hearings for Michael Spavor and Michael Kovrig have been scheduled for March 19 and 22 respectively, Canadian Foreign Affairs Minister Marc Garneau said in a statement on March 17.
Garneau said Canadian officials are "seeking continued consular access" to the two Canadians, and said no further information can be provided due to privacy concerns.
Li Jianfeng, a former judge in China who now lives in Vancouver, says he is concerned about the upcoming trials of Kovrig and Spavor given the past conduct of the Chinese communist regime.
"When looking at China's judicial issues, you must never just look at the judicial system. We must consider its political system," Li told The Epoch Times.
"I have been in the courts for so many years and I know this very well."
Li was formerly the director of the education section of the Justice Bureau of Ningde City, Fujian Province, and last held the position of chief justice of the economic tribunal of Intermediate People's Court of Fujian province. An underground Christian who secretly undertook activities to support vulnerable groups and human rights activists, Li says he was arrested on trumped-up gun charges in 2002 and sentenced to 16 years in prison. He was released after serving 11 years, and eventually came to Canada as a refugee.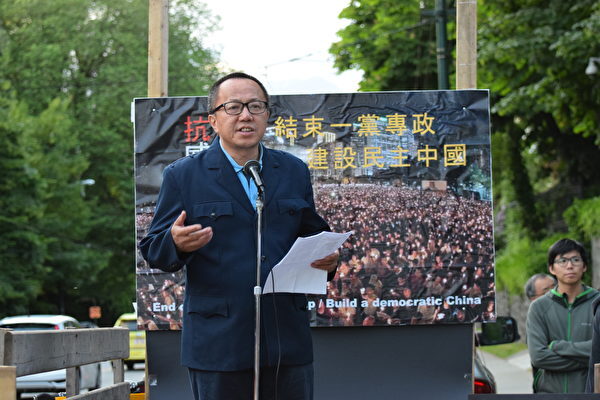 Li says that because the detention of Kovrig and Spavor was in retaliation for the arrest of Huawei executive Meng Wanzhou in Canada, all the court decisions will be a reflection of the will of the Chinese Communist Party (CCP).
"Given the non-transparent and opaque nature of the court system, they will convict them of any charge they wish," he said, adding that the sentencing could be harsh, and concern remains about what the authorities may do to the two men while in custody.
He says past experience shows Kovrig and Spavor could potentially be forced to provide fake confessions in front of cameras. There have been a number of recent cases where foreigners in China say they have been forced to provide televised confessions.
Swedish human rights activist Peter Dahlin was detained for three weeks in 2016, brought in front of cameras, and made to confess to endangering state security. Dahlin has called on Canada and other countries to cancel the licenses of CGTN and CCTV-4, the Chinese state-owned television networks that aired his confession, which he says was forced and not true.
Another case is that of British citizen Peter Humphrey, who was arrested in China after he was hired to investigate bribery claims and was shown on CGTN confessing to a crime. The British broadcasting regulator ruled that CGTN had been "unjust" to show footage of Humphrey's confession while in Chinese custody.
Li says another possibility for Kovrig and Spavor is that their cases will remain in limbo and they will be held in detention indefinitely, depending on what happens with Meng's case.
Kovrig and Spavor were detained in China in December 2018, shortly after Canadian authorities arrested Meng on a U.S. extradition request. Meng is accused of fraud charges related to violating Iran sanctions, and is under house arrest at one of her mansions in Vancouver as her case makes its way through court.
The two Canadians were formally charged with spying in June 2020. Documents from the People's Procuratorate of Beijing Municipality say Kovrig, a think tank scholar and a former diplomat, is charged with "spying on state secrets and intelligence." Documents with the People's Procturatorate of Dandong say Spavor, a businessman, is charged with "spying and illegally providing state secrets."
Li explains that since 2000, Beijing has considered itself more powerful and resists pressure from foreign powers.
"Before 2000, the CCP needed the help of foreign countries. But especially after joining the WTO [World Trade Organization, in 2001], it considers itself a world leader, and so pressure from foreign governments is not that effective. The only language the CCP can understand is force," he says.
"Under such circumstances, the international community must increase its efforts to rescue the two innocent Canadian citizens."
In his statement, Garneau said the issue of the "arbitrary detention" of Kovrig and Spavor is a top priority for Ottawa, and that the government is working to secure their release.
"Canadian officials will continue to provide consular support to these men and their families during this unacceptable ordeal," Garneau said.
Donald Clarke, a law professor at George Washington University and an expert in Chinese law, wrote on the blog Lawfare in 2019 about a number of irregularities in the case of Robert Schellenberg, a Canadian convicted of drug charges in China.
Schellenberg was originally sentenced to 15 years in prison, but shortly after Meng's arrest he was brought back to court and given a death sentence.
Among irregularities in the case noted by Clarke were that the outcome of his appeal was announced after only 20 minutes of deliberations, "suggesting that it was decided in advance." The fact that the appeal court sent his case back to the original trial court for retrial was another unusual occurrence, Clarke wrote, something that only happens in "at most two percent of criminal cases." Another observation was officials' prodding of the international press to cover the event.
Besides Schellenberg, Canadian citizens Fan Wei, Ye Jianhui, and Xu Weihong have also been sentenced to death on drug charges in China over the past two years.
With reporting by Allen Zhou