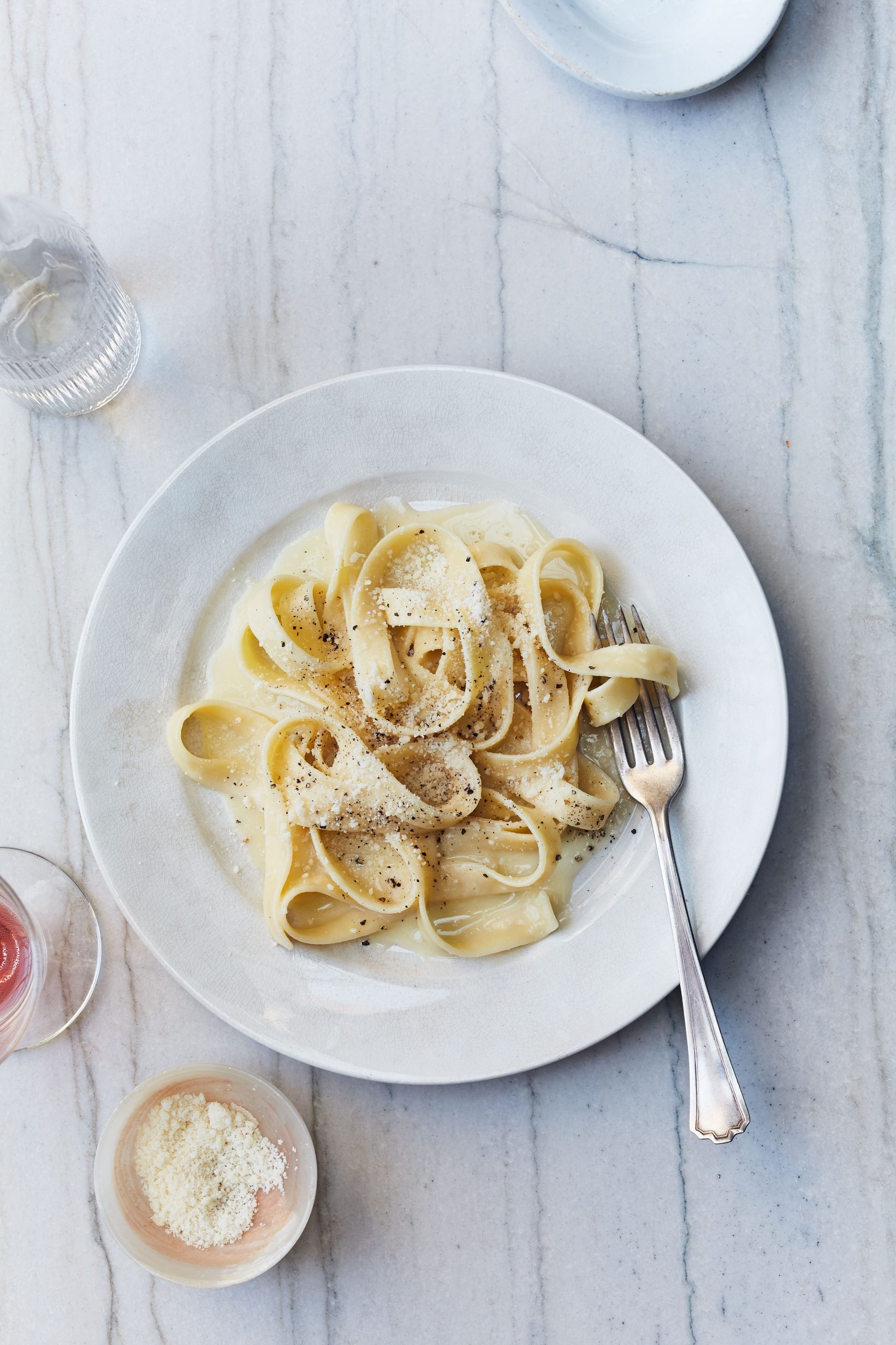 In the early 1900s, Italian restaurateur Alfredo Di Lelio started serving plates of pasta, cheese, and butter at his restaurant in Rome. Known today as fettuccine Alfredo, the dish gained more fame in the past century in the U.S. than in its home country. But it also evolved in its new environs, and American cooks added heavy cream to thicken and enrich the sauce, and sometimes tossed the pasta with chicken or shrimp. To each their own, but no real fettuccine Alfredo recipe should ever (ever!) include cream.
Like Roman staples cacio e pepe and pasta alla gricia, the gloss in Alfredo sauce comes from an emulsion of starchy pasta water and cheese—and, in this case, butter. It's not a complicated technique, but it requires patience. Add the butter and then the cheese to the pan gradually, making sure everything has come together before you whisk in more. For extra guidance, check out this step-by-step video.
The short ingredient list—pasta, butter, and Parmesan—means this is the place to be choosy, particularly with the cheese. Parmigiano Reggiano, which is stamped with its name on the side of the wheel, is the classic choice and will absolutely give you the best flavor, but there are (less expensive) substitutes. Whatever you buy, choose a whole wedge and grate it yourself—or, pulse it in a food processor or high-powered blender (about five 30-second pulses should do it), which will produce small beads of cheese that melt evenly.
Editor's note: This recipe was originally published in our October 2016 issue.
Ingredients
4 Servings
12
ounces fettuccine or other long pasta
Kosher salt
¼
cup (½ stick) unsalted butter, cut into small pieces
¾
cup finely grated Parmesan, plus more for serving
Freshly ground black pepper