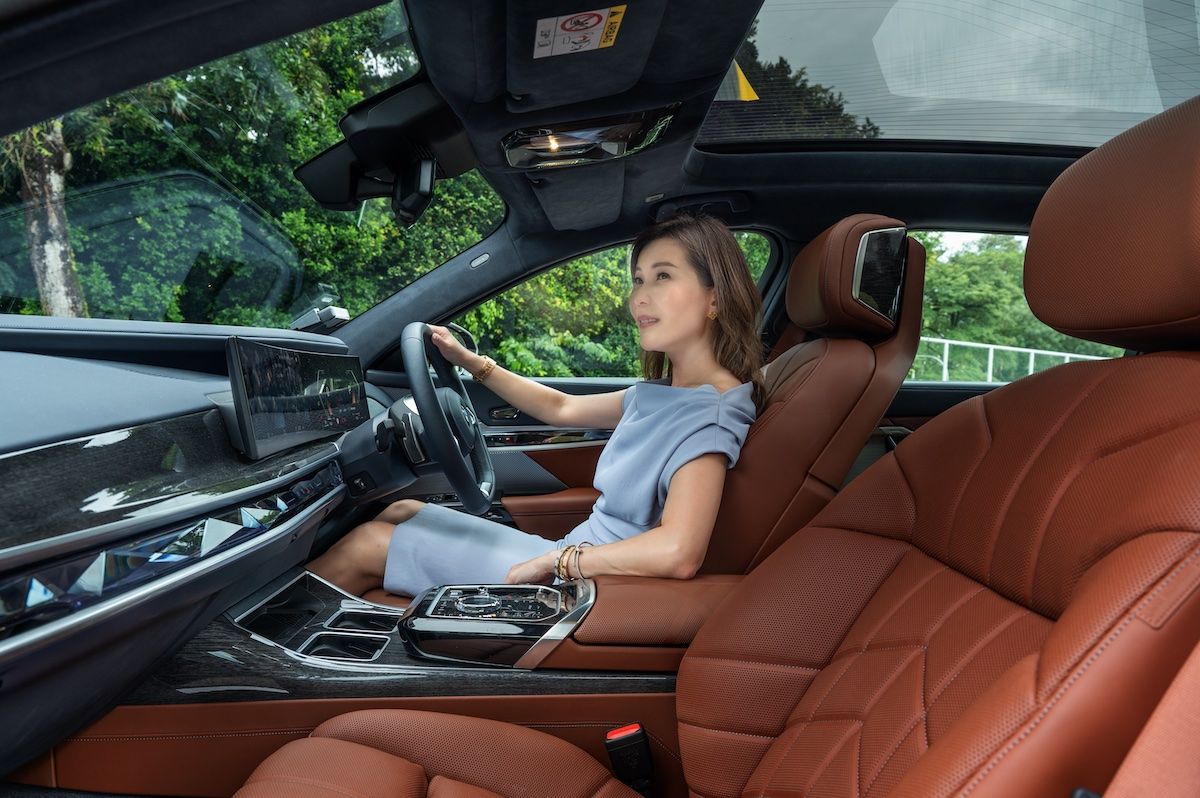 What happens when you put the new, turbocharged BMW flagship sedan and an expert in wealth management who knows her cars together? A perfect duet.
"Luxury is about perception and it is very subjective. For a luxury sedan, it means a quality ride with unique features often not available in mainstream models. As for sports luxury, it means superior performance capabilities such as handling and power."
Words that sound like they come from someone who is well-informed and knowledgeable in the field of luxury motoring. And indeed, they do.
Elaine Lim has developed a deep love of cars, especially luxury rides, ever since she was gifted her first vehicle, a BMW 3 Series, upon receiving her driving license during her undergraduate days. And interestingly, her career has also always been centred around people who definitely know a thing or two about the high life.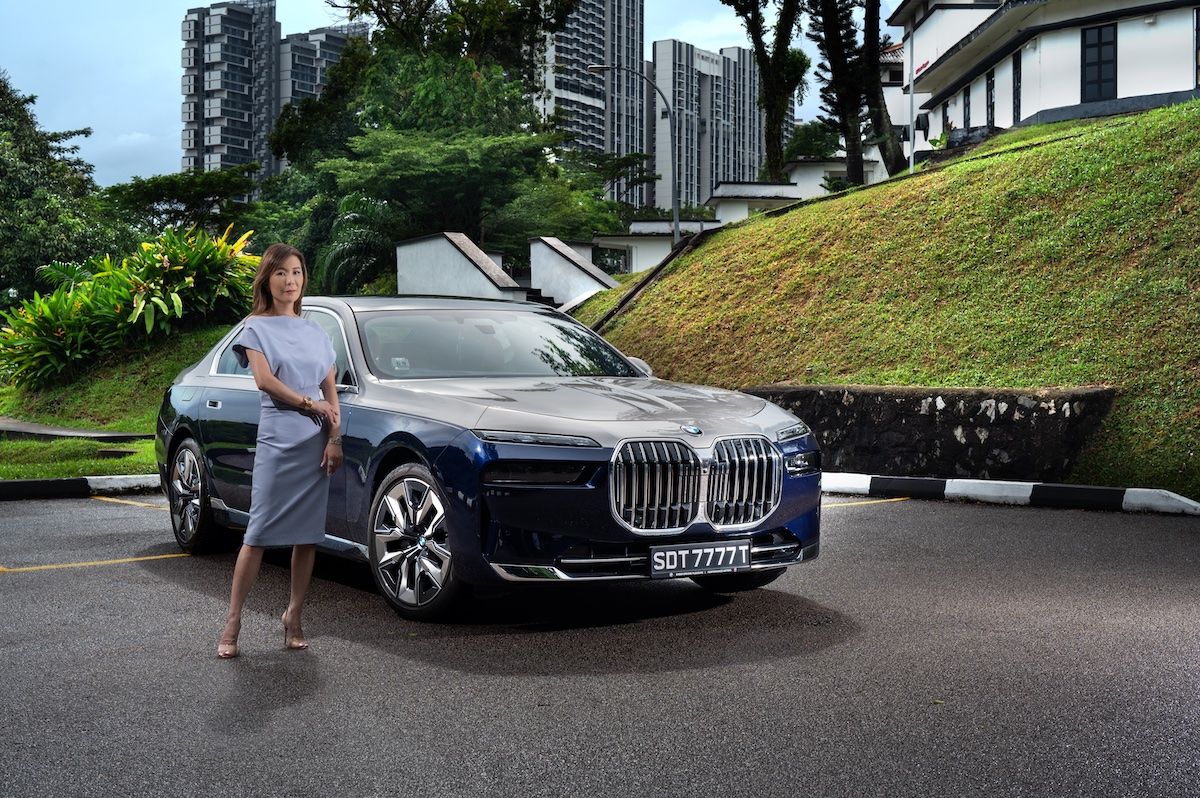 "I am the managing director at Deutsche Bank Wealth Management. In essence, I specialise in customising solutions for Ultra-High Net Worth Individuals in investing, financing and wealth planning  – typically over generations," she says.
When it comes to cars, Elaine has owned a myriad rides that would be the envy of many. The Ferrari 458 Spider, McLaren MP4-12C, Lamborghini Aventador LP700-4 and Rolls-Royce Drophead were some of the exotic coupes she had. She adds, "I enjoy how a car handles at high speeds, and how it manoeuvres around corners and bends. Cars are multi-dimensional – I also love cars with luscious curves and fabulous-sounding engines and exhaust notes."
Lest you think Elaine only has a penchant for supercars, she appreciates the refined comfort of luxury sedans too. The Rolls-Royce Ghost and Mercedes-Benz S-Class are two iconic luxury models that were in her garage.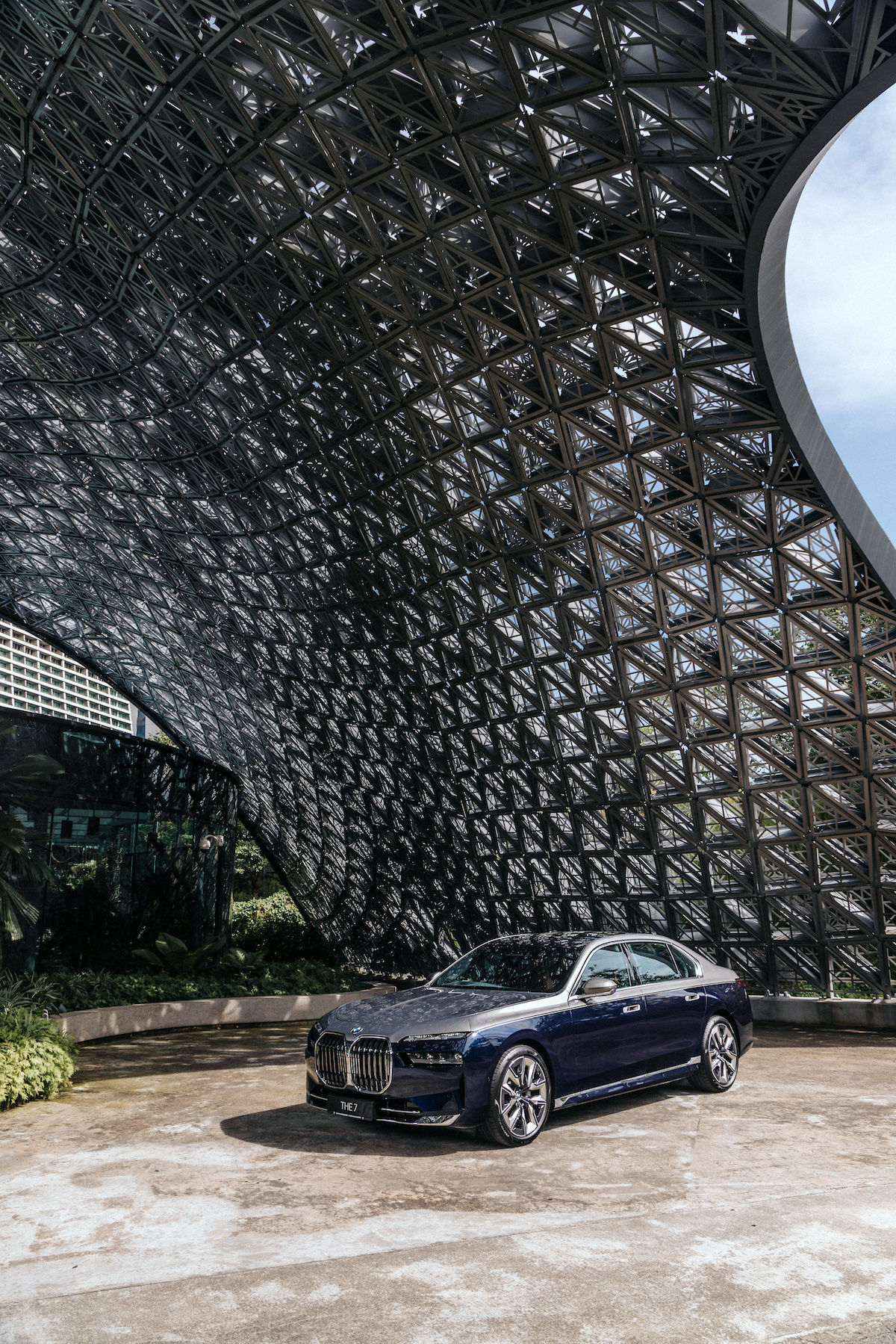 And speaking of iconic, the new BMW 7 Series has long been a standard-bearer for the luxury sedan segment and the latest model is into its seventh iteration. While the fully electric i7 is the one on everyone's lips, drivers who consider themselves purists of sorts will most definitely plumb for the petrol-propelled 735i instead.
Elaine recently had the pleasure of spending a few days with the 735i Pure Excellence (the other variant available is the M Sport Pro) that, aside from the long list of standard equipment, boasts some drool-worthy add-ons like humongous 21-inch wheels, Sky Lounge glass roof, massage seats in front and at the back, and the most striking item – dual-tone paintwork.
"I did notice the dual-tone paint, which instantly reminded me of the Drophead. In many ways, I feel that the Rolls-Royce and this 735i are quite similar. Particularly, the pinstripe along the flanks, its height and the automatic doors."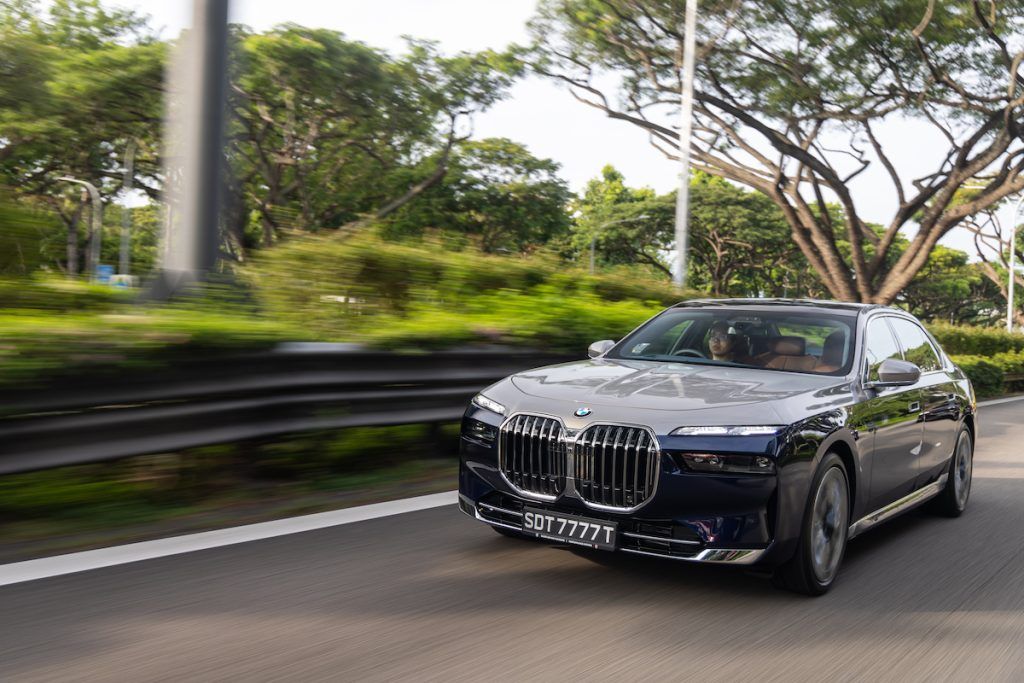 The sheer stature of the car impresses Elaine. At almost 5.4m long, 2m wide and 1.6m high, it has such presence. "I like that the alloy wheels match the blocky, angular silhouette of the 735i. The car looks more balanced, given how much taller and longer it is compared to its predecessor."
Another facet that she approves of is the interior. For the new 7 Series, BMW pulled out all the stops to entice and excite potential customers. "The cabin feels posh and opulent. There are so many interactive features as well, and that brings digitisation to an unchartered, new level."
Equipped with the latest Operating System 8, which is complemented by two huge displays (a 12.3-inch unit for the driver's instrumentation cluster and a curved 14.9-inch central infotainment unit), the unique BMW Interaction Bar that extends across the entire cockpit, as well as a whole suite of communication, connectivity and entertainment features, the 735i is set for the future.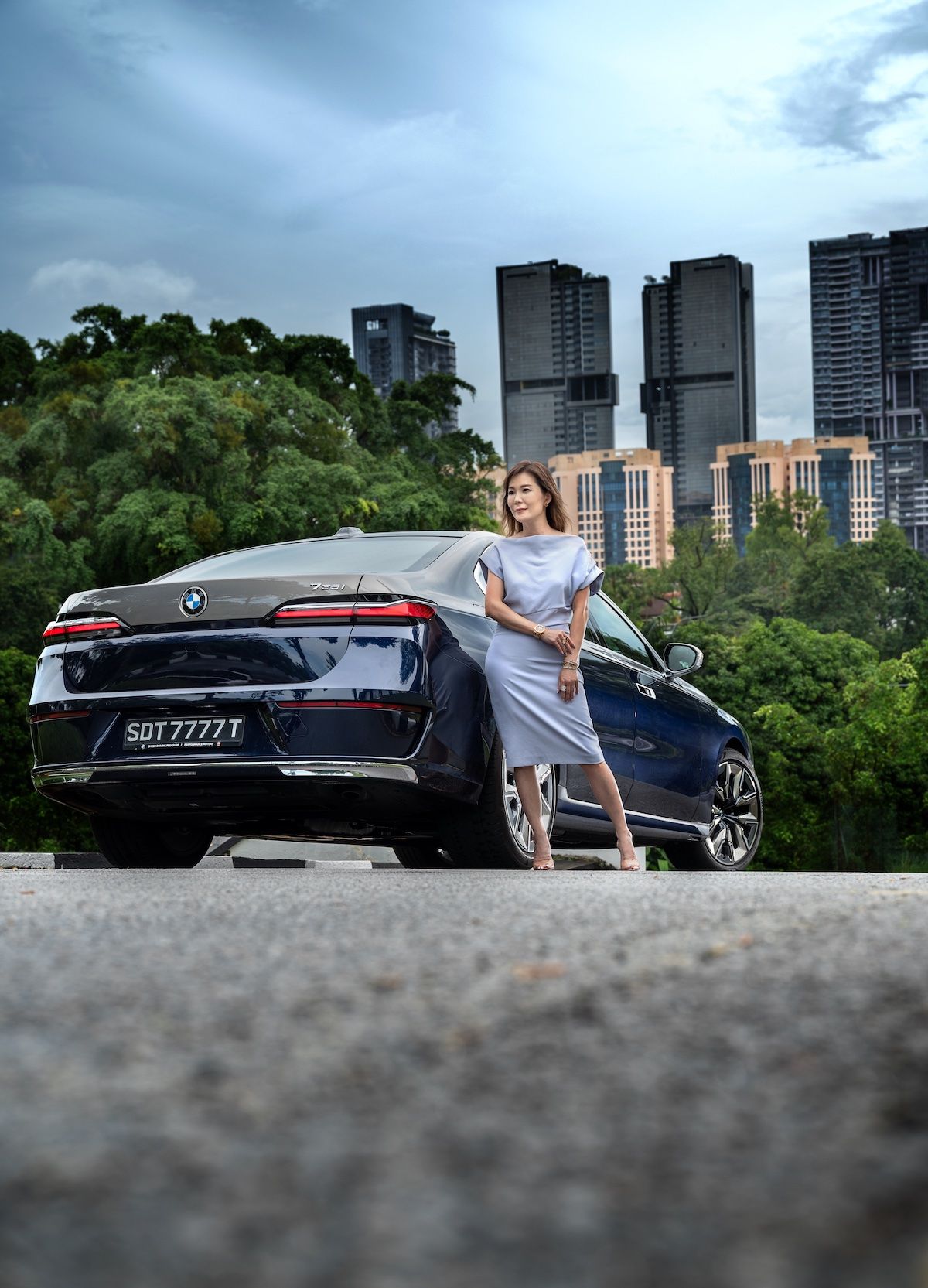 "Voice activation is essential as it allows me to focus on my driving, and the wireless charging pad, although a common accessory, is very useful. My primary enjoyment is the car's handling hence these items are important only because they allow me to fully concentrate on putting the car through its paces without distraction."
On the performance side of things, the 735i does not disappoint. Under the bonnet is a three-litre, inline six-cylinder engine that produces 272hp and 400Nm. Together with the 48V mild-hybrid system, the overall drivetrain figures rise marginally to 286hp and 425Nm. Although the system does not offer an electric-only drive like BMW's other full-hybrid models, the 735i is the most efficient three-litre 7 Series model ever with a combined fuel consumption figure of just 8.2l/100km or 12.2km/l.
Despite a kerb weight of more than two tonnes, it achieves the 0 to 100km/h sprint in 6.7 sec. Seeing this sizeable vehicle accelerate its way past traffic, with consummate ease, is quite jaw-dropping. Its heft also doesn't seem to have any negative effect on its nimbleness.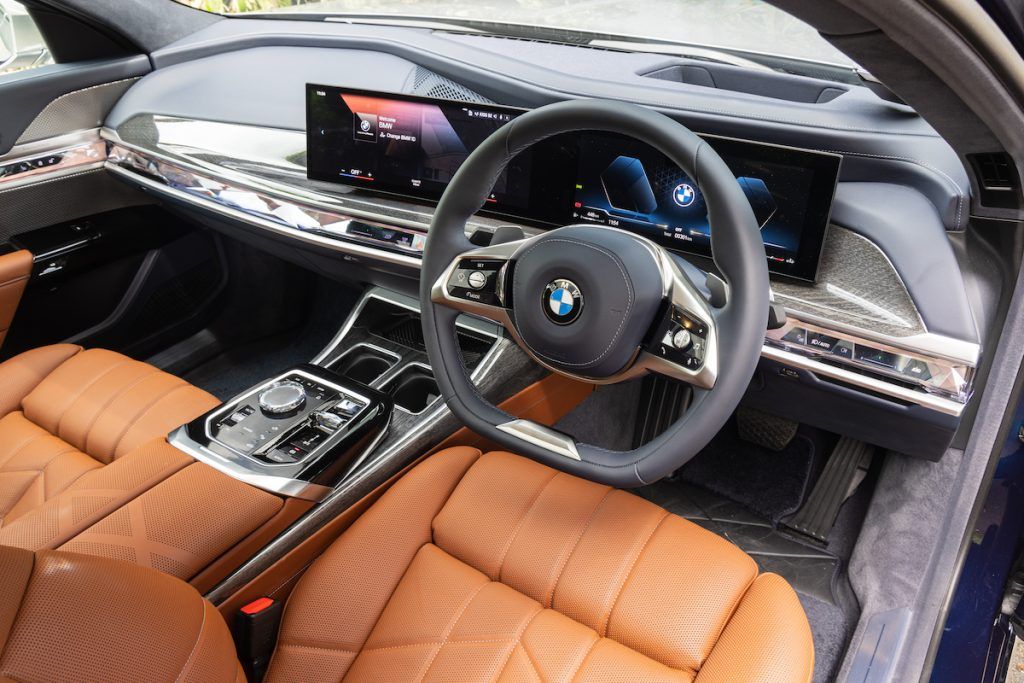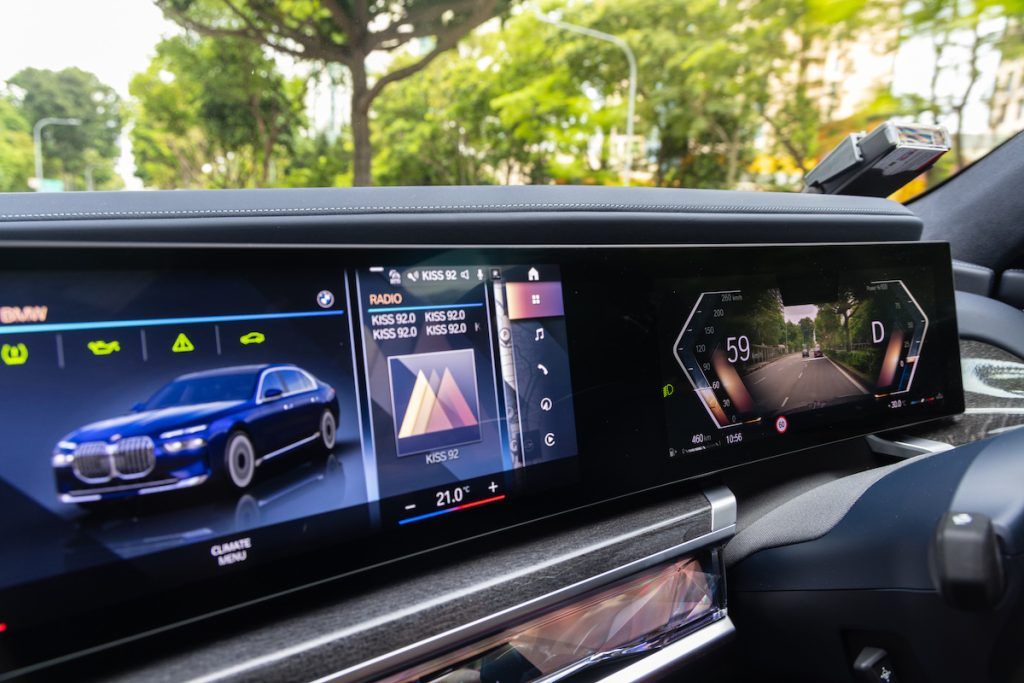 "It is amazingly agile for such a large sedan. The straight six (engine) sounds good, and the eight-speed transmission is so smooth that gearshifts are almost imperceptible," she remarks.
For Elaine, she considers driving very much like life. "Behind the wheel, you are in charge and you can truly test a car to its limits. It is a good way to unwind and an outlet that you can control, unlike financial markets and other infinite variables that are often even too hard to predict."
One feature that helps her chill out is the Bowers and Wilkins Surround Sound System with 20 speakers and 655 watts of hi-fidelity power. "The sound system is very good and suitable for all kinds of music."
And while the 735i Pure Excellence is equipped with all the bells and whistles to make every journey more special and enjoyable for driver and passengers, the Sky Lounge's panoramic glass roof with special dynamic light effects was a hit with Elaine and her two god-daughters.
"I took both of them for a night drive and they were fascinated by the roof." In fact, these two young ones were her first choice when she was queried who she would take for a drive in the 735i Pure Excellence, if she had only one opportunity to do so.
This story first appeared in the Feb 2023 issue of Prestige Singapore. 
You're all set
Thank you for your subscription.
Subscribe to our newsletter to get the latest updates.
You're all set
Thank you for your subscription.