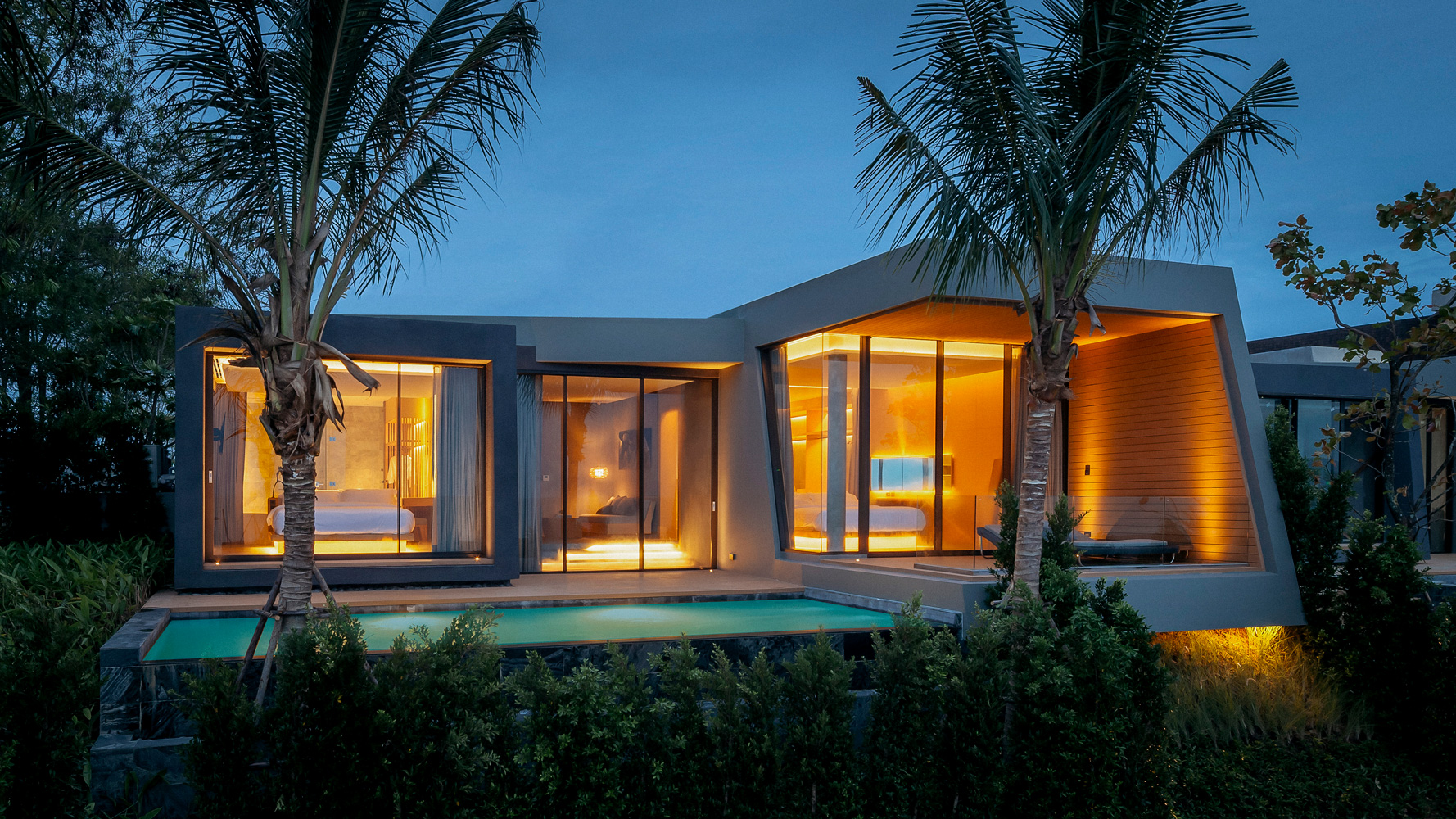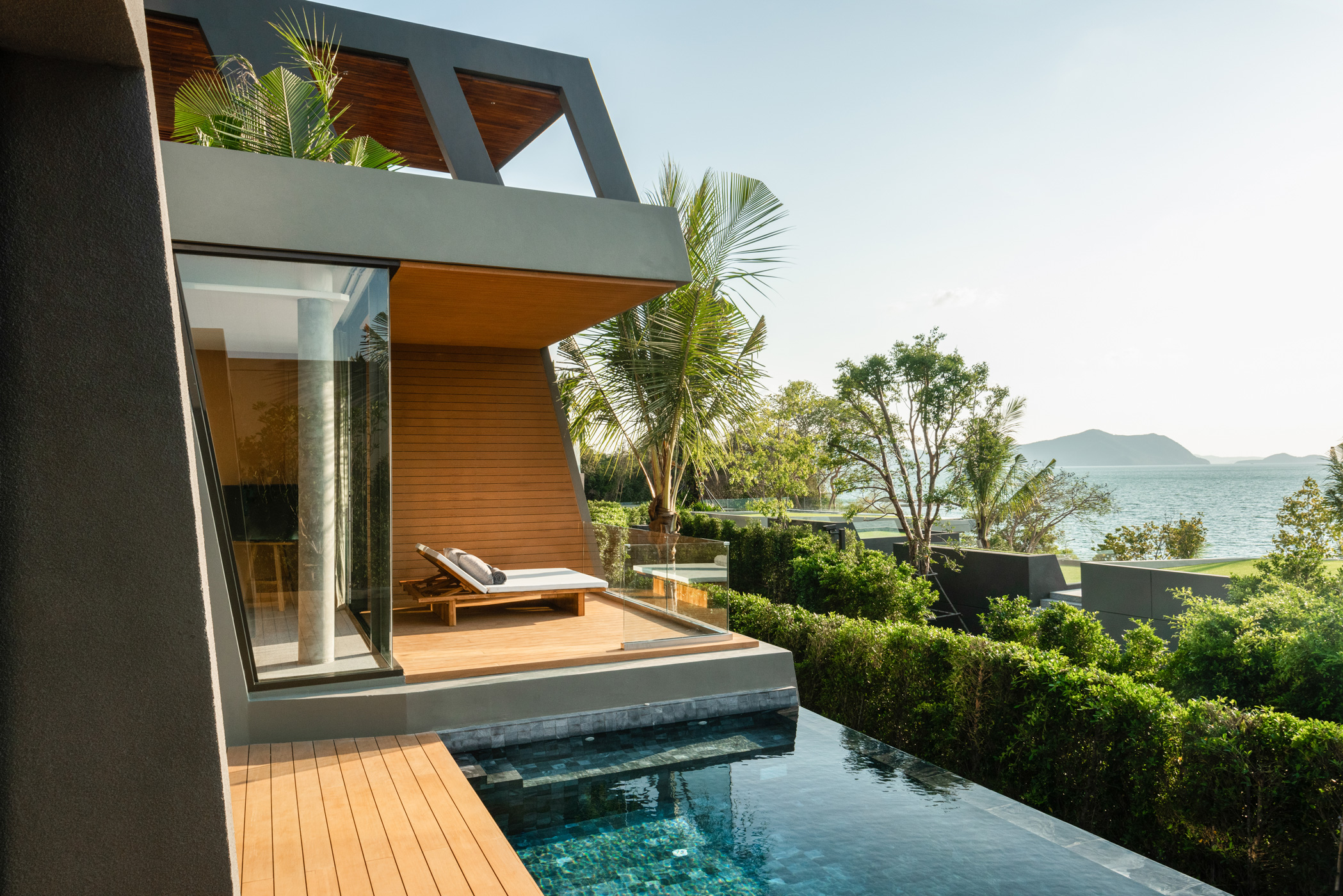 Luxury beachfront MASON has been unveiled this week in Pattaya, as the latest project from award-winning studio Vaslab.
MASON features a concept channelling the "the rich tradition of masonry" in Thailand and, in particular, the aesthetics from the stone carvers of the Ang Sila community local, which originated in the nearby Chonburi region on the coast of the Gulf Of Thailand.
The peaceful vibes of the new hotel are furnished with 35 expansive pool villas, including the 90sqm Garden Pool Villa; the154sqm  Duplex Grand Pool Villa; the 168sqm Grand Pool Villa and the 180sqm elevated Double Grand Pool Villa. All enclosed within the fecund tropical gardens of the resort's estate.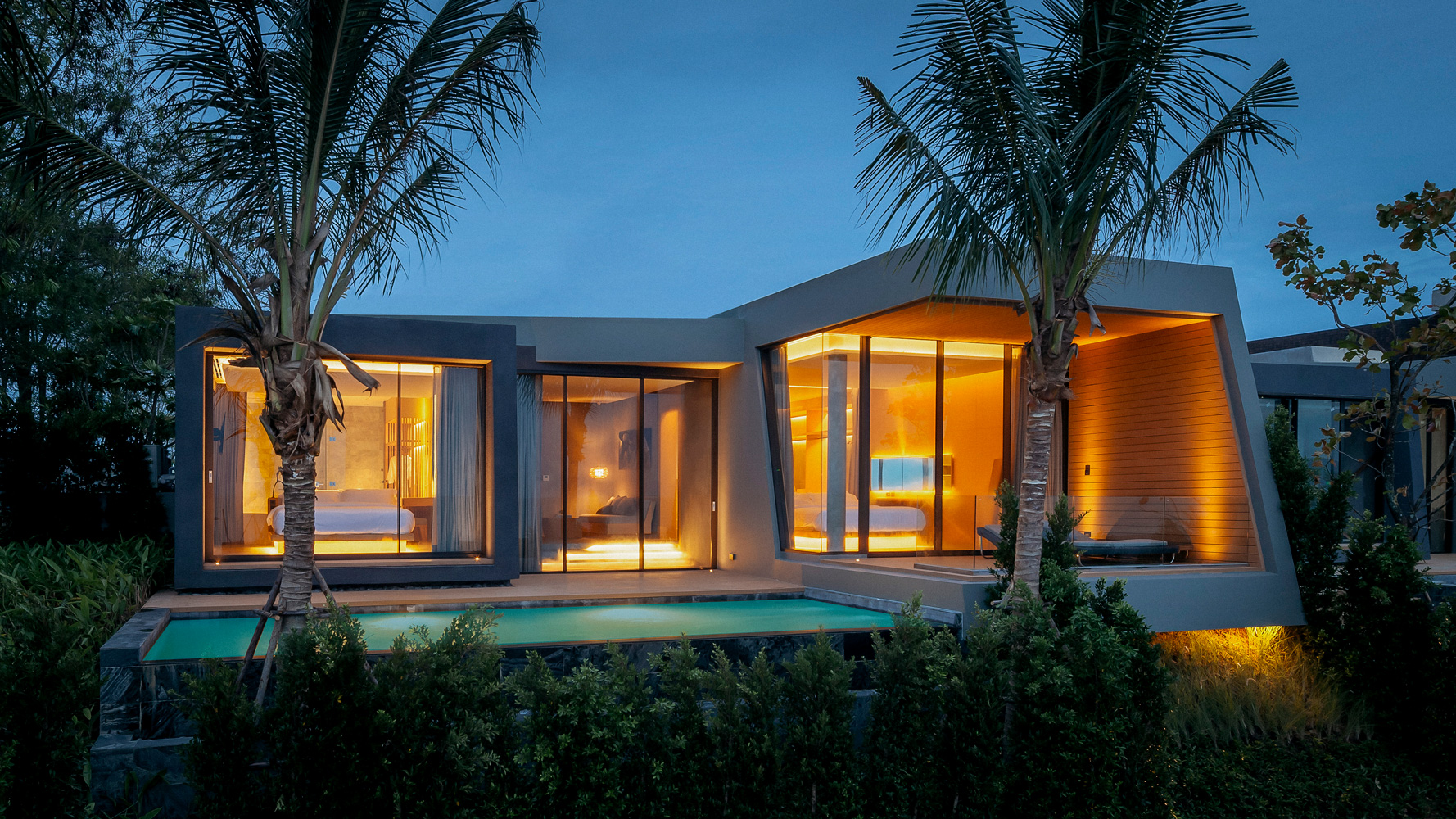 Pornpun Ratanapitakkul, general manager of MASON, said: "Pattaya is one of Thailand's most adored beach destinations so it is our pleasure to unveil such a stunning luxury pool villa resort on a private coastline under our concept 'A Uniquely Crafted Beachfront Experience'"
Pompun went on to discuss Mason's entrance into the Design Hotels collection "I am very proud that MASON was designed by award-winning architect Vasu Virajsilp of Vaslab and that we were selected to join Design Hotels, which represents and markets a curated selection of over 300 independent hotels in more than 60 countries across the globe, each reflecting the ideas of a visionary hotelier that has a passion for genuine hospitality, cultural authenticity, thought-provoking design and architecture"
Adding: "Our goal from the start was to combine a high-end luxury beachfront with thoughtful design and crafted hospitality experience".
The post Design Hotel MASON hits the beach in Pattaya appeared first on Travel Daily.