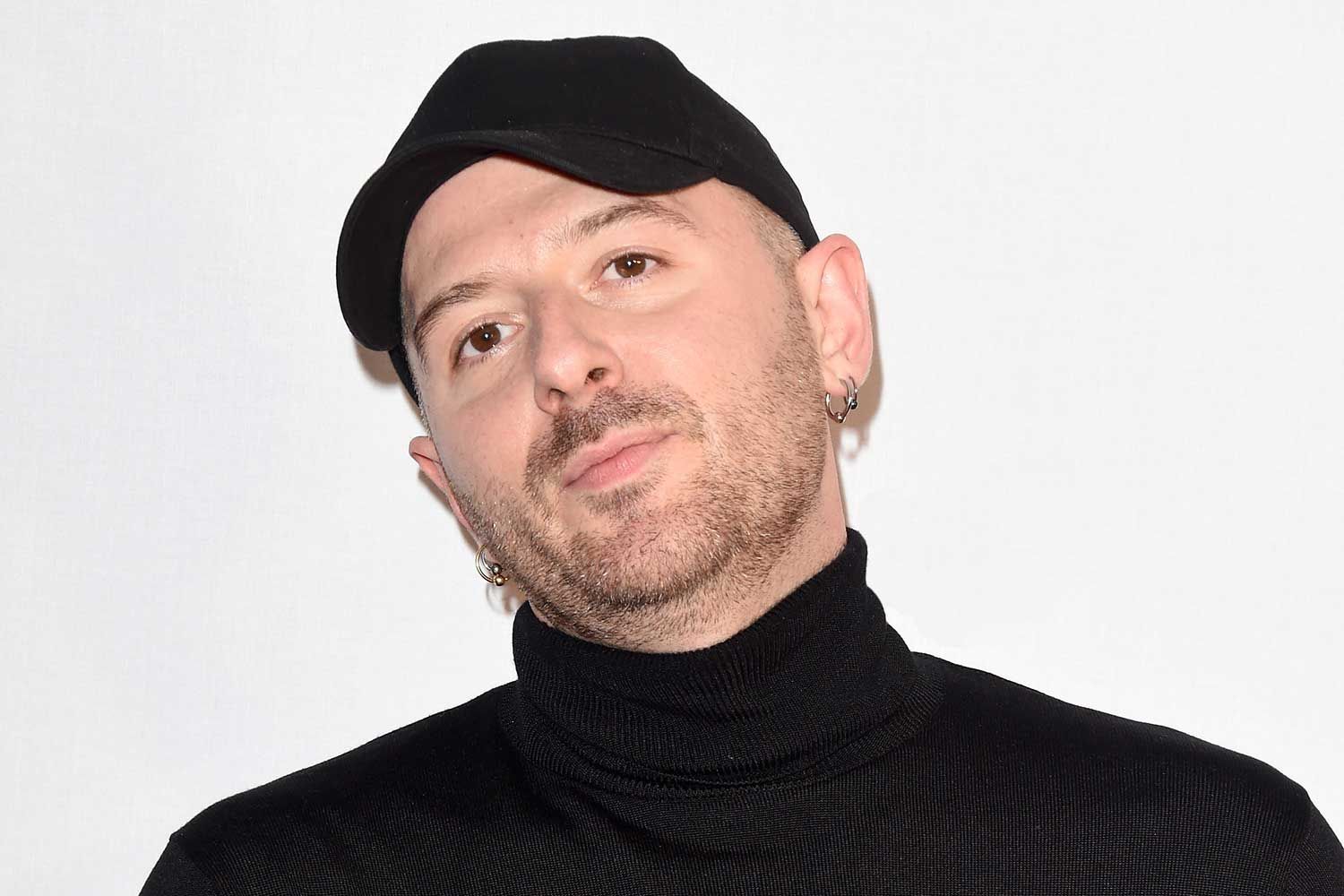 When mononymous Balenciaga creative director Demna aligns with a cause, he directs all his power to supporting it. Whether that's his pal Kanye or funding widespread charitable aid for Ukraine, Demna is a man of action.
In this case, it's the latter. Specifically, Demna is directing Balenciaga's far-reaching fanbase and his own personal supporters to provide funds for Ukrainian refugees.
Available for €200 on United24's Balenciaga website, the Demna-designed T-shirt ain't cheap.
But every dime of money raised will go towards the folks afflicted by Vladimir Putin's ignominious war, so this one's worth it.
United 24, by the way, is a charitable project overseen by Ukrainian President Volodymyr Zelenskyy that's bringing Demna onboard as an ambassador to coincide with this release. If the Balenciaga T-shirt isn't to your taste, it provides plenty of other fundraising options.
Demna, himself a refugee of war-torn Georgia, explored Russia's invasion of his home country in Vetements' SS19 collection.
Therein, he mused upon the intersection of militaria and war-inflicted strife, nattily intertwining his upbringing with the progressive designs that made Vetements an enfant terrible a half-decade ago. Now, the aesthetic that Demna perfected at Balenciaga is everywhere.
Neither Demna's brother, Guram Gvasalia, nor Vetements, where Guram remains designer/CEO, have broken their silence on Russia's invasion into Ukraine, even as Demna and Balenciaga amp up the messaging.
Demna dedicated Balenciaga's Fall/Winter 2022 collection, presented mere days after Russia initially bludgeoned its way beyond Ukraine's border, to the war-torn country before announcing a round of donations to Ukraine in partnership with the World Food Programme.
President Zelensky was recently the subject of performative in America.
Conservative pundits pantomimed exaggerated outrage over a Vogue photoshoot starring Zelensky and his wife, as if consistently getting the message out about Ukraine's struggle for freedom is anything to complain about.
Shop our favorite product